What Happened To Da'Vinchi After All American?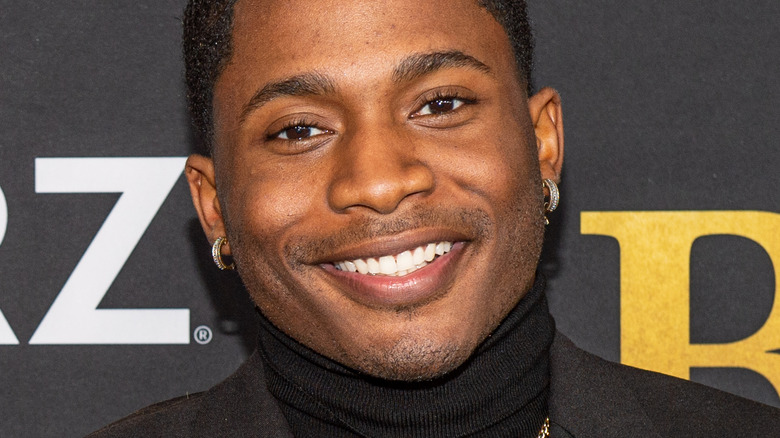 Marcus Ingram/Getty Images
The CW's football melodrama "All American" premiered in 2018 and has continued to air at a rate of about one season per year. Before its fourth season concluded in May of 2022, The CW confirmed that "All American" Season 5 is in the works, indicating that the show will likely continue at this pace.
Season 2 of "All American" introduces viewers to Darnell Hayes (Da'Vinchi), half brother of series protagonist Spencer James (Daniel Ezra). At the start of "All American," Spencer transfers from his local Crenshaw High School in South L.A. to Beverly Hills High in order to play wide receiver for their football team. Darnell, meanwhile, plays quarterback for the Crenshaw High football team, contributing to a rivalry between he and Spencer. Eventually, however, the two brothers reconcile their differences and become close with one another. That said, partway into Season 3, Darnell leaves "All American," and, save for a brief appearance in Season 4, Episode 1, has yet to return.
Fans of Darnell's character, then, may be wondering what has happened to Da'Vinchi in the wake of his departure from the cast of "All American" in early 2021.
Da'Vinchi is one of the stars of BMF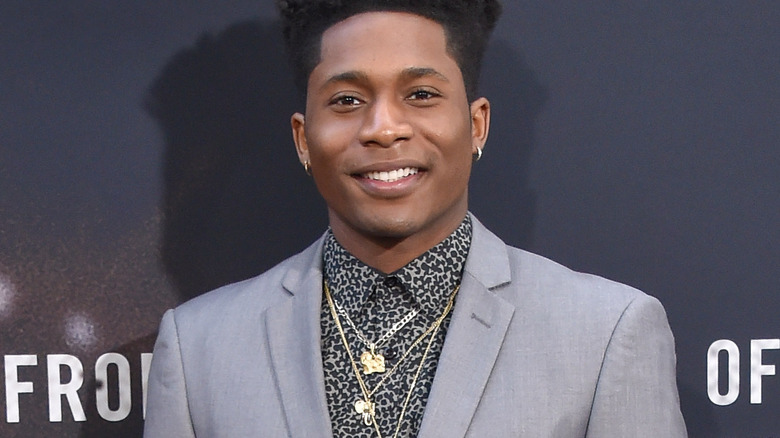 DFree/Shutterstock
Da'Vinchi is currently credited for two roles following his final appearance on "All American" (via IMDb). The latter of those is on an yet-to-be-released series called "Vegas High" that HBO Max opted not to pick up (via Deadline), seeming to leave its fate uncertain. Before that, though, Da'Vinchi debuted as one of the leads of the 50 Cent-produced Starz crime drama "BMF," short for "Black Mafia Family."
"BMF" revolves around three brothers who run a successful crime operation in Detroit in the 1980s. Da'Vinchi portrays Terry "Southwest T" Flenory, one of those three brothers. After its first season concluded in September of 2021, "BMF" was enough of a hit that Starz renewed it for a second season (via Deadline). Since Da'Vinchi is one of its key players, "BMF" will likely keep him busy for as long as it remains actively on the air.
For what it's worth, Da'Vinchi has spoken positively of his involvement in "BMF." In an interview with Complex, for example, he said, "I've really been a diehard 50 Cent fan, so to be a part of his career and help propel him to the next level? That's what he told me out of his own mouth. It's a dream come true."
"All American" fans interested in following Da'Vinchi's career, then, should tune into "BMF" for the latest from the former Crenshaw High School quarterback.