The Truth About Fred Savage's Misconduct Allegations On The Wonder Years Finally Comes Out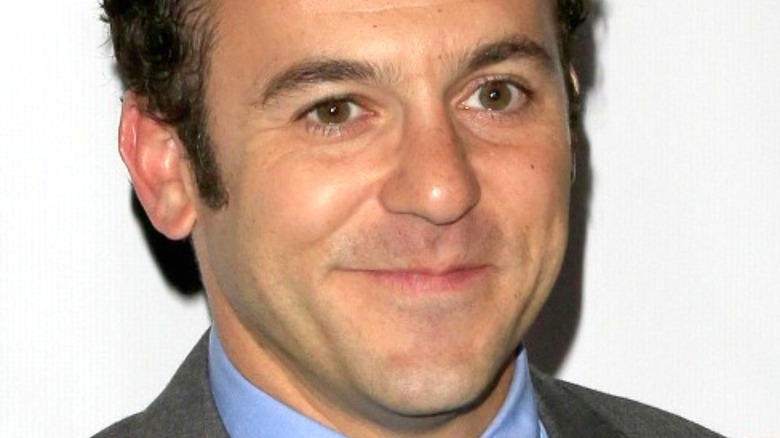 Kathy Hutchins/Shutterstock
The following article includes allegations of sexual assault.
Once upon a time, Fred Savage was one of the most famous child actors in the world for his lovable performance as Kevin Arnold on "The Wonder Years," not to mention his role as an audience surrogate listening to Peter Falk tell the tale of "The Princess Bride" in Rob Reiner's film of the same name. Since growing out of his child stardom, Savage became a prolific television director. In fact, there are several "The Conners" episodes you likely didn't know Fred Savage directed.
But a dark cloud formed in the public eye over Savage's directorial work in May of 2022, when Savage was fired from his gig executive producing and directing episodes of "The Wonder Years" reboot (via Page Six) amid allegations of unspecified misconduct between Savage and members of the show's cast and crew. Now, new details about those allegations have come to light, and they paint a more detailed picture of the behavior behind his firing from the show.

Six women working on The Wonder Years came together to report Savage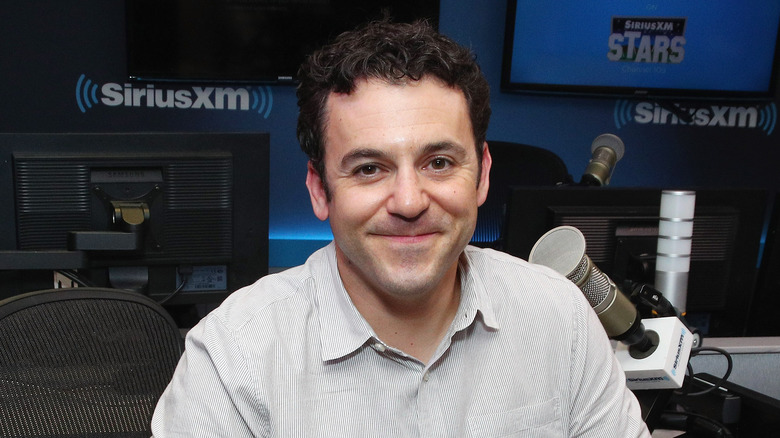 Astrid Stawiarz/Getty Images
A recent article in The Hollywood Reporter has the whole story, starting with a coalition of six unnamed women on the crew of the reboot of "The Wonder Years" growing fed up with Fred Savage's behavior toward them and reporting his alleged misconduct to higher-ups at Disney. An investigation led to Savage's firing, but after reports of "overwhelming support" from Savage's colleagues on the show, the women decided to go to the press to share details of what Savage was like to work with.
According to them, the 46-year-old and married Savage began a close "relationship with one much younger woman working on the crew" of the show. The woman in question declined to comment on the story, but other sources described his attitude towards her as "extremely controlling of her daily behaviors" and "manipulative and erratic." One source describes being "verbally harass[ed] and belittle[d]" by Savage after trying to defend the younger woman.
This relationship reportedly served as the primary catalyst for the group's decision to go up the chain of command. But this was not the only troubling incident involving Savage and the crew of "The Wonder Years."
Another woman describes a harrowing bathroom encounter with the actor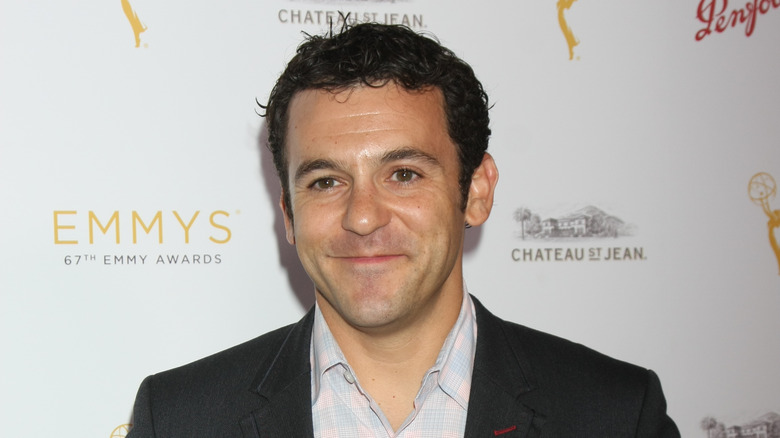 Kathy Hutchins/Shutterstock
Another unnamed crewmember, separate from the one discussed above, was reportedly the object of "very blatant favoritism" from Fred Savage during the production of the reboot of "The Wonder Years." This woman spoke to The Hollywood Reporter, describing a "very platonic" friendship with Savage that continued after she was let go from the show.
Then, at a gathering in an Astoria bar near Savage's home, she describes Savage coming into the women's room to meet her and pushing her up against the wall. What allegedly happened next is frightening:
"He put his mouth on mine very forcefully. He went for the top of my pants. I brushed him away. Then he put his mouth on mine again, grabbed my hand, and pulled it on his groin area. I was pulling back. He stopped very angrily. I shoulder-checked him so I could get out."
After that, the woman says she received occasional texts from Savage and eventually an apologetic voicemail.
Savage delivered a statement to The Hollywood Reporter that reads in part: "While there are some incidents being reported that absolutely did not and could not have happened, any one person who feels hurt or offended by my actions is one person too many. I will work to address and change any behavior that has negatively affected anyone, as nothing in this world is more important to me than being a supportive co-worker, friend, husband, father, and person."
If you or anyone you know has been a victim of sexual assault, help is available. Visit the Rape, Abuse & Incest National Network website or contact RAINN's National Helpline at 1-800-656-HOPE (4673).