The Conners Episodes You Likely Didn't Know Fred Savage Directed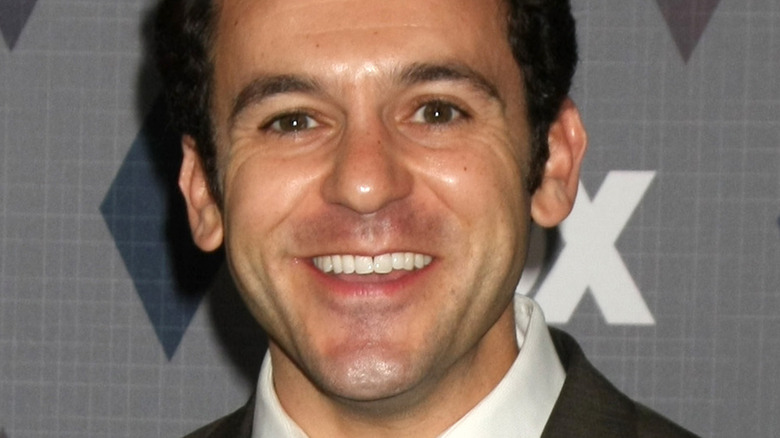 Kathy Hutchins/Shutterstock
Fred Savage has come a long way since starring as Kevin Arnold in the seminal dramedy "The Wonder Years," and as The Grandson in the classic fantasy film "The Princess Bride." The former child actor also has a long and productive career as a sitcom director and producer. If you've watched a sitcom in the last twenty-plus years, chances are you've noticed Savage's name in the credits.
Savage got his start as a director by helming an episode of the 1999 TV series "Working," on which he also starred. That led to multiple directing opportunities on child-centric sitcoms like The Disney Channel's "That's So Raven" and Nickelodeon's "Drake & Josh." In 2007, he branched out into adult-oriented sitcoms, directing the first of 18 episodes of "It's Always Sunny In Philadelphia." Since then, he's been a fixture as a director of both multi-camera sitcoms ("2 Broke Girls," "Happy Endings,") and single-camera sitcoms ("Party Down" and "Modern Family") (via IMDb).
Since Savage has been such an in-demand sitcom director, it's no surprise that producers of "The Conners" brought him onboard when that show premiered in 2018.
Overall, Fred Savage has directed six episodes of The Conners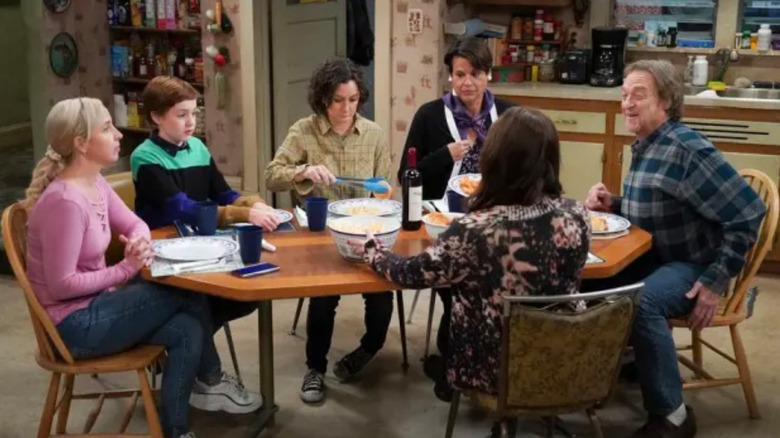 ABC
Fred Savage directed two episodes in each of "The Conners'" first three seasons. 
His Season 1 episodes were "One Flew Over the Conners' Nest," in which Dan (John Goodman) builds a chicken coop in the family's backyard so they can enjoy fresh eggs; and "Rage Against the Machine," in which Dan gets injured while filling in for D.J. (Michael Fishman) on his vending machine route.
In Season 2, Savage directed "Tempest in a Stew Pot," about the family debating whether to re-open their restaurant, The Lunch Box; and "Pilot Lights & Sister Fights," about Dan deciding how to express his feelings for Louise (Katey Sagal).
Savage returned for Season 3 in 2020. His episodes were "Birthdays, Babies, and Emotional Support Chickens," about the family celebrating Beverly Rose's first birthday, and "Friends in High Places and Horse Surgery," in which Darlene (Sarah Gilbert) makes friends with a manager at a plastics company.
"The Conners" has continued with Seasons 4 and 5, although Savage didn't return. Instead, he served as director and executive producer of the rebooted "The Wonder Years," directing 8 episodes of that series in its first season. In May 2022, Savage was fired as director/EP of the series due to misconduct, and it's unclear what effect this will have on his directing career (via Deadline).