Thirteen Lives' Joel Edgerton Credits Star Wars For His Hollywood Success - Exclusive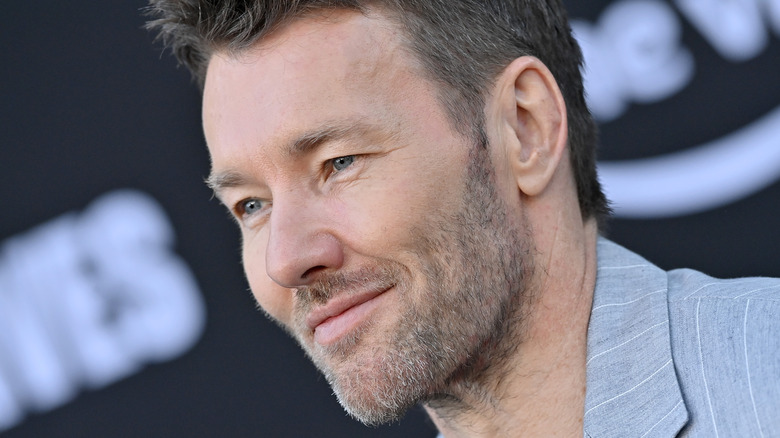 Axelle/bauer-griffin/Getty Images
Australian actor Joel Edgerton has appeared in two major streaming projects this summer. In "Thirteen Lives," a new film directed by Ron Howard and now streaming on Prime Video, he plays Richard Harris, the cave diver and anesthetist who figured out how to rescue the soccer team trapped in the Tham Luang caves. His other big role this summer was in the Disney+ "Obi-Wan Kenobi" miniseries as Owen Lars, reprising the role of Luke Skywalker's guardian he previously played in "Star Wars: Episode II – Attack of the Clones" and "Star Wars: Episode III – Revenge of the Sith."
Edgerton had acted in several Australian films before he joined George Lucas's galaxy far, far away, but "Star Wars" brought him to international attention, leading to him getting more acting roles and even establishing a career as a screenwriter and director. Looper spoke with Edgerton as part of a press interview for "Thirteen Lives," and he told us about the impact "Star Wars" has had on his life and what it was like to return to this universe decades later.
Joel Edgerton thanks George Lucas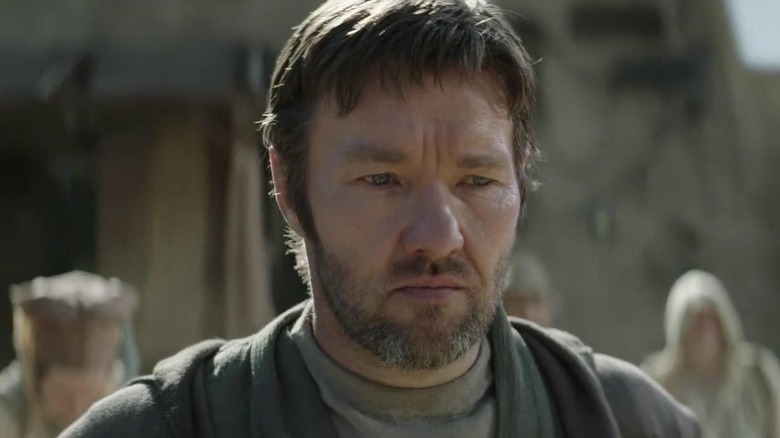 LucasFilm/Disney+
When asked what the biggest differences were between acting in the "Star Wars" prequels and in "Obi-Wan Kenobi," Edgerton answered that there was "quite a lot" different, and much of this difference was due to being in different stages of his career. He explained, "One of my first sort of jobs on a big movie was doing the initial prequels, and I was nervous. It was also my first job working on an American production. I was nervous. I thought I was going to get fired. ... I felt so lucky to be there."
When asked to return to the role of Owen Lars as a "middle-aged guy," Edgerton said, "there was never a question of not returning because, not only were all the original cast back, I owe a lot of the reason I'm sitting here today to being in those initial prequels, because that opened the doors to the world of international filmmaking to me. I'll always thank George Lucas and the fact that I look enough like a young Phil Brown, Uncle Owen, that I got that job, because it really changed the course of my life in many ways."
"Thirteen Lives" is now streaming on Prime Video.