Top Gun: Maverick Almost Put A Sports Icon In The Cockpit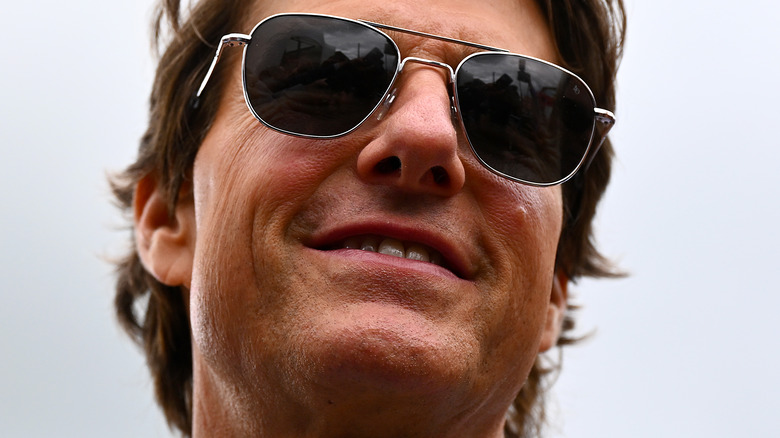 Clive Mason/Getty Images
After obtaining success by the billions and surpassing "Titanic" at the all-time box office records, "Top Gun: Maverick" proved in its aerobatic splendor that there was really very little it did wrong in sending Tom Cruise back to the Danger Zone. Pushing the G's into territories action movies only dared to venture, the legendary legacyquel boasted some jaw-dropping moments strapped together by a stellar cast of new and familiar faces. However, a potential hot shot and sporting legend recently revealed they were given the go-ahead for take-off to join the impressive cast of "Top Gun: Maverick" but ended up staying on the ground instead.
While it's nothing new for stars to turn down roles (or, in the case of Glenn Powell, be assigned another part to the one they wanted), this candidate would've made for an exciting addition had they accepted. While their limited acting experience so far consists of "Zoolander 2," "Cars 3," and a "Call of Duty" game, their expertise elsewhere is what counted. Sure, their line delivery might've been a bit ropey, but when it came to handling high speeds, this really wouldn't have been anything new for a man known to move at 225mph.
Lewis Hamilton was offered a part in Top Gun: Maverick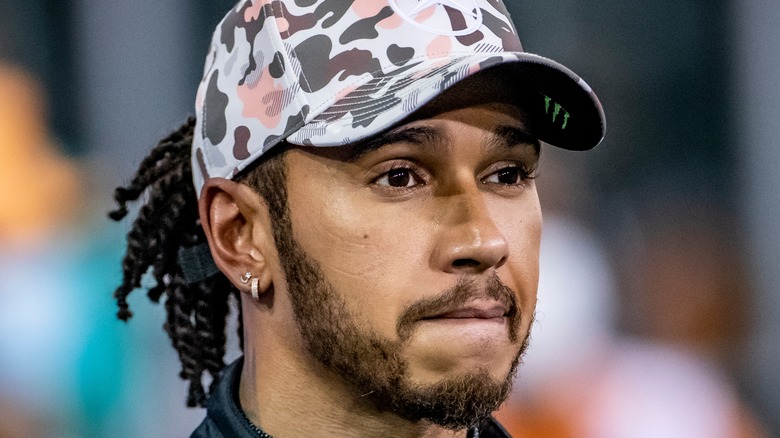 cristiano barni/Shutterstock
In an interview with Vanity Fair, Formula 1 driver Lewis Hamilton admitted that he wasn't just offered a part in "Top Gun: Maverick," he went directly to its star to ask for one. Already friends with Tom Cruise, the driving icon asked his old pal if there was a chance of making an appearance. "When I heard the second one was coming out, I was like, 'Oh, my God, I have to ask him.'" He added that when it came to potentially turning up in the film, there was no role too small, assuring Cruise, "I don't care what role it is. I'll even sweep something, be a cleaner in the back."
His good friend happily agreed, even going as far as marking Hamilton as one of the pilots in the film to join Teller and co. in the air. Unfortunately, it never came to be after Hamilton encountered a bump in the road that often appears — scheduling conflicts. Hamilton was hard at work in the F1 season and had to remain grounded, leading to what he called "The most upsetting call that I think I've ever had" to turn it down. However, while he may not have taken off this time around, given the success of "Maverick" and talk of getting back in the skies for a third film, there might be space for Hamilton in the future. The sky is a big place, after all.