The Last TV Shows Olivia Newton-John Was In Before She Died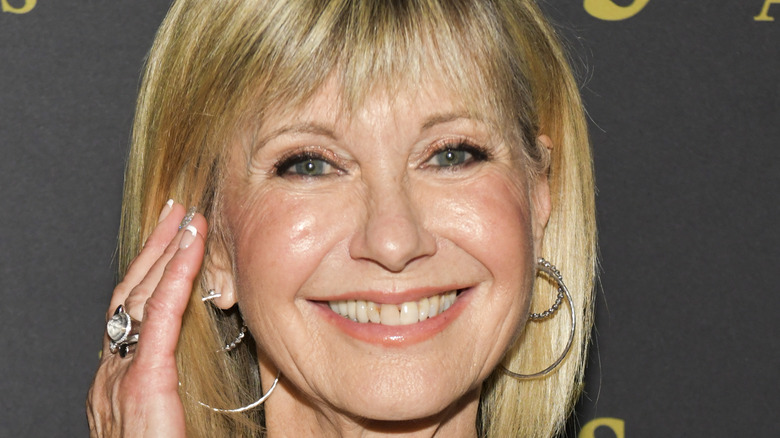 Rodin Eckenroth/Getty Images
When Olivia Newton-John died on August 8, 2022, after a decades-long battle with breast cancer at the age of 73, the multi-hyphenate left behind a legacy that includes several iconic movie roles, a wealth of Top 10 hits on both the Billboard pop and country charts, and several television roles. While fans might not think of the small screen when they call Newton-John's work to mind, the actress left an impression there as well. From her iconic music videos such as the unforgettable one she made for her 1981 hit "Physical" to her role in the Disney miniseries sequel "Snowy River: The McGregor Saga," Newton-John definitely had her place on television.
The actress' final small-screen roles were ultimately both a tribute to her glitter-dusted 1980s past and a fond tweaking of her good-girl image. They captured entirely different sides of Newton-John, both of which captivated and fascinated her audience during her long career.
She sung her heart out for Glee and was a regular on Sordid Lives: The Series
Olivia Newton-John appeared as herself in a music video for a newer version of "Physical" on "Glee" in 2010. Here, Newton-John gets to sing with Sue Sylvester (Jane Lynch) and both of them wear an outfit quite reminiscent of the leotard she sported in the original music video. Though this was technically a video made for the series rather than an actual episode of the show, this can still be considered her final series role.
The actress was a regular in only one television series during her long and varied career. Per IMDb, in "Sordid Lives: The Series," she reprised her role as Bitsy Mae Harling, a notoriously tartish prison-bound firebug and songstress, in 2008. Newton-John plays Bitsy in "Sordid Lives," a 2000 direct-to-DVD film for which the series serves as a prequel. The role was a chance for Newton-John to push back against her wholesome image; she frequently performed music on the series, from traditional hymns to original songs such as "Jack Daniels." She even sang the show's theme song aside from popping up in 11 of the show's 12 episodes. Interestingly enough, "Sordid Lives: The Series" also provided the legendary Rue McClanahan with one of her last television roles; she played Peggy Ingram, Bitsy's best friend, in both the movie and series.
Newton-John was also no stranger to television movies; the actress' final appearance in a made-for-TV movie was as a part of the ensemble cast of "Sharknado 5: Global Swarming" in 2017 as Orion. She will be missed as a singer, an actress, and so much more, but the indelible image of her onscreen work will be with us forever.