Are Alyssa Milano And Shannen Doherty From Charmed Finally Friends In Real Life?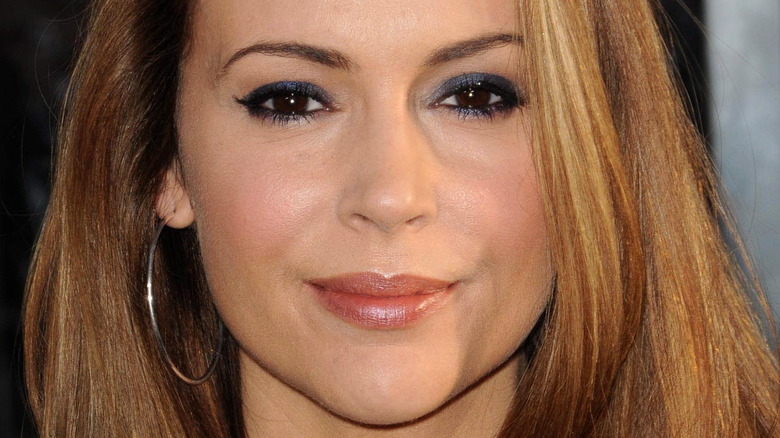 s_bukley/Shutterstock
The late '90s was an important time for women in television, particularly on The WB network. Airing alongside other girl power-centered series such as "Buffy the Vampire Slayer," "Charmed" was notable for having one of the few female-fronted casts on TV at the time. But despite the message of sisterhood that is threaded throughout the series, there was another story behind the scenes. Though they played sisters Prue and Phoebe Halliwell in the show centered around witchcraft, actors Shannen Doherty and Alyssa Milano had a less supportive relationship. Prue was killed off at the end of Season 3, prompting many people to wonder exactly why Doherty left "Charmed." There have been multiple comments addressing the issue over the years, particularly Milano insisting to Entertainment Weekly that it was just a difference of personalities.
"I think it's hard when you put ... two very different people together," Milano stated. Doherty had a different perspective when she was interviewed after the fact. "There was too much drama on the set and not enough passion for the work. You know, I'm 30 years old and I don't have time for drama in my life anymore," Doherty told Entertainment Tonight. But after two decades since Doherty departed "Charmed," did Milano and Doherty ever manage to mend their broken fences?
Shannen Doherty's illness brought them closer together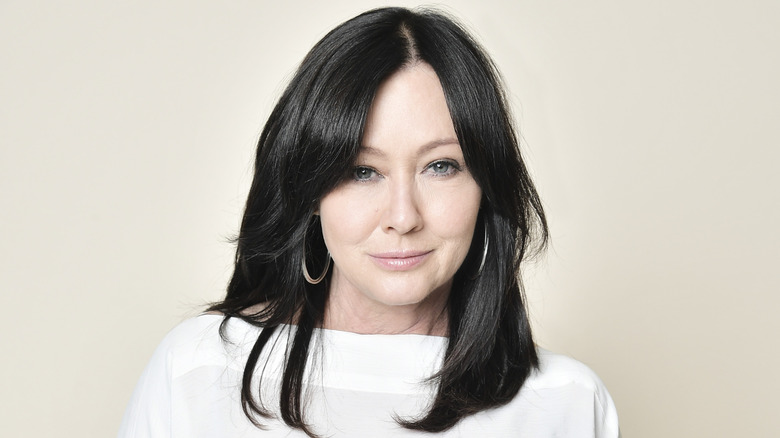 Neilson Barnard/Getty Images
From "Heathers" to "Beverly Hills, 90210," Shannen Doherty can boast a very successful career. But in 2015, the well-known actor was thrown a curveball when she was diagnosed with breast cancer. After going into remission in 2017, the cancer returned in 2019 and then progressed to Stage 4 in 2020. Still, Doherty refused to let it slow her down. "Stage 4 cancer, it doesn't mean the end of your life," Doherty told Variety. "It doesn't mean that you're not viable in the workplace. It's quite the opposite." And something else came out of her diagnosis. According to previous co-star Alyssa Milano, it was the news that motivated her to reach out to her former television sister.
"When I heard about her diagnosis, I reached out to her," Milano explained to Entertainment Tonight. "And I will send her DMs every couple of months to just check in." The dynamic between the two has certainly improved but, as Milano has said, formed more of a formal relationship instead of an outwardly friendly one. Doherty is closer with "Charmed" co-star Holly Marie Combs. Doherty specifically mentioned her regret in not being able to act with Combs after leaving the series, as she told Entertainment Tonight. But considering the bad blood that had been brewing between Milano and Doherty, the best relationship possible may be a cordial one.
Doherty and Milano were more supportive of the Charmed reboot than most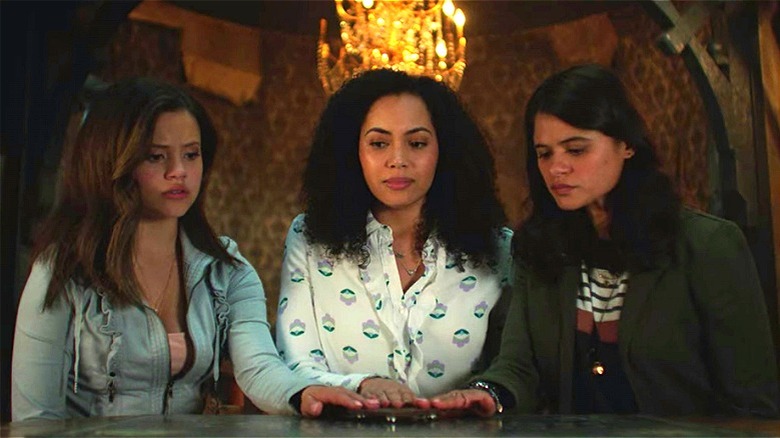 The CW
Feuds seem to be prevalent in the "Charmed" universe. Now that Shannen Doherty and Alyssa Milano have buried the hatchet, a new controversy cropped up after "Charmed" was rebooted for The CW. Like the original version, three sisters come together after realizing that they are the most powerful witches in the world. But instead of embracing the new diverse cast, former cast members could not hide how they really felt about the "Charmed" reboot. Holly Marie Combs and Rose McGowan both played integral parts in the original series and lashed out at the production without having seen it. This prompted actor Sarah Jeffries to defend the reboot on Twitter. Combs and McGowan evidently have no love lost for the series, but the other two "Charmed" alums had a surprisingly different reaction.
Milano lamented not being involved with the new series, but at the same time, did not malign those who would choose to watch it. "I do hope that it reaches the newer generation and impacts that generation the way ours was able to do for its generation," Milano admitted to Entertainment Tonight. Doherty hit at the heart of what made "Charmed" so special during an exclusive interview with Entertainment Weekly. "What's old is new," Doherty said, "and I think it's wonderful a new generation can connect with three strong, powerful women, not to mention the many jobs the show provides."