Yellowstone Prequel 1923 Is Looking For Authenticity With Its Cast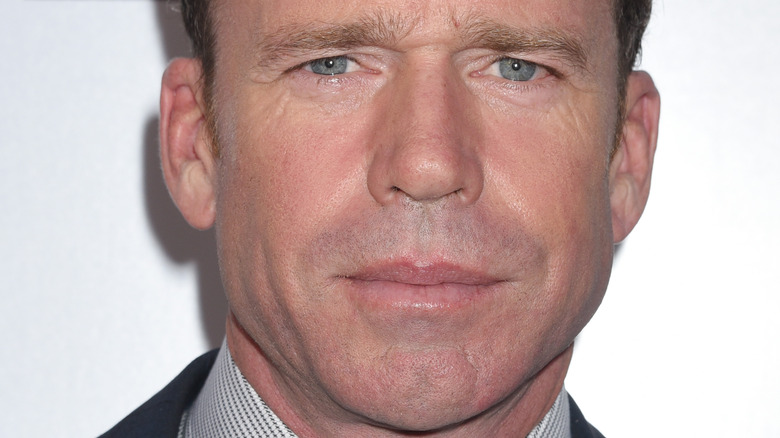 Ga Fullner/Shutterstock
After establishing the ancestral past of the Dutton family with the first "Yellowstone" prequel, "1883," creator and executive producer Taylor Sheridan will soon be taking his popular franchise into the roaring '20s with its next installment. 
When the series was first announced under the title of "1932," initial reports placed the chunk of the prequel series in the Great Depression. However, the series has since been retitled "1923," and will reportedly take place during the third year of the prior decade (via Variety). Although Paramount+ hasn't released a logline for the series yet, the early '20s were largely characterized by spirited, freewheeling, party-hearty ways as well as money-fattened economic double-dealings.
Never let it be said that the show's entire universe doesn't strive for authenticity. "Yellowstone" is filmed in Montana proper where the Dutton ranch is located in-universe, after all — though the franchise also shoots interiors in places such as Utah. Notably, a recent casting call for "1923" hints that Sheridan and the rest of the show's production outfit are looking to keep things as authentic to its Montana-based setting as possible.
Producers are looking for Montana natives to play extras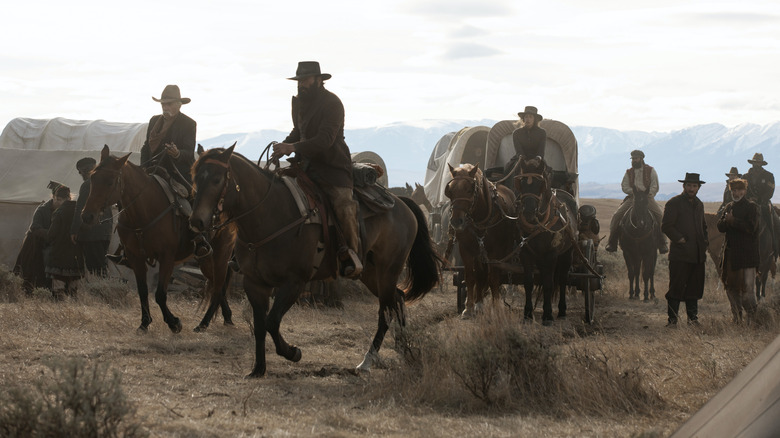 Emerson Miller/Paramount+
According to NBC Montana, producers for "1923" are looking to cast Montana natives as extras for the program. Per the casting notices posted by the website, the show will be shooting all over the state. Naturally, fans who answer Legacy Casting and King Street Productions' call can expect long days dressed in period-appropriate costumes, but no acting experience whatsoever is required. Of course, if you do have acting experience, artists of all stripes are not discouraged from attending. 
Of special interest is any person who happens to be able to ride a horse. Those intrigued by the notice shouldn't let their appearances or age prevent them from applying to appear on the show. "We need you on the show because we're just trying to show regular people in the 1920s," said casting director of extras and Legacy Casting owner Andrei Constantinescu.
NBC Montana also reports that extras will be paid $100 per day and will be fed a complimentary breakfast and lunch, presumably by catering. Those interested in applying should head to MyCastingFile and provide their shoe size and a photo. 
Aside from state-accurate extras, "1923" will boast a heavy-hitting cast; Harrison Ford and Dame Helen Mirren are set to co-star in the piece, per Variety, which also reports that the show will launch on Paramount+ in December.