Ted Lasso Changed The Way Strangers Ask Brett Goldstein For Drugs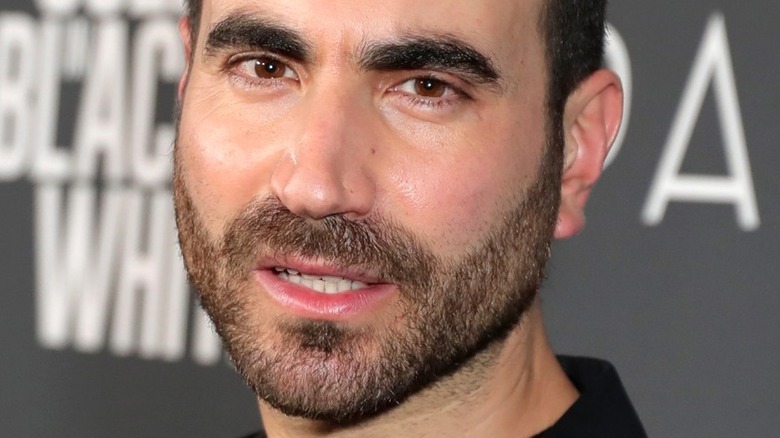 Leon Bennett/Getty Images
The world is waiting with bittersweet anticipation for the final season of Apple TV's Emmy award-winning series, "Ted Lasso." The mustached manager played by Jason Sudeikis that made us "BELIEVE" has been the positive jolt of television we didn't know we needed, even if it ended last season with Nathan (Nick Mohammad) turning to the dark (or silver) side also known as West Ham. One character that has stayed true to AFC Richmond is Brett Goldstein's Roy Kent. The gravel-gargling ex-captain of the Greyhounds has been the stubborn hero of the show that fans can't help but love, which has led to an understandable impact on Goldstein's life since kick-off. 
Besides being here, there, and every(ahem)where including the Marvel Cinematic Universe, Goldstein has had some interesting experiences with the public following his time on "Ted Lasso." Whereas photos with fans are standard practice for stars, one instance he admitted having even before the show now has a Hollywood sparkle that has become an all-time favorite interaction.
Someone mistook Goldstein for Roy Kent right after asking him for drugs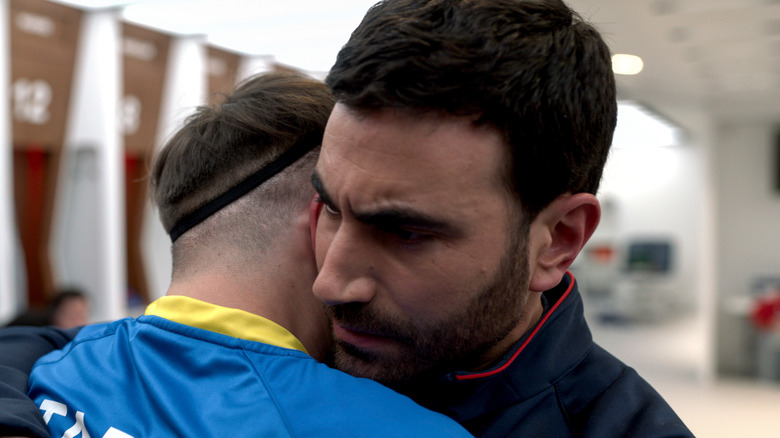 Apple TV+
In an interview with Entertainment Weekly and joined by his co-star Hannah Waddingham, Goldstein revealed that one unique fan encounter he'd had was when he was asked for drugs by a "Ted Lasso" fan. Well, 'unique' might not be the right word as the actor admitted that it wasn't the first time he was approached for illegal substances. "Before I was recognized for being Roy Kent, I used to always get asked for drugs because I look like I'm the guy you go to for drugs." Now though, being a world-famous star of a beloved sitcom ensures that this kind of talk will happen wherever Goldstein goes.
"We were in a different country, and I was with Phil Dunster who plays Jamie and this American guy with his girlfriend came up to me and went, 'Hey man, you know where I can get some drugs?'" Before he could even speak, though, the stranger took a second glance at one of the MVPs of "Ted Lasso" and saw he bore a startling similarity. "And then he stopped and he went, 'Man, you look like Roy Kent. Anyway, where can I get drugs?' [Laughs] Then he walked past Phil and he went, 'You look like Jamie Tartt!' Then he walked back to his girlfriend and said, 'These two drug dealers look like Roy and Jamie.' That was my favorite."