The Full House Star Who Almost Became An SNL Cast Member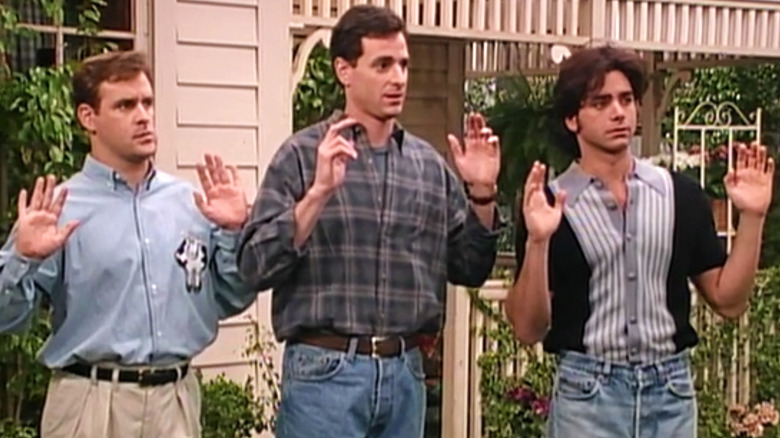 ABC
One of the anchors of ABC's iconic TGIF comedy block in the '90s, "Full House" famously follows talk show host Danny Tanner (Bob Saget) as he navigates parenthood following his wife's untimely passing. Pamela's brother, musician Jesse Katsopolis (John Stamos), and Danny's friend, comedian Joey Gladstone (Dave Coulier), assist him in looking after his children, D.J. (Candace Cameron Bure), Stephanie (Jodie Sweetin), and Michelle (Mary-Kate and Ashley Olsen). Most of the show's stars, including Coulier, Stamos, and Saget, later came back to portray their iconic characters for a Netflix reboot titled "Fuller House."
Like his rarely serious character, Coulier began his career as a stand-up comedian. However, he also would have become a featured player for "Saturday Night Live" if not for comedian Dana Carvey, who starred on the variety show from 1986 to 1993 (via IMDb). If that casting had happened, it's possible Coulier never would have joined "Full House."
Dave Coulier was almost cast on SNL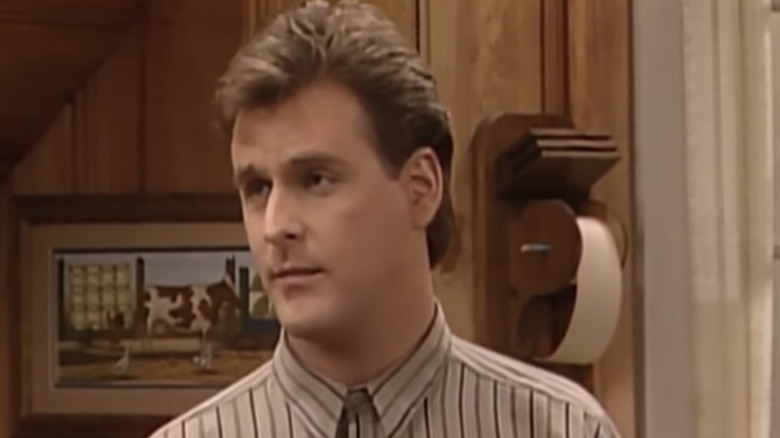 ABC
During an interview with the Jim Norton & Sam Roberts radio show, Dave Coulier discussed his career as a stand-up comic. He noted that he appeared on sitcoms like "Newhart" and "Family Ties" before getting a "Saturday Night Live" audition in 1986. The "Full House" actor shared that "SNL" boss Lorne Michaels was impressed with his screen test, and that he was told he would star on the variety show. "I was going to New York to be on 'Saturday Night Live.' And so I told everybody in my life of course," said Coulier. The comic immediately packed his belongings and intended to move to New York. However, the chief executive of Paramount Pictures, Brad Grey, soon called to inform him that he was not cast on "SNL."
"I said 'why?' and he says 'Because I just talked to [former president of NBC] Brandon Tartikoff and Brandon thinks you and Dana Carvey are too similar,'" recalled Coulier. The impressionist clarified that he did not resent Carvey for securing his spot on "SNL." He then shared he did not believe that he would have been cast as Joey if he had been on the live television program. 
The "Muppet Babies" actor shared similar comments about nearly being an "SNL" star during an earlier "Sweat It Out" interview. He stated that he was upset about the situation, but noted he was cast on "Full House" just a year after the fiasco. During the interview, Coulier also shared he filmed the show's pilot with Stamos and John Posey, who was originally hired as Danny. The Michigan native explained he was ecstatic when he found out Saget — who passed away in January 2022 (via Deadline) — would replace Posey, as they were friends and had briefly lived together.