Sandman Author Neil Gaiman Thanks George R.R. Martin For One Of The Worst Editorial Decisions Ever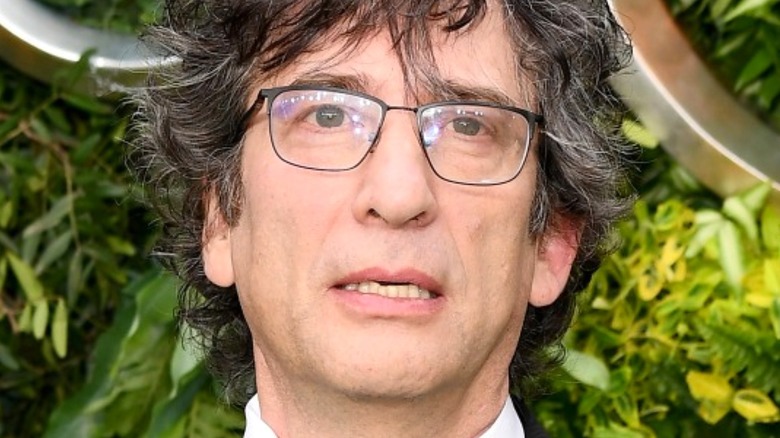 Jeff Spicer/Getty Images
Neil Gaiman's DC dark fantasy "The Sandman" has had a wild amount of success. What started out as a comic became a graphic novel (a bunch of comics in one place), which then became an audio drama (also referred to as a radio play), which most recently became a Netflix series (via Entertainment Weekly). Also, somewhere along the way, "The Sandman" spawned a spin-off comic that lead to its own televised series on Fox (via Deadline). 
To put it simply, that's a lot of content to build from a single story. That being said, it's little wonder, as the story of the Lord of Dreams has captured the hearts, minds, and imaginations of consumers from the very beginning. It seems impossible, then, to picture someone turning down the opportunity to be a part of that magic, to attach their name to a story that's just as Endless as the Sandman himself. And yet, that's exactly what happened. Here, in brief, is the tale that Gaiman loves to tease George R. R. Martin, author of the famous "Game of Thrones" series, about. 
George R. R. Martin rejected Sandman years ago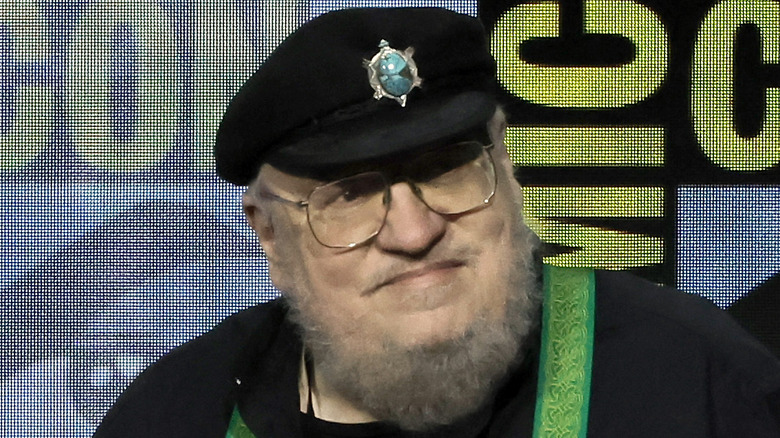 Kevin Winter/Getty Images
In a video interview for Netflix Tudum, Neil Gaiman and George R. R. Martin discussed a number of things, including the newest adaptation of "The Sandman." One topic of interest that arose was how Gaiman revealed that, in a roundabout way, he owes the success of "The Sandman" to Martin. Back in the '80s, when TV was black and white and dinosaurs roamed the countryside, Gaiman pitched "The Sandman" to Martin as a potential part of his "Wild Cards" series. 
For those who are unfamiliar with "Wild Cards," it's an anthology book series featuring science fiction and superhero content, written by a broad swath of authors but edited and supervised by Martin. At the time of Gaiman's proposal, though, Martin rejected the author on the merit of his comparatively small publishing catalog. Unsurprisingly, Martin appears to have come to regret that choice. "It's not the greatest decision I made in my editing career," Martin said in the interview. 
Of course, if Martin hadn't rejected Gaiman, it's entirely possible that "The Sandman" would have never reached the critical acclaim that it ultimately achieved. At the very least, it wouldn't have had access to DC's cast of characters and could have been very different from the actual final product. Something tells us that version of the tale is best left in the Dreaming.