Sam Mendes No Longer Directing Disney's Live-Action Pinocchio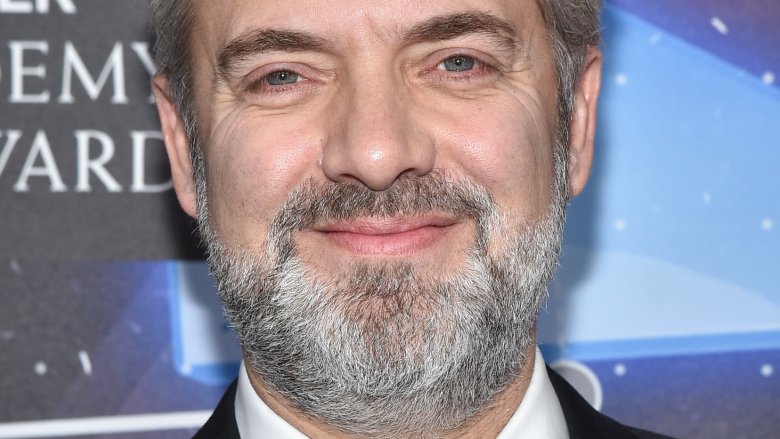 Getty Images
Disney's upcoming live-action Pinocchio film will need to find a new puppeteer. 
The Tracking Board has reported that Sam Mendes has dropped out of the film that he was originally in talks to direct. Based on the classic 1940 cartoon pic of the same name, the fresh new feature touts Rogue One: A Star Wars Story scriptwriter Chris Weitz as its scribe. 
What exactly motivated Mendes, the Oscar-winning director behind films like American Beauty, to depart from the movie is currently unknown, which is only made more complicated when considering the fact that Mendes left Disney's live-action James and the Giant Peach to join Pinocchio earlier this year. Some sources speculate that the filmmaker parted ways with the project so he could take directorial reins on the upcoming Bond 25, thus completing his 007 trilogy that began with Skyfall and was followed up with Spectre. However, insiders close to The Tracking Board note that Mendes' Pinocchio dip-out isn't connected to Bond 25 in any way, though that doesn't necessarily mean the director won't end up helming the film. 
It's likely that Disney won't suffer too much from Mendes departing from Pinocchio, considering the studio has found wild success in its line-up of live-action films. Director Bill Condon's Beauty and the Beast, topped up by Emma Watson and Dan Stevens, dazzled at the box office to take home over $1 billion internationally. Disney is expecting the same result with the rest of the movies it has in its pipeline, including Jon Favreau's The Lion King, which is due out on July 19, 2019. And Favreau isn't the only noteworthy director linked to a live-action Disney adaptation; the studio also has Tim Burton tied up with Dumbo and Guy Ritchie attached to Aladdin.
While we wait to find out where Mendes is headed next, whether that's Bond 25 or otherwise, Disney will begin its search for a replacement director.