The Devastating Death Of Magnum PI's Roger Mosley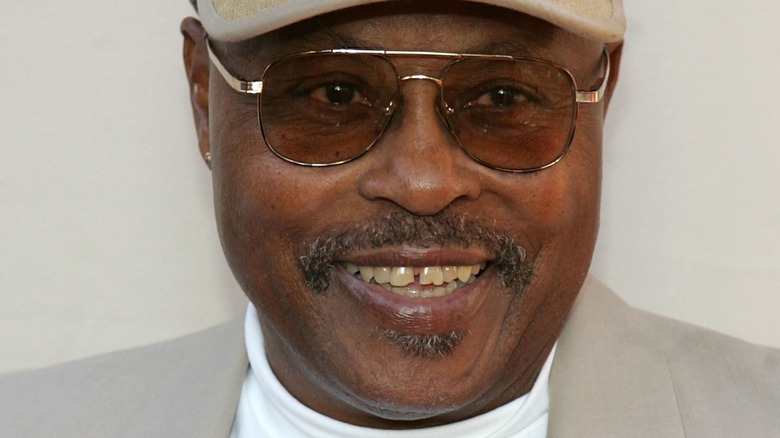 Frazer Harrison/Getty Images
Beloved "Magnum, P.I" star Roger E. Mosley died on A22 at the age of 83, according to the actor's daughter, who shared the news in a Facebook post. "It is time to celebrate the legacy he left for us all," Ch-a Mosley wrote in her lengthy dedication. On August 6, Mosley's daughter also shared on Facebook that hersevere was in a serious car accident that left him paralyzed from the shoulders down.
"This is a VERY hard time for us as we all know Roger to be a lion, the king of everywhere he brought himself. He is a legend, a trailblazer, a roll [sic] model, a friend to his communities. He is my 'Mr. Man,'" Ch-a initially wrote. Mosley was a member of the talented "Magnum, P.I." cast, starring in 158 episodes alongside Tom Selleck, where he played helicopter pilot Theodore Calvin, aka T.C. He made a two-episode (2019 and 2021) cameo appearance in the now-canceled "Magnum P.I." reboot on CBS as John Booky, the barber to his former character. It would mark Mosley's final acting credit.
Roger E. Mosley had a tremendous career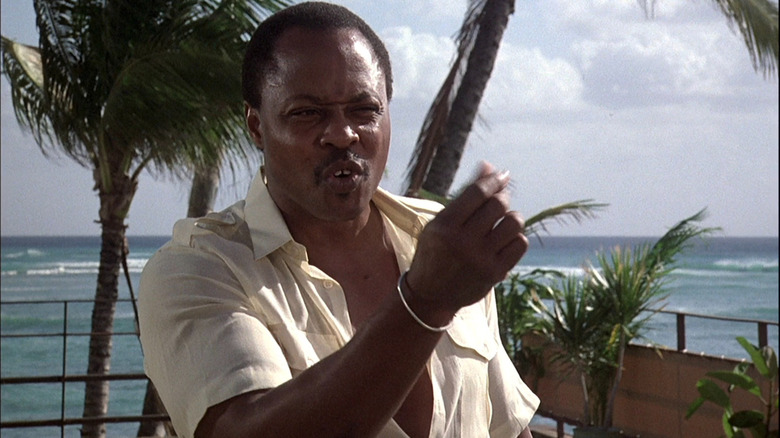 CBS
Outside of "Magnum, P.I.," Roger E. Mosley had a remarkable and successful career. Before landing on the popular series, the actor already had over a dozen credits to his name. Mosley appeared in episodes of "Kojak," "Starsky and Hutch," "Roots: The Next Generations," and "Baretta."
After "Magnum, P.I." concluded in 1988, Mosley went on to appear in successful television series like "Night Court," "The Sinbad Show," and "Hangin With Mr. Cooper," where he played Coach Ricketts for 10 episodes. Mosley is also known for playing Smitty in the famous Martin Lawrence comedy "A Thin Line Between Love and Hate" in 1996.
The loss of Mosley is a tough one, but his daughter is reminding friends and family how to handle the tragic situation. "​​We could never mourn such an amazing man. He would HATE any crying done in his name," Ch-a Mosley shared on Facebook.