Kevin Smith's Bizarro DC Project Won't Take Flight At Warner Bros.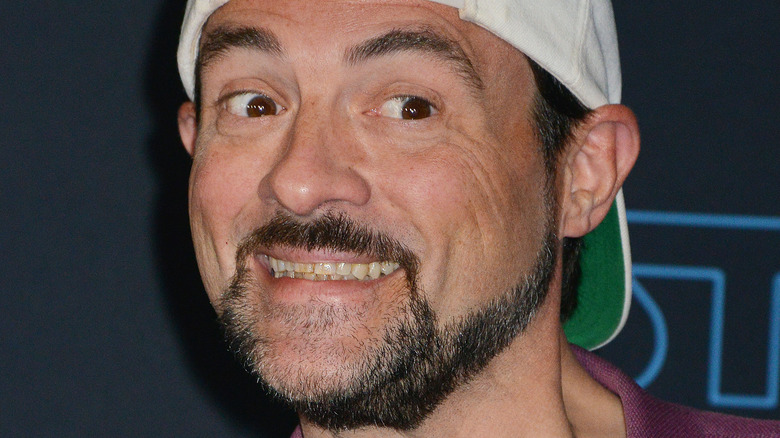 Tsuni-USA/Shutterstock
The merger between Warner Bros. and Discovery has had its fair share of victims, and several of the most shocking cancelations have been among some of the most powerful superheroes the DC Comics universe has to offer. 
Some DC fans were undoubtedly discouraged when they learned that the ax of Warner Bros. Discovery CEO David Zaslav had cut the "Wonder Twins" movie down before it ever really began. A mere three months after the project was greenlit, executives pulled the plug on the entire operation (via Variety). The film would have seen "Riverdale" lead KJ Apa and "1883" actress Isabel May take on the titular comic book characters. 
Additionally, the most disturbing casualty yet became apparent on August 2, when the New York Post reported that "Batgirl," a $90 million film planned for release on HBO Max, was simply canceled. Despite the fact that filming on the Leslie Grace-led movie wrapped back in March, the cancelation sadly means that the majority of the footage will likely never see the light of day.
Notably, "Wonder Twins" and "Batgirl" aren't alone in the latest string of DC cancelations. Independent filmmaker and nerd guru Kevin Smith, who is known for his work on "Clerks" and the "Jay and Silent Bob" movies, has also dabbled in the world of DC, working on episodes of the Arrowverse like "The Flash" and "Supergirl." He was apparently set up for another project that would have centered on Superman villain Bizarro, which doesn't appear to be on the agenda anymore.
Kevin Smith co-wrote a Bizarro episode for DC's Strange Adventures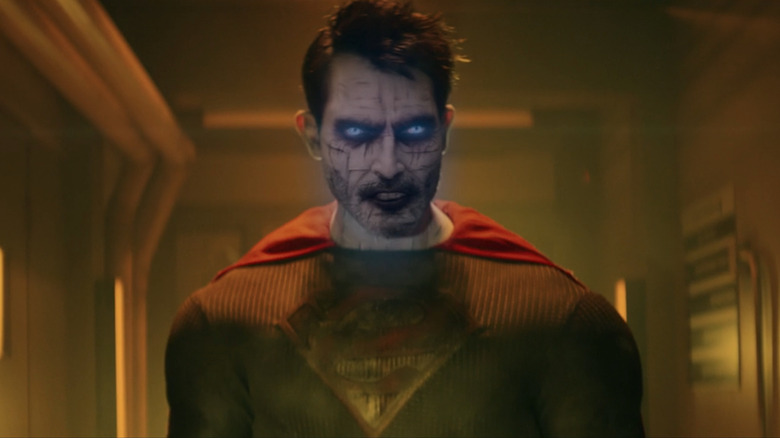 The CW
In 2019, Variety reported that Greg Berlanti, the mastermind behind much of the CW's Arrowverse, would produce an anthology series titled "Strange Adventures." Unfortunately, word on the project, which would have focused on obscure characters from DC Comics, has been noticeably silent since that announcement.
Unfortunately, we may now have a pretty good indication of why. During an episode of Hollywood's Babble-on, Kevin Smith revealed that he wrote an episode of the planned series with Eric Carrasco that would have placed Bizarro, a Superman villain, front and center, along with other classic characters like Perry White and Jimmy Olsen. The episode would have told an origin story for the Man of Steel's polar opposite, but that isn't even the most exciting part. 
Smith said, "I tell you all of this and the entire story just to tell you that the person who is — we didn't lock it in, he wasn't signed to a contract — but the person we were pursuing to play our Bizarro was Nicolas Cage." Cage is known for his intensity and his ability to bring wild characters to life, so playing a villain like Bizarro could have been a perfect fit. Of course, this isn't the first time that Cage's name has been involved with a canceled DC title. The Academy Award-winning actor was once tapped to play the last son of Krypton in Tim Burton's "Superman Lives." 
Sadly, it doesn't seem like either project has much hope of ever getting off the ground again. During his recent discussion, Smith confirmed that the project is dead and lamented the apparent new direction of DC projects at Warner Bros. Discovery. Smith said, "It feels like what was once to me a very promising future of ... DC stuff on HBO Max [is] gone."