The Only Full House Star To Ever Miss An Episode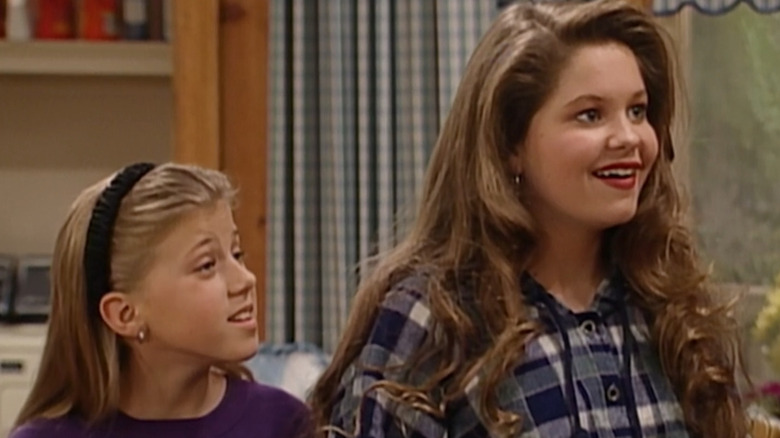 ABC
If you were old enough to hold a TV remote between 1987 and 1995, you probably remember the classic family sitcom "Full House." It starred the late Bob Saget as Danny Tanner, a widower tasked with raising his three daughters, keeping his best friend Joey (Dave Coulier) and brother-in-law Jesse (John Stamos) in check, and trying to do it all while keeping his home impossibly clean. It's one of those feel-good sitcoms that truly stands the test of time, seeing as how people are still watching and talking about it to this day.
There were 192 episodes of "Full House" filmed in total — not counting the unaired pilot — with seven main cast members credited for every single one (via IMDb). But if you go back and pay close attention to the episodes, those credits aren't exactly accurate for every actor. There's one member of the Tanner clan who was absent on a very important day during one of the later seasons.
D.J. Tanner missed uncle Jesse's graduation in Season 6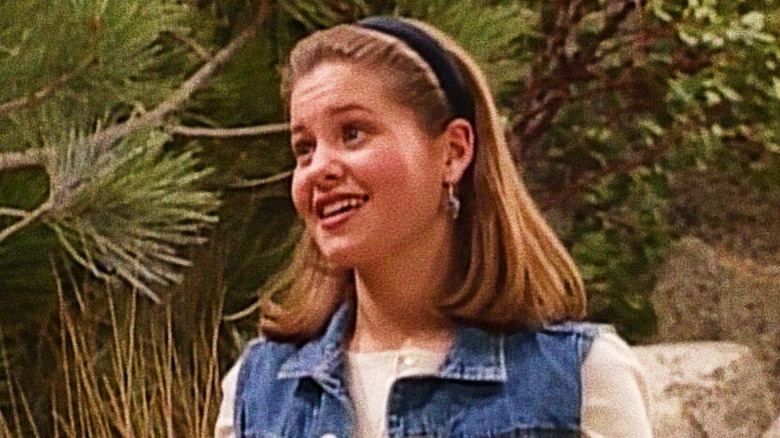 ABC
In "Full House" Season 6, Episode 19, "Subterranean Graduation Blues," Uncle Jesse ends up in a race against time and a broken-down subway train to make it to his high school graduation (about 12 years after what would have originally been his senior year). After putting in the work necessary to finally earn his high school diploma, he really wants to celebrate with a graduation ceremony — not just for his own validation, but also to stick it to those who never believed in him and didn't think he could do it. His whole family is behind him, and his wife Becky (Lori Loughlin), brother-in-law Danny, and nieces Michelle (Mary-Kate Olsen and Ashley Olsen), and Stephanie (Jodie Sweetin) are on the subway with him to attend the ceremony and cheer him on. Unfortunately, things don't go exactly according to plan; but like most '90s family sitcoms, the episode concludes with a happy ending in 22 minutes or less.
Jesse's other niece D.J. (Candace Cameron Bure) was noticeably absent from that particular episode. On the episode's IMDb page, she is listed as "credit only," and her absence is explained by a throwaway line from Steve (Scott Weinger) as he shows off a gizmo he made in shop class to the Tanner family. He claims she went on a ski trip, but in reality, Bure was off on a different kind of holiday. Candace was visiting her brother Kirk Cameron (of "Growing Pains" fame) at a sleepaway camp (via Fandom.com). They are very close, and her staunch family loyalty still persists in the present, especially when drama breaks out on social media.