Who Plays Dorothy In Locke & Key Season 3?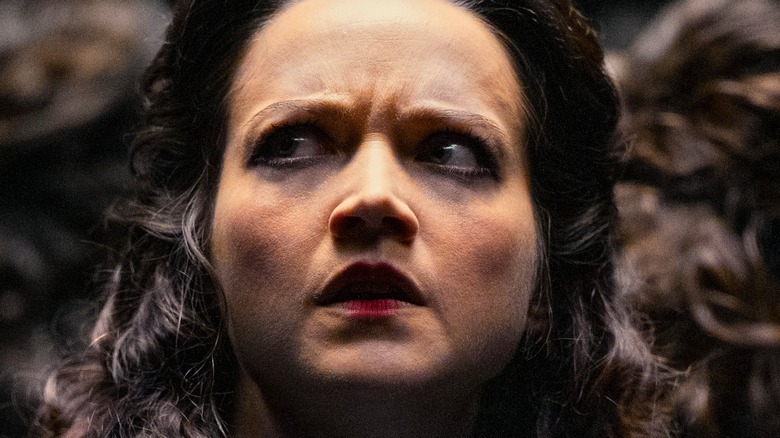 Netflix
"Locke & Key" is officially coming to an end after three relatively strong seasons on Netflix, as reported by Deadline in April. Showrunners Carlton Cuse and Meredith Averill seem to have made peace with that, despite telling GWW in November 2021 that they absolutely wanted to keep going with more seasons of the show. "Once we began working on the series, we felt three seasons was the ideal length to bring the story of the Locke family and their Keyhouse adventures to a satisfying conclusion," Cuse and Averill said in a statement to Deadline.
Based on the comic book property created by Joe Hill and Gabriel Rodriguez, the mind-bending show follows the Locke family as they move into their ancestral home following the vicious murder of their father. There they discover magical keys, each with their own unique abilities and an evil force that slumbers beneath them, lusting for power. Naturally, as with any season of television, there are some new faces being thrown into the mix for Season 3 of "Locke & Key." As the series travels through time to trace the origins of the mysterious keys, one of the new people we meet is Dorothy Wheeler. But who is the actress who plays this role?
Susanna Fournier plays Dorothy Wheeler in Locke & Key
Dorothy Wheeler is portrayed by Susanna Fournier in "Locke & Key." If the actress looks familiar to you, that might be because you recognize her from some of her other notable works. Fournier has played roles on several high-profile shows, including "Titans," "Murdoch Mysteries" (as pictured above), and "Being Human."
The genesis of the keys and where they came from is one of the most complex storylines in the "Locke & Key" comic series, so undertaking the plotline while trying to wrap things up for good was no doubt a significant challenge for the writing team behind the series.
Still, with the help of talented performers like Fournier, "Locke & Key" is able to remain grounded, even as the show engages with time travel and becomes more fantastical than ever. However, with the 2nd season coming out with far better review scores than the first season (via Rotten Tomatoes), hopefully, fans will find themselves satisfied with the conclusion of the series.