John Leguizamo Blasts James Franco's Casting As Fidel Castro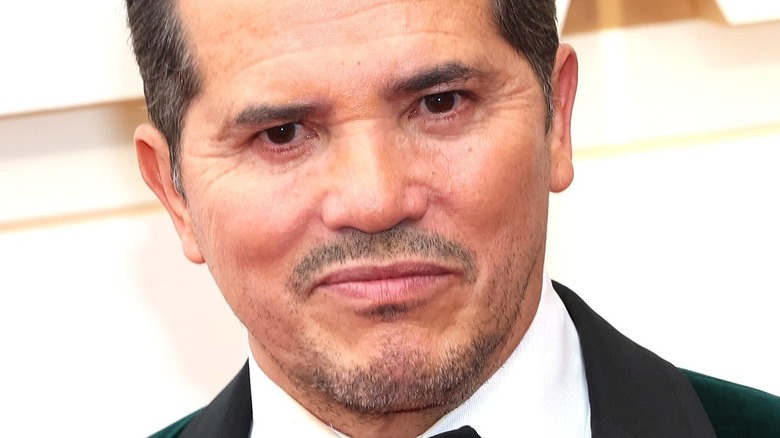 David Livingston/Getty
Hollywood sure likes to kick the figurative hornet's nest with its casting decisions, especially when it comes to characters of color. From John Wayne's casting as Genghis Khan in 1956's "The Conqueror" to the more recent example of Scarlett Johansson's role in "Ghost in the Shell," who is Japanese in the source material, the movie industry has a history of miscasting roles. 
Recently, Variety announced the casting of James Franco as the Cuban revolutionary Fidel Castro in the independent film "Alina of Cuba." Based on the story of Castro's real-life illegitimate daughter Alina Fernandez, "Alina of Cuba" will follow Alina's life as she acts as a critic of her father's reign in the Caribbean nation, and her eventual defection to Spain in 1993. However, it seems as if iconic Emmy-winning actor John Leguizamo (who you recently heard as the voice of Bruno in "Encanto") has a rather strong opinion about the actor who has been tapped to play Castro, and Hollywood's continuing white-washing of characters.
Leguizamo doesn't like the idea of Franco playing famous Cuban Fidel Castro
It seems as if John Leguizamo has taken serious issue with James Franco playing the role of Fidel Castro. Taking to his Instagram account, Leguizamo lamented, "How is this still going on? How is Hollywood excluding us but stealing our narratives as well? No more appropriation Hollywood and streamers! Boycott! This F'd up! Plus seriously difficult story to tell without aggrandizement which would b wrong! I don't got a prob with Franco but he ain't Latino!"
Leguizamo's issue here is that Castro, a rather infamous dictator and revolutionary who helped turn Cuba communist, is one of the most famous figures in Latin American history. As such, Castro should probably be played by a Latine actor, and not the erratic pot-dealer from "Pineapple Express." Although is it doubtful if Leguizamo's words will have any impact on "Alina of Cuba," the controversies surrounding Franco may end up affecting the casting decision. Either way, Leguizamo is certainly not happy about Hollywood's relentless ability to cast white actors as people of color in movies.