The Toy Story Character You Likely Never Realized Was Voiced By Laurie Metcalf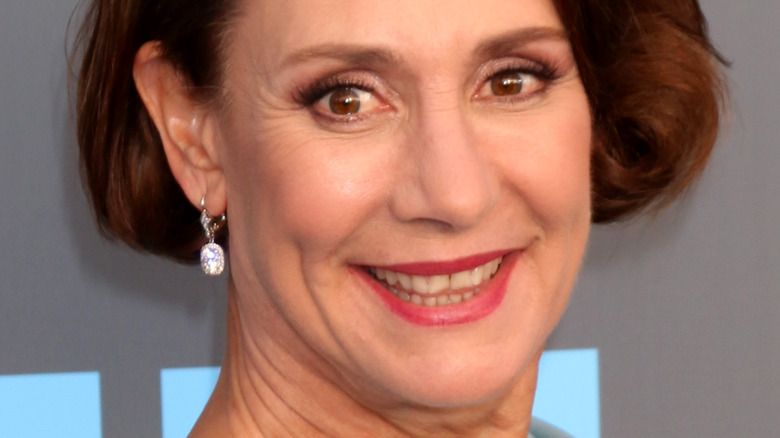 Kathy Hutchins/Shutterstock
The cast of "Frasier" kept fans incredibly entertained for 11 seasons, and the people seen in the Emmy-winning show's lineup are awfully talented. From A-list guest stars to gifted recurring players to prominent leads, there is no shortage of outstanding performances that can be found in every episode of the critically acclaimed NBC sitcom. It's not surprising to find out that several of the people playing popular characters on the series have lent their talents to a vast array of exciting projects over the years.
While most of the players on "Frasier" have proven their excellence in live-action endeavors, several of them have also done some amazing work in voicing animated characters. David Hyde Pierce, who plays Frasier's brother Niles Crane, has an excess of voice acting credits that include "A Bug's Life," "Osmosis Jones," and "Treasure Planet."
Another worthy example is Emmy-winning actress Bebe Neuwirth, who played Dr. Lilith Sternin on both "Cheers" and "Frasier." Her credits include playing Anabelle in the "All Dogs Go To Heaven" franchise, Mirage in the "Aladdin" cartoon series, and Sylvia in "An Extremely Goofy Movie." Even the titular star Kelsey Grammer has dabbled in voice acting. Some of his bigger claims to fame in that arena include Sideshow Bob from "The Simpsons" and the Prospector, aka Stinky Pete in "Toy Story 2." But he isn't the only person to appear on "Frasier" that has brought one of the characters from "Toy Story" to life.
Laurie Metcalf voiced Andy's mom in Toy Story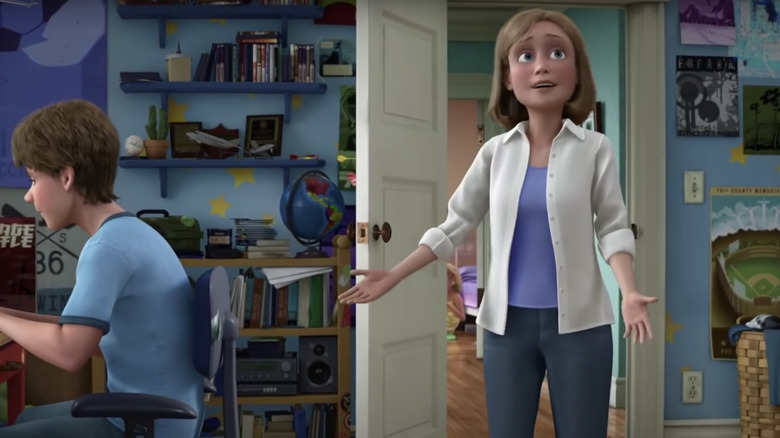 Disney/Pixar
Fans remember Laurie Metcalf as Frasier Crane's ex-wife Nanette Guzman, aka Nanny G, in Season 11, Episode 15 ("Caught in the Act"). Her other notable TV credits include starring roles on "The Conners" and "Roseanne." Alongside those impressive highlights is a vast array of parts she has provided the voices for, and one of those is the mother of Andy Davis (John Morris) in the "Toy Story" franchise. Metcalf voices the character credited as Mrs. Davis in every "Toy Story" film. Fans remember Andy's mom as a loving and devoted parent of two whose husband doesn't seem to be in the picture. Her performance as Mrs. Davis was filled with several heartfelt moments and was incredibly convincing in general.
The talented actress and prolific theater performer talked about her time playing Andy's Mom when she appeared on "The Queen Latifah Show," revealing her son's adorable connection with the character. Metcalf said, "I was pregnant with my 21-year-old when we did the first one and I played the mom, so as he was growing up and watching 'Toy Story 1,' he thought that he was Andy," and she joked that she still hasn't told him that isn't the case. Growing up thinking you're Andy from "Toy Story" had to be a blast, and this heartwarming revelation is just another one of the many memorable moments from the "Toy Story" legacy.