Nick Stahl Talks What Josiah Saw And Reflects On Terminator 3 And Fear The Walking Dead - Exclusive Interview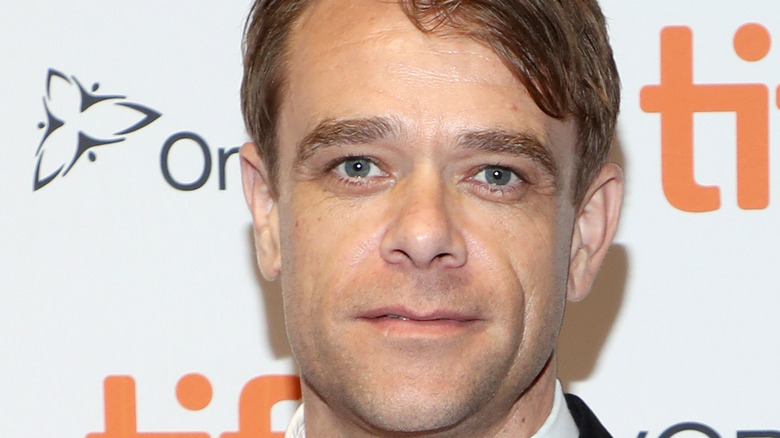 Jemal Countess/Getty Images
Nick Stahl burst onto the Hollywood scene starring alongside Mel Gibson in "The Man Without a Face" when he was just 13. He then went on to appear in "Disturbing Behavior" and "The Thin Red Line" before notably taking on the role of John Connor in 2003's "Terminator 3: Rise of the Machines." Since then, fans have seen him starring in "Sin City" and the series "Carnivàle" and "Fear the Walking Dead."
Stahl's latest film, "What Josiah Saw," sees him starring alongside fellow "Terminator" alum Robert Patrick as a deeply troubled man named Eli who comes from a small-town family with a big secret. The psychological horror movie, now streaming exclusively on Shudder, follows three estranged siblings and their abusive father as they reunite at their remote farmhouse to confront long-buried issues and sins of the past.
During an exclusive interview with Looper, Stahl talked about what attracted him to his dark role in "What Josiah Saw" and reflected on his time on the "Terminator" and "Walking Dead" sets.
Stahl views his What Josiah Saw character as an 'anti-hero'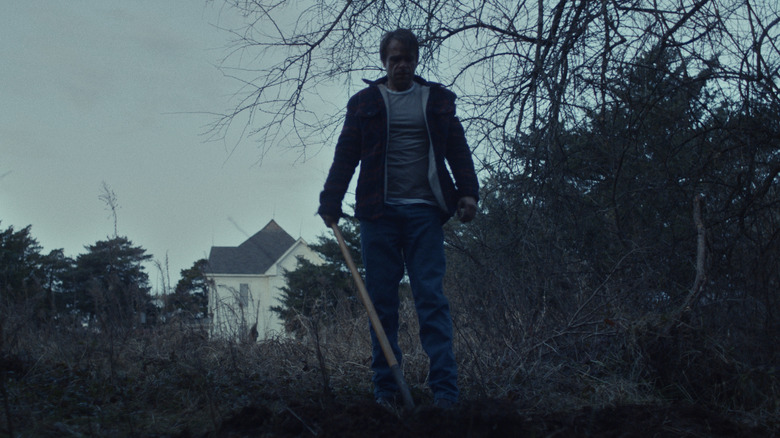 Shudder
I had the chance to watch "What Josiah Saw," and it definitely went down an unexpected path on a couple different levels. The film is pretty dark and your character pretty troubled. What was appealing to you about playing Eli?
I tend to relate to characters like that or gravitate toward [them]. It's fun to play the misunderstood guy, the anti-hero. That has always been something that's attracted me to roles. I like the journey that he goes on. Where he starts out at the beginning of that day, this epic day, and where he ends up at the end — that was a fun arc. [Director] Vincent [Grashaw] came to me with the role, and I loved it. Overall, it was such a solid story and screenplay that [it] attracted me to the project as much as the role of Eli.
You've been open about your struggles with addiction. What was it like playing someone who is on such a destructive path, and were there any reservations about that?
No — no reservations as far as subject matter goes. There was a lot that Eli went through in the script that I certainly couldn't relate to. As far as certain character traits and struggles that he was going through, it was easy to lend myself to that material, but no reservations. I love exploring dark elements of characters and people. It was actually fun for me.
In such a dark film, how did you keep things light on set?
Vincent's a fun guy to work with. Film crews, when you're doing dark material, naturally look for levity. Some of the most fun shoots I've ever had have been really dark material. People would probably walk by and think it was twisted how everybody's having such a good time and laughing.
It was a real quick shoot, though. It wasn't a huge budget. They had limited resources. We were definitely working long days, which is tough. But it's interesting how sometimes the darker the material goes, the more comedy is [happening] on set.
If you or anyone you know is struggling with addiction issues, help is available. Visit the Substance Abuse and Mental Health Services Administration website or contact SAMHSA's National Helpline at 1-800-662-HELP (4357).
He wishes he had been more 'present' during Terminator 3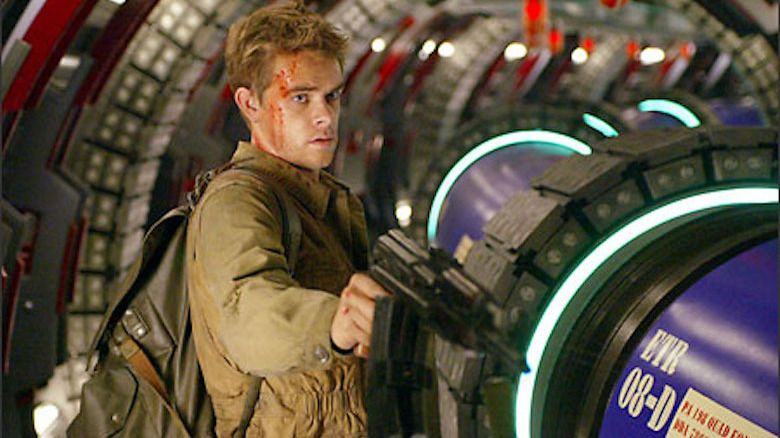 Warner Bros. Pictures
The film has you working alongside Robert Patrick, who, like you, has starred in the "Terminator" films and the "Walking Dead" world. Had you met him before, and did you two swap stories about either of those franchises?
It was funny because we ended up meeting probably a month before filming started, coincidentally, in passing. I believe it was before he was cast [in "What Josiah Saw"], so maybe a little more than a month. But that was the first time we'd ever met. We didn't talk about "Terminator," and in fact, I didn't actually know that he was on "The Walking Dead." We were on two different "Walking Dead" shows. 
We kept it current. We were very into the material we were doing. But I had a great time working with him. He's always been an actor I've admired and looked up to. He's amazing in the movie, and everyone seems to agree. I'm really glad he's getting so much notice from this because he's a great actor. He always has been.
It has been almost 20 years since "Terminator 3" was released. What are your thoughts when you look back on that film? Any special memories?
That whole experience was great for me. But it's funny how you look back at certain times in your life, and you're like, "I wish ..." You have — not regrets, but it's like, "I wish I had seized that opportunity and been present." The way we go about our lives, we're always on to the next thing, or our head is in the future. Sometimes it's a struggle to be present in the moment. If I could do it again, I would probably just enjoy that time more. Overall, though, it was a really exciting time and exciting film for me.
What about "Fear the Walking Dead"? What was that experience like? Did you enjoy being zombified?
[Being] zombified was not my favorite experience. I've done a lot of prosthetic makeup in my career for some reason, and once you do it a few times, you're like, "Okay, I've done that. I don't need to do it anymore." It's uncomfortable. But it was definitely fun to join the zombie world. That whole franchise was fun for me. I had a great experience doing that and enjoyed playing that character, as short-lived as it was.
Stahl's latest film, "What Josiah Saw," is now streaming exclusively on Shudder.
This interview was edited for clarity.