The New Teenage Mutant Ninja Turtles' Animated Movie Title Promises Chaos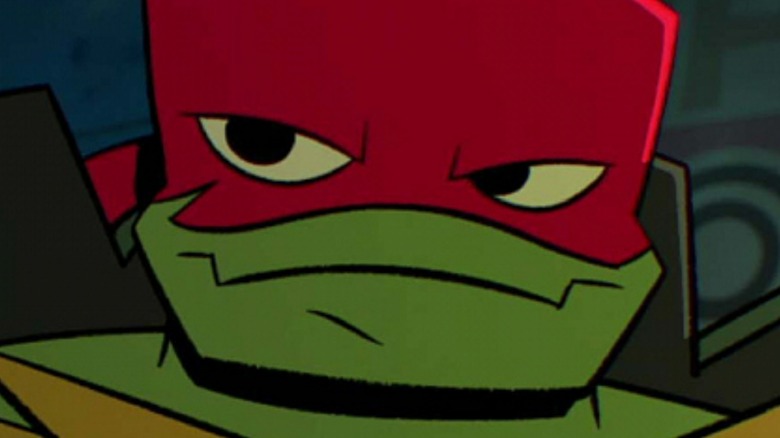 Nickelodeon
Kevin Eastman and Peter Laird struck gold when they launched the "Teenage Mutant Ninja Turtles" comic book series back in the early 1980s. Focused on four genetically enhanced turtles — Raphael, Leonardo, Donatello, and Michelangelo — the series followed their adventures as they cleaned up the streets of New York City by fending off any and all evildoers. It should come as no surprise that these characters and their stories took off, hence why the "TMNT" brand is now a globally-known entertainment powerhouse that has crossed over into all kinds of media.
Since their creation, Master Splinter's four adopted turtle sons have appeared in everything from video games to cartoons. At the same time, many likely recognize them for their multiple outings at the movies — the first of which being the widely-beloved "Teenage Mutant Ninja Turtles" from director Steve Barron, which premiered in 1990. In the decades since, a handful of different "TMNT" continuities have graced the big screen, telling tales packed with action, suspense, and pizza in a range of mediums. For the next incarnation, the turtles will appear at the cinema in animated form.
Given the film's recently announced title, animation is undoubtedly the best way to go. Suffice to say, things are about to get chaotic.
Get ready for Teenage Mutant Ninja Turtles: Mutant Mayhem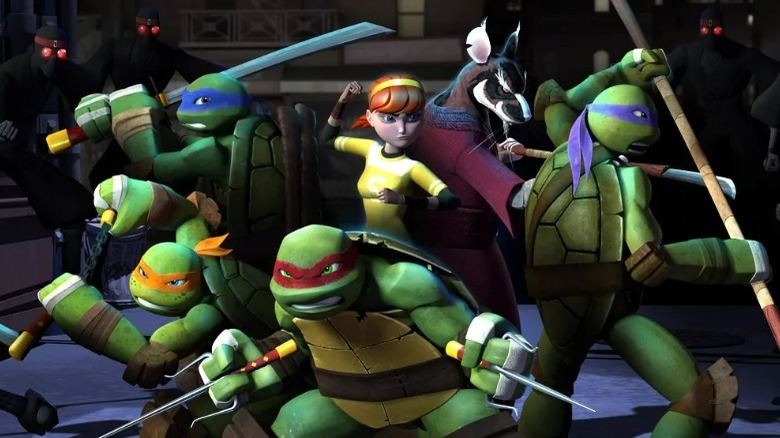 Nickelodeon
As revealed by Bloody Disgusting, the next silver screen "Teenage Mutant Ninja Turtles" project is about to get wild. Titled "Teenage Mutant Ninja Turtles: Mutant Mayhem," the film will debut on August 4, 2023, courtesy of director Jeff Rowe of "The Mitchells vs. the Machines" fame, writer Brendan O'Brien, and producers Seth Rogen (yes, the Seth Rogen), Evan Goldberg, and James Weaver. As the title implies, the movie will likely be an off-the-rails "TMNT" thrill ride full of quips and formidable foes galore, but that's just speculation since the details of the story remain under wraps.
Although, we do know that, "Mutant Mayhem" will close in on what it really means to be a teenager. Seth Rogen touched on this element of the story in an interview with Collider, saying, "As someone who loves teenage movies, and who's made a lot of teenage movies, and who literally got their start in their entire profession by writing a teenage movie, the idea of kind of honing in on that element was really exciting to us." Rogen adds that he's a lifelong fan of the franchise, so while he wants to explore the teenage aspect of the film, don't expect it to drown out the other hallmarks of "TMNT."
With nothing more than some vague details and a title to work with, so begins the speculation on what "Teenage Mutant Ninja Turtles: Mutant Mayhem" will have in store. Hopefully, more information will pop up in the coming months.