Quentin Tarantino Has Strong Feelings About Top Gun: Maverick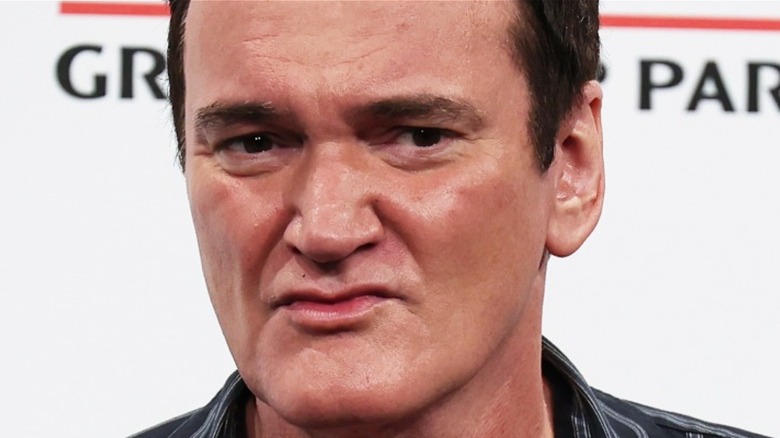 Ernesto Ruscio/Getty Images
"Top Gun: Maverick," the long-awaited sequel to the 1986 film "Top Gun," has been in theaters for several weeks and has shattered box office milestones for Paramount. The acclaimed new movie stars Tom Cruise once more as Lt. Pete "Maverick" Mitchell and Val Kilmer as Lt. Tom "Iceman" Kazansky. The film had its first public screening at CinemaCon, and a buzz of praise and positive reviews immediately followed (via Variety). Filming the movie was nothing short of a challenge for the creative minds behind it. In an interview with Empire, "Top Gun: Maverick" director Joseph Kosinski admitted that "Out of a 12- or 14-hour day, you might get 30 seconds of good footage."
Despite the tedious filming process, the efforts of the cast and crew responsible for "Top Gun: Maverick" have paid off tenfold now that it's out for the world to see. Their dedication to the film's legacy has gone far from unnoticed by fellow big names in Hollywood. Quentin Tarantino, director of the 1992 film "Reservoir Dogs" and the 2012 film "Django Unchained," among others, has even taken the time to share his feelings regarding "Top Gun: Maverick."
Tarantino praised Joseph Kosinski and Tom Cruise for their work on the film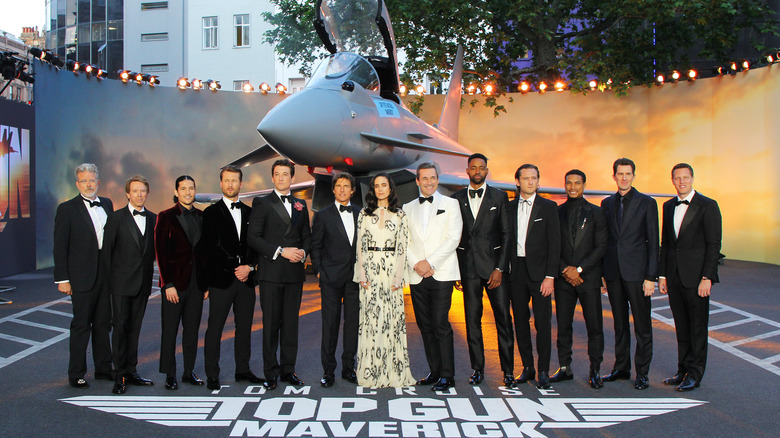 Lia Toby/Getty Images
In an interview with The Hollywood Reporter, Quentin Tarantino shared some strong feelings about "Top Gun: Maverick" when he said, "I f***ing love Top Gun: Maverick. I thought it was fantastic." Tarantino went on to explain how he thought he might never see another movie like "Top Gun: Maverick" again and continued to praise director Joseph Kosinski and Tom Cruise for their good work. "The respect and the love of Tony was in every frame," he said. "It was almost in every decision. It was consciously right there, but in this really cool way that was really respectful. And I think it was in every decision Tom [Cruise] made on the film. It's the closest we're ever going get to seeing one more Tony Scott movie, and it was a f***ing terrific one."
Tarantino was referring to the late Tony Scott, who directed the original "Top Gun" film that came out in 1986. Considering the popularity of the original, Kosinski had a daunting task in front of him with "Top Gun: Maverick." The success of "Top Gun: Maverick" has made it the highest-grossing film of Cruise's career, bringing in around $1.3 billion at the box office. By now, it seems as if there isn't even one downside to "Top Gun: Maverick" as it continues to impress both critics and audiences alike, including those who are a part of the filmmaking community.