Bumblebee Movie Logo Is Totally '80s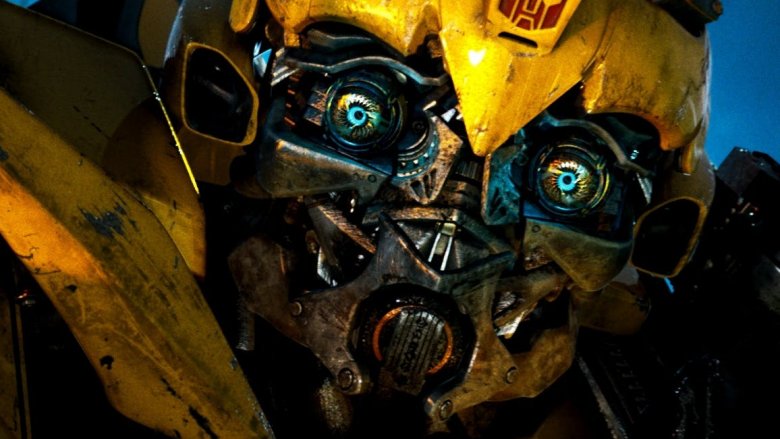 The Transformers film franchise has always focused on high-tech, out-of-this-world (literally) machinery, but for its next installment, the forthcoming Bumblebee solo movie, the series is going completely retro. 
While the Bumblebee cast and crew celebrated completing filming at the wrap party this weekend, attendees got to behold the film's logo in all its '80s-inspired glory. The Transformers fan site TFW2005 got its hands on the logo as well as the title card, and posted photos of both to Twitter. 
As seen below, the Bumblebee film logo showcases the titular Autobot's head facing forward, positioned to the left of the text that reads, "Bumblebee: The Movie." Both are displayed in a pale yellow and red color combination, and have received a throwback makeover, as Bumblebee himself is now more representative of an old-school Volkswagen Beetle rather than a modern Chevy Camaro depicted in the Michael Bay-produced movies. 
Given that the new film takes place in the decade of big hair and big dreams, it's understandable that everything related to it will have a vintage aesthetic. Still, the design isn't so drastically different that it doesn't fit in with the rest of the Transformers universe; it simply has a few retro touches infused within it. 
Check it out at the bottom of this article. 
Pitch Perfect star Hailee Steinfeld leads Bumblebee as Charlie, a tomboy who spends her time off from school working as a mechanic. It's set in 1987, specifically, when Bumblebee crash-lands into a junkyard in the middle of a small Californian beach town. The lovable Autobot soon ventures off and befriends Charlie, who is caught between adolescence and adulthood and is struggling to find her place in the world. And when Charlie sparks Bumblebee back to his former glory in the auto shop where she works, she quickly learns that he is so much more than an ordinary VW bug, and can be a major part of her coming of age. 
Directed by Kubo and the Two Strings helmer Travis Knight, who works from a script penned by Shut In scribe Christina Hodson, Bumblebee also features Pamela Adlon as Charlie's mother and John Cena as Burns, an agent of Sector 7. Jorge Lendeborg Jr., Jason Drucker, Abby Quinn, Gracie Dzienny, Ricardo Hoyos, Kenneth Choi, Stephen Schneider, and John Ortiz round out the cast. Peter Cullen is confirmed to voice Optimus Prime for the film as well.
Bumblebee, the first entry into Paramount's planned Transformers spinoffs franchise, will race into theaters on December 21, 2018.