All The Classic DC Villains You Missed In Netflix's Sandman Season 1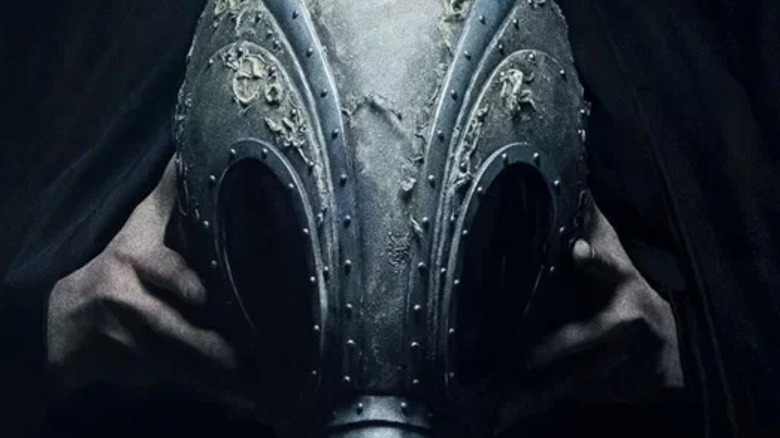 Netflix
Contains spoilers for "Sandman" Season 1
For audiences who've never heard of "Sandman" before, it's not the typical comic book adventure you'd expect from Warner Bros. and DC Comics. In fact, it's something much bigger. Morpheus (Tom Sturridge) isn't a costumed crusader, he's a metaphysical being who rules the world of dreams and nightmares that everyone visits when they go to sleep. It's based on the comics of the same name by critically acclaimed author Neil Gaiman, who penned the original series from 1989 to 1996 (via New York Times).
It's frequently heralded as one of the greatest comic books of all time (via NPR) because of how it uses the medium to tell a gorgeously cosmic story that travels between dreams, the waking world, alternate realities, and even hell itself. There have been numerous failed attempts to deliver a live-action adaptation of Gaiman's masterpiece over the years, including "The Sandman" movie that never happened. Luckily, Netflix and Warner Bros. finally found an inventive way to transmogrify this story from a comic book panel to the small screen.
Although the original comics are linked to the wider DC universe, Gaiman's fantastical stories usually keep to themselves. However, the 2022 Netflix series features some classic DC villains that you might have missed.
John Dee (aka Doctor Destiny)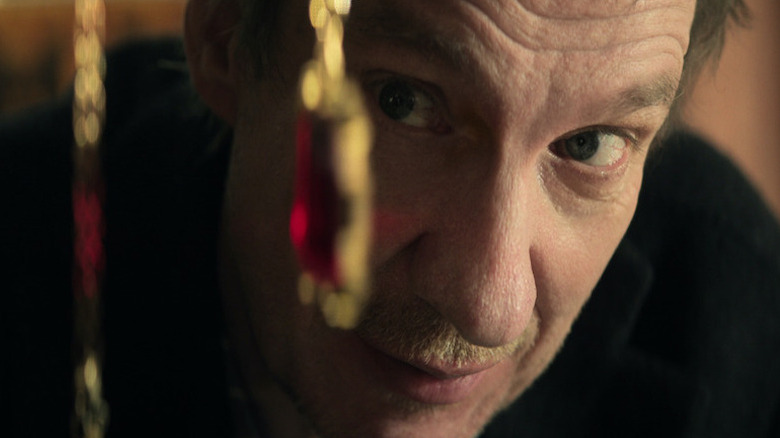 Liam Daniel/Netflix
Yes, including John Dee (David Thewlis) is cheating a little bit because he's a primary villain in "Sandman" TV series. However, he's been around DC comics for decades, and some fans will know him better as Doctor Destiny. He first shows up in 1961's "Justice League of America" #5, where he attacks the team by masquerading as Green Lantern — before using an anti-gravity machine to escape. But the villain's later appearances involve the Materioptikon, also known as the Dreamstone, using it to reshape reality how he sees fit. The unfortunate side-effect of this is that Destiny becomes emaciated due to his addiction to the Dreamstone.
While John Dee has a skeletal appearance in the "Sandman" comics thanks to the years he spent using the Materioptikon, actor David Thewlis just delivers an intense performance to signify the villain's curiosity with heartbreak, pain, pleasure, and everything in-between. The live-action series has a little more nuance in creating its own world — which means no elaborate purple costume for Thewlis, or a flashback to any skirmishes with the Justice League. But realistically this also ensures that the series isn't stepping on DC's toes when it comes to iconic characters and franchises.
Jed Walker's dream base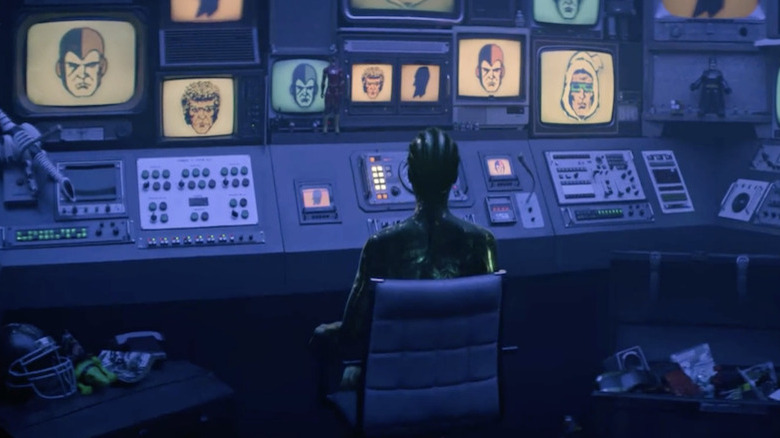 Netflix
Most of the classic DC villains you missed in "The Sandman" Season 1 actually pop up in Jed Walker's (Eddie Karanja) dream in Episode 8. A dream from Morpheus' realm, Galt (Andi Osho), has created a fictional world for Jed to escape to when the abuse from his foster father gets to be too much. This rosy, lighter reality has Jed reimagine himself as a superhero in a yellow-and-red costume called The Sandman, who operates out of a high-tech basement. This is based on the 1974 version of the titular character, who actually shows up in Jed's dreams in "Sandman" #11 — but the show streamlines this by having Jed in his own costume.
When Morpheus steps into the dream, the young boy's base is filled with screens that display a variety of cartoon designs of classic DC villains like an unmasked Psycho Pirate, Captain Cold, and even Pied Piper. Jed himself namedrops the likes of Johnny Sorrow, the Fantom of the Fair, and Doctor Death. These are all characters who appeared in the gold and silver ages of comic books — which stretches from the 1940s all the way up to the end of the 1960s. Jed's classic vision of a stereotypical superhero lends itself to homaging several villains of a similar era, and it's a fun set of references to the wider DC universe that "The Sandman" is tied to.
If you or someone you know may be the victim of child abuse, please contact the Childhelp National Child Abuse Hotline at 1-800-4-A-Child (1-800-422-4453) or contact their live chat services.