Aquaman And The Lost Kingdom Reportedly Swaps Batmen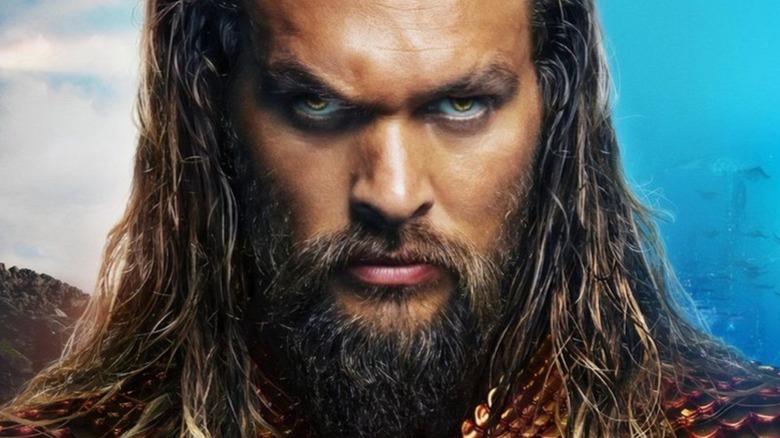 Warner Bros./DC Entertainment
Ah, the DCEU. An uncomplicated, well-thought-out franchise of films that has never disappointed. Moving on. The news coming from Warner Bros. regarding their DC Entertainment projects and HBO Max has been one bombshell after another, with the "Batgirl" shelving easily one of the most shocking movie news moments of the year. No one knows what is going on with "The Flash," and it looks like projects planned to go straight to HBO Max are also in major trouble.
Now we're getting news on the "Aquaman and the Lost Kingdom" front, a film set to hit theaters on March 17, 2023. Don't worry; as far as we know, this film is still happening, but it's undergoing the "we need to change that stat" treatment. And no, this particular announcement has nothing to do with Amber Heard. This is all about Batman and his role in the second "Aquaman" movie. It looks like Warner Bros. has done a little bit of a shuffle.
Ben Affleck seems to be replacing Michael Keaton in Aquaman 2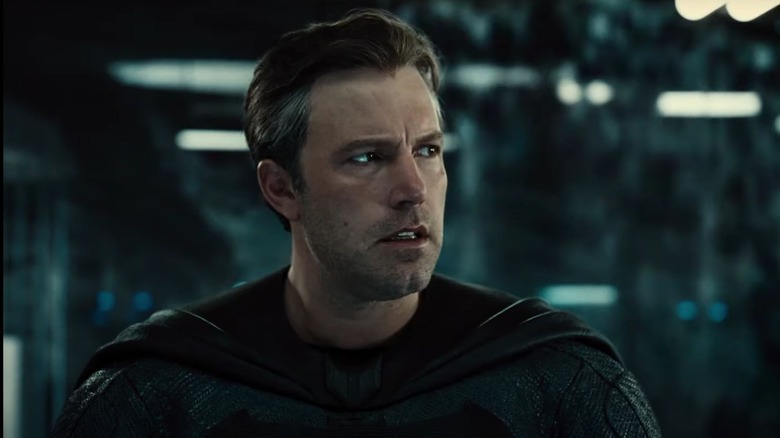 Warner Bros./DC Entertainment
According to Variety, Michael Keaton appears in the first cut of "Aquaman and the Lost Kingdom," which test audiences did not take to. The outlet cites multiple sources who claimed the audience was confused about how Keaton's Batman could appear in Arthur Curry's (Jason Momoa) universe, given that we know Ben Affleck as Batman in that timeline.
With Affleck's appearance in "Aquaman and the Lost Kingdom" revealed last week by Momoa, it suggests the "Justice League" star will replace Keaton as Batman in the film. Fans seem to be excited about Affleck reprising his role, which will help rectify the confusion the initial test audience had with Keaton's appearance. There is no confirmation from Warner Bros. or DC Entertainment that Keaton is officially out of the second "Aquaman" film, but it's safe to assume at this point. With "Batgirl" shelved indefinitely and Keaton (likely) getting the boot from "Aquaman and the lost Kingdom," it's not looking good for our 1989 hero in the DCEU. But honestly, that's probably in his best interests because what is going on over there?