Critics Reveal Early Reactions To Justice League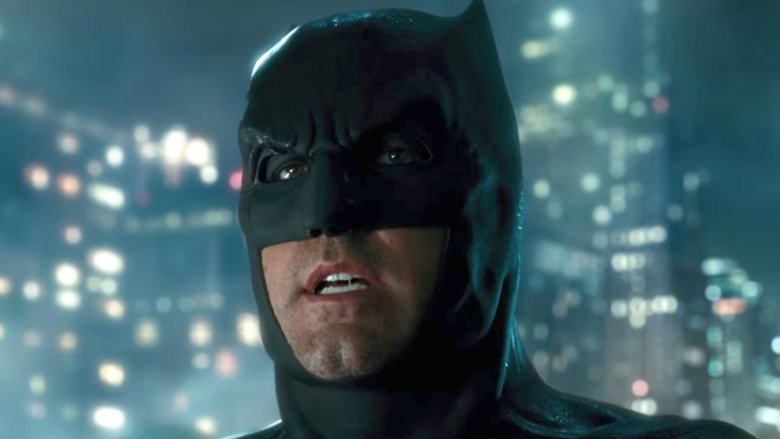 Official reviews for Justice League will remain top secret until next week, but Warner Bros. is cool with critics talking on Twitter.
The ensemble flick is a pivotal movie for the DCEU, and hopes are high that it can right the many of wrongs of last year's Batman v Superman: Dawn of Justice and Suicide Squad. Patty Jenkins is widely credited for putting the DC movie universe on the right track with this year's critically acclaimed blockbuster Wonder Woman, and the success of that flick prompted the braintrust at DC to rework Justice League to be more "hopeful." 
However, director Zack Snyder (who also directed Batman v Superman) stepped away mid-production after a family tragedy, prompting The Avengers director Joss Whedon to handle reshoots. 
But critics are relatively pleased with Justice League, although they say it's more like a step in the right direction than a masterpiece. 
Erik Davis of Fandango said the movie is better than Batman v Superman and Suicide Squad. "It's lean, mean, and packed with superhero action," he said. "I think it has one of the best action sequences ever in a DCEU movie."
Germain Lussier from Gizmodo was a little less impressed. "It's okay," he said. "Narratively it's a mess, the stakes don't work, and the villain isn't great. However, the heroes are great, it's funny, and there's some surprisingly effective character work. I didn't love it, but there are enough good pieces to excite me for the future."
Conner Schwerdtfeger of CinemaBlend had similar thoughts. "Justice League is clunky and uneven as hell, but it also gets the characters right and has a lot of fun along the way," he said. "It's a very small but very vital step forward."
Meanwhile, Jenna Busch of LegionOfLeia.com said she "had a blast" watching it despite "a ton" of things she would change. "I got to see the team together and I had fun watching it. Ezra Miller steals the movie."
Judge for yourself when the movie hits theaters on Nov. 17.