How To Watch Elvis At Home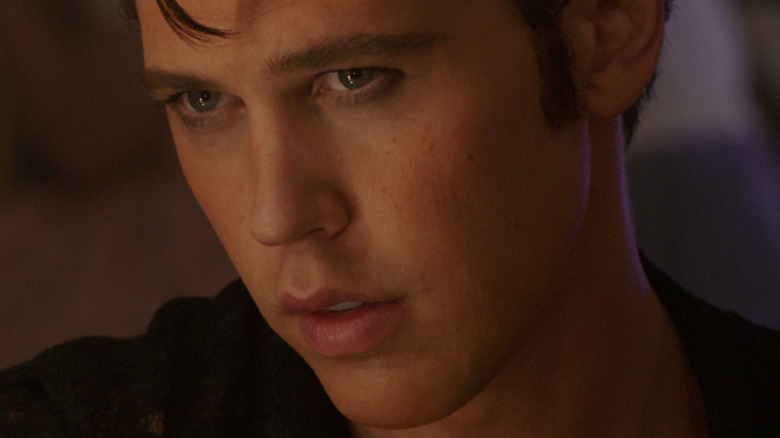 Warner Bros. Pictures
There are times in life when we just want to have a little less conversation and watch a movie. That can be an action movie about butt kickers who go looking for trouble in the right place and stare their opponents right in the face. When we want scares, though, a possession-themed horror movie about the Devil in disguise hits the spot. Of course, fans of rock 'n' roll music might lean toward musical biopics that chronicle the stories of their favorite artists. If the latter applies to you, Baz Luhrmann's "Elvis" will be right up your street.
"Elvis" boasts a star-making turn from Austin Butler as the legendary rocker Elvis Presley. The story details his rise to superstardom and meteoric success, but the dream isn't all that it's cracked up to be, either. The singer has a complicated relationship with his manager, Colonel Tom Parker (Tom Hanks), who's seemingly only interested in exploiting his client. On top of that, the King of Rock 'n' Roll struggles with drug problems that stem from his personal troubles.
It goes without saying that "Elvis" isn't the most feel-good film of the year so far, but it was well received by viewers, as evidenced by its 94% fresh audience score on Rotten Tomatoes. But if you missed the movie in theaters, you might be pleased to know that it will be available to watch at home in the very near future.
Elvis is coming to PVOD in August, but its HBO Max release date remains unknown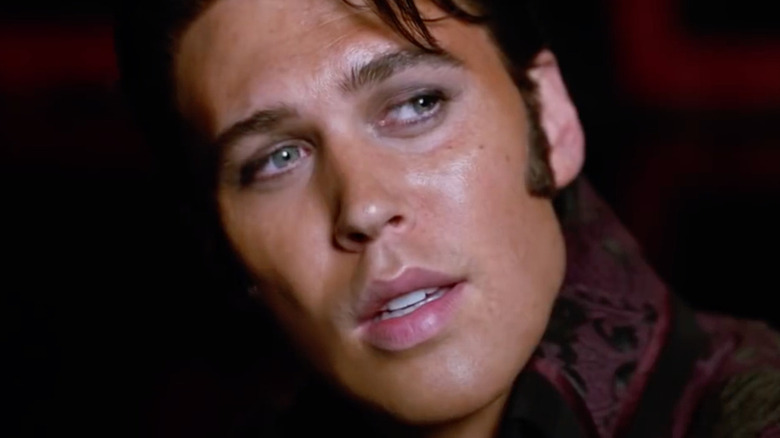 Warner Bros. Pictures
"Elvis" ranks among the best Baz Luhrmann movies, but that might not mean much as the director never makes bad movies. However, potential viewers who want to figure out where it belongs in the filmmaker's oeuvre will be able to decide on Tuesday, August 9, when it arrives on PVOD (per Indiewire).
The Warner Bros. Discovery release will cost $19.99 to rent for 48 hours and $24.99 to purchase on PVOD platforms. Unfortunately, "Elvis" will not be available to stream on HBO Max on the same date, according to Indiewire's sources. The future of the streaming service is up in the air at the moment following the cancelation of "Batgirl" and "Scoob!: Holiday Haunt." In addition to highly anticipated titles being culled, some streaming-exclusive movies quietly vanished from HBO Max in recent weeks. It remains to be seen if "Elvis" will be a casualty of the changes.
Still, it might not be all doom and gloom for "Elvis" on HBO Max. Per Indiewire, Luhrmann believes that the film will be available to watch on the streamer come the fall season. That being said, the studio has yet to confirm the validity of the director's statement at the time of this writing.