How Real Is Nathan Fielder's The Rehearsal?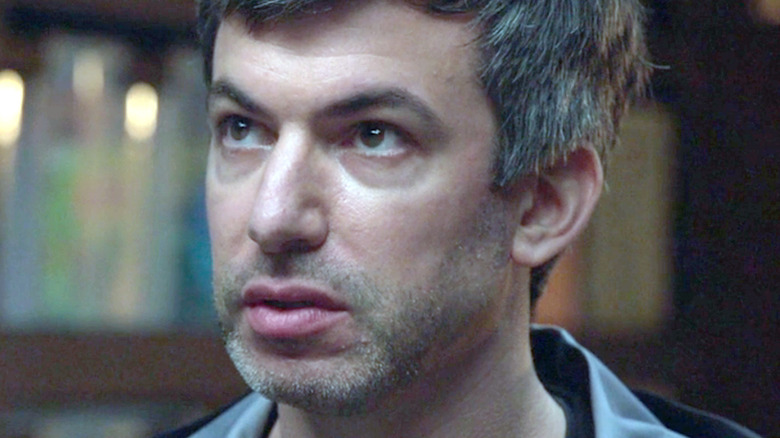 HBO
HBO's docu-comedy "The Rehearsal," created by and starring Nathan Fielder, premiered on July 15. The series marks Fielder's return to television following Comedy Central's "Nathan For You," a series that chronicled Fielder "helping" struggling businesses by planning over-the-top and outlandish strategies to garner business. In "The Rehearsal," the aim is still to help people, but on a more personal level. In each episode, Fielder meets with an individual who is struggling with a personal issue and guides them through a rehearsal of the event they wish to practice using detailed reconstructed sets and actors playing the parts of those involved in said event. 
In the first episode, "Orange Juice, No Pulp," Fielder helps a man named Kor who is nervous to admit to his trivia friends that he lied about having a graduate degree. To rehearse the scenario, Fielder and his team reconstruct the bar where Kor and his friends attend trivia nights, down to every last detail, and even hired an actress to play Kor's friend Tricia. The show goes even further in the second episode, "Scion," when Fielder helps Angela, a woman who is unsure if she wants kids or not. In order to help her, Fielder hires a slew of child actors — ranging in age from infant to teenage — who pose as Angelea's child in a sped-up simulation of the years involved in raising a child. 
The concept definitely sounds outrageous — and, if you've seen the episodes, you know that it is. Evidently, one moment in "The Rehearsal" Episode 3 had fans cackling with laughter. Thus, it only makes sense that viewers may be questioning if the show is real or not — are Kor and Tricia real? Are their situations real? Here's what we know.
Tricia has confirmed she and Kor are real people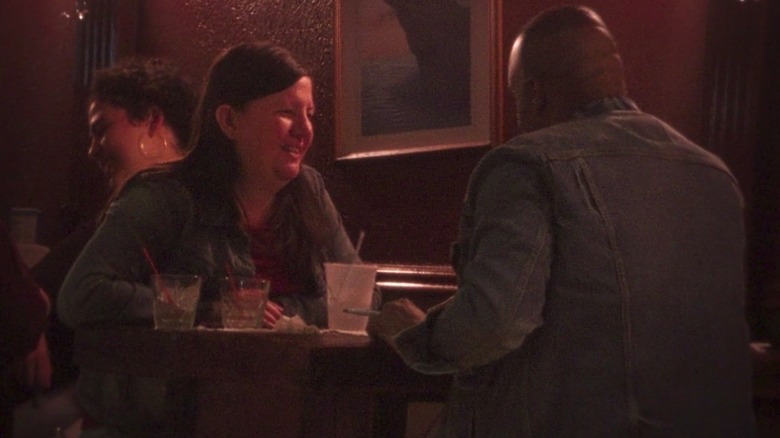 HBO
In "Orange Juice, No Pulp," during the process of rehearsing Kor's confession, Kor tells Fielder that his friend Tricia has a blog called Cheap Chick in the City. Fielder then orchestrates a meeting between Tricia and the actress playing her, Gigi Burgdorf, under the guise of Tricia interviewing Burgdorf (who is posing as a birdwatcher) in order for Burgdorf to get a better sense of the "character" she is playing. Tricia agrees and Burgdorf is able to get the intel she needs to play Tricia in the rehearsals. 
After the episode aired, viewers naturally had to see for themselves if Cheap Chick in the City actually exists — and it does. In response to the comments she was getting from fans of "The Rehearsal," Tricia posted about it on Cheap Chick in the City. Tricia wrote, "I am a real person (as is Kor); I am a trivia player and have been friends with Kor Skeete for years + we continue to play trivia to this day. I think it was very brave of him to share his secret with me." She then added that, while she liked the episode, she couldn't go into detail about it because she signed an NDA (non-disclosure agreement).
Alongside Tricia's outright statement that both she and Kor are real people (and are truly friends), there's also the fact that Tricia's blog existed long before "The Rehearsal" (posts on her blog go back to April of 2018). Thus, clues are pointing to the events of "The Rehearsal" — or at least the first episode — being real.
Robbin was not happy with how he was portrayed in Episode 2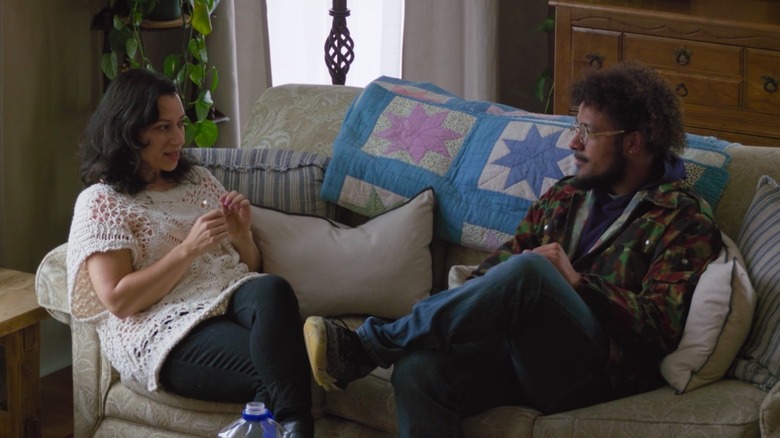 HBO
In the second episode, Angela goes on a date with a man named Robbin Stone and the two bond over their devout Christianity. Further, Robbin tells Angela of his obsession with numbers and the time he crashed his Scion tC at 100 mph. After a few dates, Angela gets Robbin to agree to be her co-parent in the experiment, but he leaves in the middle of his first night, frustrated by how much the robot baby (they can't use a real infant actor overnight) cries.
After "Scion" aired, Stone spoke with Vice and stated that he wasn't happy with how he was represented in the episode. Stone said, "I think they really, like, changed my personality. The portrayal is just completely aimed at making me look bad." Stone then proceeded to elaborate on some of the stories revealed about him in the episode. For example, he gave more details about his car crash, admitting that he was drunk and high while driving. Despite acknowledging this fact, he continued to blame the faulty mechanics of the car for the crash. Further, he defended the comment he made to Fielder in the episode about planning to sleep with Angela despite the fact that she had told him she was waiting until marriage. Still, Stone claimed that Fielder simply made him look bad.
Thus, because Stone is confirming the events we saw on TV, even if he said he was made to look bad, this interview ultimately argues that what we saw was real and that Stone just didn't like how he came across. Notably, a man claiming to be Stone's brother confirmed that what we saw of Stone is accurate. In fact, he hasn't been shy about talking about it on Twitter.