Louis C.K. Secretly Directed A New Movie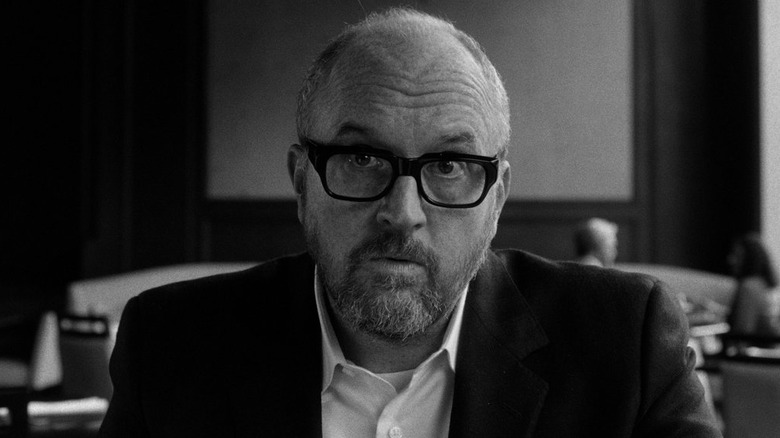 I Love You, Daddy
It may feel like it's been a while since we've seen something new from Louis C.K., but it's not because he hasn't been working.
The Los Angeles Times reports that the multi-talented comedian-writer-director has completed production of a new movie, filmed in complete secrecy, which will screen at the Toronto International Film Festival on Sept. 7.
The film, I Love You, Daddy, stars Chloe Grace Moretz, John Malkovich, Charlie Day, Helen Hunt, Edie Falco, and Rose Byrne, as well as C.K. and his longtime collaborator Pamela Adlon. It was shot entirely in black and white on 35mm film. 
According to the report, I Love You, Daddy is a New York City-based story focused on the relationship between a writer and television producer named Glen Topher, played by C.K., and his daughter China, played by Moretz. It is the director's first feature since 2001's cult favorite Pootie Tang, which was notoriously edited without his involvement amid production conflicts and later all-but-disowned by him. It's also the first film he has released since 2014, when he self-distributed his black and white 1998 feature Tomorrow Night on his website.
C.K. has a tendency to announce completed projects in sudden fashion, having done so recently with his online drama series Horace and Pete. Further details on I Love You, Daddy's wider release will likely be forthcoming as the film nears its premiere. 
C.K. has had great success in expanding out from his work as a stand-up comedian, with his critically-acclaimed FX series Louie having been lauded for its cinematic style and daring narrative innovations. Not all comics have been so fortunate: check out who on our list of these failed TV shows from comedy legends.