Denis Villeneuve Turned Down Offer To Direct Bond 25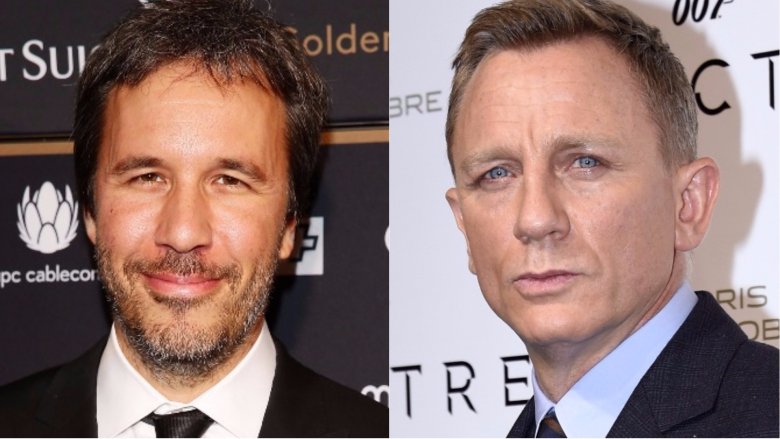 Getty Images
Arrival and Sicario director Denis Villeneuve has revealed he's been approached to head up the next James Bond movie—but he won't be taking the job, according to a lengthy interview the director had with The Playlist.
Villeneuve was configured by commentators as the frontrunner in the hunt for a director, having a run of stylish, self-assured features to his name, with the most recent being the Harrison Ford/Ryan Gosling-starring Blade Runner 2049. But he turned down the plum job offer—and opportunity to send off Daniel Craig's Bond in his last go-around in the role—due to a previous commitment directing another adaptation of Frank Herbert's sci-fi story Dune. 
"Daniel Craig is a very inspiring actor, and I had some contact," Villeneuve said in the interview. "The thing is that I'm busy right now doing Dune. But I will say, to have the privilege to work with him, it would be a dream. I would love to work with Daniel, and a Bond movie for me would be a treat. It's a matter of timing, I guess."
Whether you like Villeneuve as a filmmaker or not (and judging by the commercial response to Blade Runner 2049, plenty of people are unmoved), you have to admire his versatility as a director, making respectable and accomplished movies in a wide variety of genres. 
There was Prisoners, a mystery thriller; Arrival, a realistic and grounded sci-fi story; Enemy, a weird philosophical mediation on identity (and gigantic spiders); Sicario, aka Traffic 2; and now Blade Runner 2049 and Dune, bona fide epic projects in the realm of sci-fi and fantasy. 
So with that track record and versatility, there's every reason to believe Villeneuve could've made a knockout spy movie—perhaps even one that looked as great as Skyfall. But unfortunately, it's not to be.
The Bond series has never been a director-driven franchise, with more emphasis being put on the unique qualities of its lead actors over the last 50+ years. Still, some directors have made an indelible mark on the franchise in its more contemporary entries, be it Martin Campbell with his excellent double-feature of Bond debuts GoldenEye and Casino Royale, or Sam Mendes with his classy Skyfall (and, to a lesser extent, the slightly less classy Spectre.) It would've been interesting to have a director of this sort of known-yet-unpredictable skill in charge—alas, the hunt continues.
The 25th James Bond movie is scheduled for release on November 8, 2019.