DC Fans Shake In Fear As Batgirl's Cancelation Looms Over Other Upcoming Movies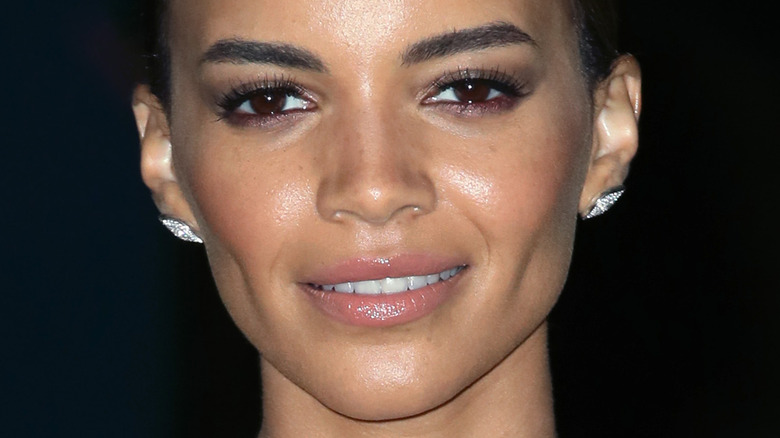 David Livingston/Getty Images
Warner Bros. Discovery sent shockwaves throughout the industry and online sphere yesterday when it was reported that "Batgirl" would be shelved. The decision to scrap the film's release, which starred Leslie Grace in the titular role, was said to be due to a strategic shift in how Warner Bros. Discovery is handling the DC universe and HBO Max. The studio later confirmed this via a statement, making it clear that the decision to cancel the film does not reflect Grace's performance (via The Hollywood Reporter).
Variety reports that the project, directed by "Ms. Marvel" directors Adil El Arbi and Bilall Fallah, was canceled to take advantage of a tax write-down opportunity. To write down the DC project would mean that the studio could not monetize it in any way, shape, or form — hence no HBO Max release. The Hollywood Reporter says the film was pulled from release in part due to how it doesn't carry the spectacle that audiences expect from DC projects, despite having a budget of $80 million.
What does this news mean for the rest of DC's upcoming slate? "Batgirl" was expected to directly reference the events of "The Flash," a film that will introduce audiences to the multiverse and fold Michael Keaton's Batman into the DCEU. Keaton was set to return as Bruce Wayne for "Batgirl" as well. And what about DC's upcoming "Blue Beetle" venture, which was originally intended to hit HBO Max? Taking to the Internet, DC fans have voiced their concerns about the future of the beloved franchise.
DC fans are nervous about the future of the franchise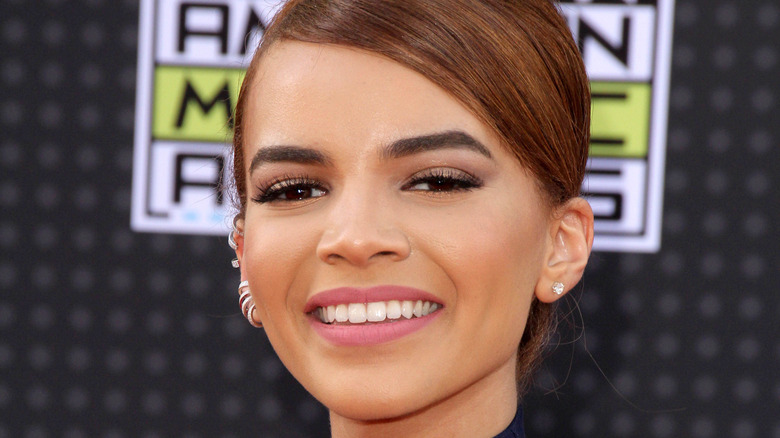 Kathy Hutchins/Shutterstock
Warner Bros. Discovery has an impressive slate of DCEU movies planned, but with the news that "Batgirl" has been shelved, fans can't help but remain anxious about the future. "Rip Black Canary rip Blue Beetle rip Static Shock cus those [films] are definitely not happening anymore," wrote Twitter user @tckrwtkns shortly after the "Batgirl" announcement. User @Browntable_Ent noted how "Blue Beetle" director Angel Manuel Soto has been liking tweets relating to fans rallying for the film's release, but the Xolo Maridueña-led film wrapped production in July, and Deadline says that sources don't expect other films in the DC pipeline to get scrapped since the tax write-down opportunity expires later this month.
That development still hasn't inspired many DC supporters, who believe nothing is safe. "If Batgirl wasn't big and boisterous enough ... I'm more than willing to bet that Black Canary has already been cancelled too," wrote @AnneComics. Seeing as the strategic shift involves HBO Max's slate, many DC fans also expressed concerns regarding the future of "Peacemaker." However, showrunner James Gunn confirmed via Twitter that the second season was fine and that fans should "calm down."
Concern for DC movies spread to DC shows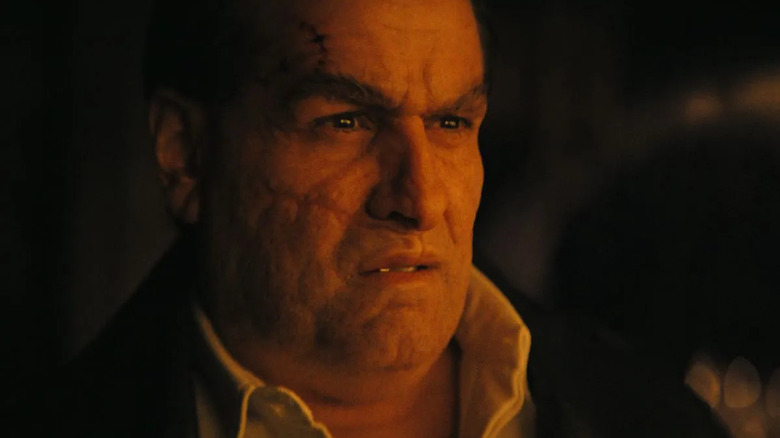 Warner Bros.
The nerves of DC fans did not settle in the hours after the news broke. Twitter user @dailycasscain implied that their faith in the franchise is dissipating, saying, "I'm just in disbelief. ... Now I'm absolutely terrified for Blue Beetle, Black Canary, Zatanna, and anything beyond with DC." Concern spread to other upcoming HBO Max projects centered around Matt Reeve's "The Batman" universe, which includes a series headlining Colin Farrell's Penguin. "If they cancel the Penguin I'll flame," @thundacloudz tweeted. "If they cancel the penguin spin off what will I even do with myself," another concerned fan wrote.
Some speculated on Twitter that the Reeves universe should be safe, but when a $90 million finished movie gets canned, no one should feel secure. For now, it looks like other projects, like "Shazam! Fury of the Gods" and "Aquaman and the Lost Kingdom," are safe. Then again, a rival studio executive revealed to Deadline's Justin Kroll that "this is some unprecedented s*** right here."