Big Hero 6: The Series To Premiere With Baymax Returns TV Movie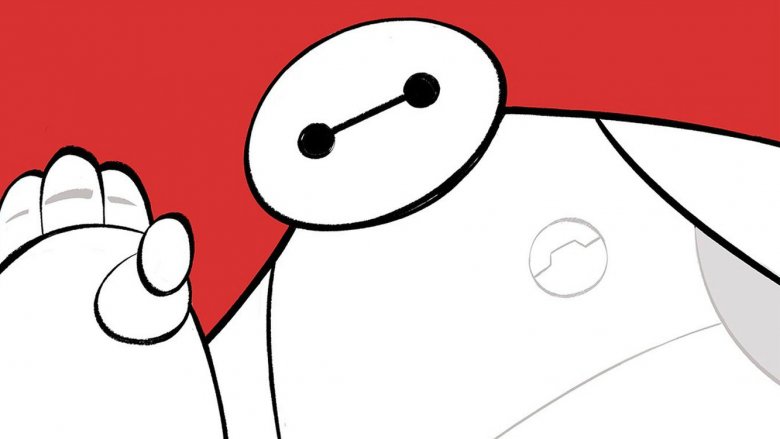 Disney XD
Big Hero 6 is coming to TV in a big way.
Hiro (voiced by Ryan Potter), Baymax (Scott Adsit), and the rest of the gang are getting animated for Big Hero 6: The Series, coming to Disney XD this month with "Baymax Returns," a one-hour primetime movie.
Set in the fictional city of San Fransokyo, the series takes place after the events of Disney's Oscar-winning 2014 flick. Baymax Returns explores the moment when Hiro believes that his lovable robot pal is lost in the portal forever and finds the computer chip that his brother Tadashi used to create Baymax. During the first season, Hiro will face more than the looming threat of tech-savvy villains; he's also a new student at the ultra-competitive San Fransokyo Institute of Technology. 
The series brings back most of the voice cast from the movie, including Potter and Adsit as Hiro and Baymax, along with Maya Rudolph as Aunt Cass, Jamie Chung as Go Go, Alan Tudyk as Alistair Krei, Genesis Rodriguez as Honey Lemon, and David Shaughnessy as Heathcliff. Brooks Wheelan will voice Fred, Andy Richter will voice Globby, and Marvel legend Stan Lee is back as Fred's dad.
"Baymax Returns" will air simultaneously on Disney XD and the Disney Channel at 8PM EST on Nov. 20, and stream on the DisneyNOW app and Disney XD VOD. Immediately after that, DisneyNOW and Disney XD VOD will debut two full-length preview episodes.
Although the show hasn't aired yet, IGN reports Disney already renewed Big Hero 6: The Series for season 2.