Stranger Things Season 5 Just Hit An Important Milestone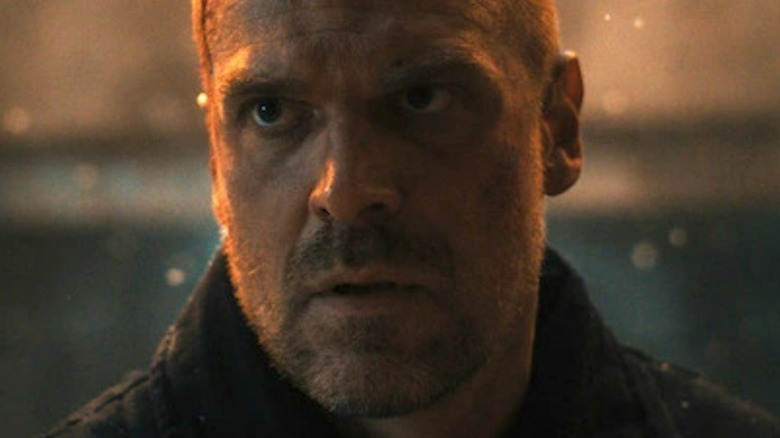 Netflix
Netflix has released several solid original projects over the years, ranging from the Marvel Comics-based "Daredevil" to the supernatural "Chilling Adventures of Sabrina." However, not a single one comes close to the level of success and popularity of "Stranger Things," which kicked off its reign atop the streamer's programming list back in 2016. Armed with a fascinating story, a cast of established actors mixed with a bunch of aspiring Hollywood stars, and a clear reverence for United States culture in the 1980s, it has something for everyone, hence why it caught on in no time.
Following the July 2016 arrival of "Stranger Things" Season 1, fan outcry for a second season was incredibly loud. Thankfully, the show's creators, Matt and Ross Duffer, as well as the higher-ups at Netflix, were more than happy to provide. Season 2 hit streaming in October of 2017 and only seemed to further bolster fan interest. Thus, Season 3 followed suit in July 2019, with Season 4 in the cards. Though the COVID-19 pandemic made viewers wait a little longer to see where the story would go, they finally got the next batch of episodes in 2022. The first seven installments arrived in March, with the last two debuting in July.
Like the three that came before it, the fourth season of "Stranger Things" captivated the entire pop culture world and had folks begging for more in no time. Luckily, Season 5 is on the way, and it just hit a hugely important milestone.
The writers of Stranger Things have commenced work on Season 5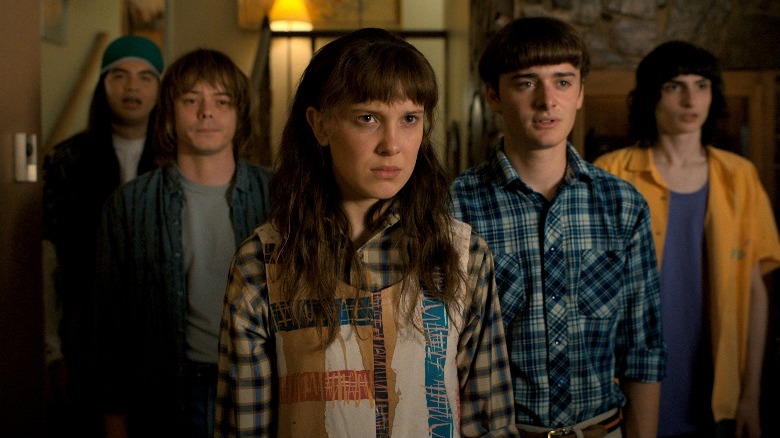 Netflix
On August 2, 2022 — just over a month since the last two episodes of "Stranger Things" Season 4 first graced the small screen — the official Twitter page for the "Stranger Things" writers' room provided fans with an exciting Season 5 update. The team has officially gotten together to start work on the highly-anticipated set of episodes in a tweet that reads "Day 1," accompanied by a whiteboard that's entirely empty aside from the show's logo. Suffice to say, they likely have a lot of work to do in the coming months.
In easily its most shocking season finale to date, "Stranger Things" Season 4 saw the worst possible outcome occur for our heroes. Despite the defeat of the horror icon-inspired Vecna (Jamie Campbell Bower), Eleven (Millie Bobby Brown) and her companions couldn't prevent him from executing his master plan. The Upside-Down and all that comes with it has spilled into Hawkins, Indiana, meaning that the protagonists will more than have their work cut out for them as they try to eliminate evil one last time in the fifth and final season.
With a cliffhanger like that, "Stranger Things" Season 5 can't come soon enough. It's great to know that the minds behind it are already hard at work putting it together.