Full House Fans All Agree That This Tanner Family Member Deserved Better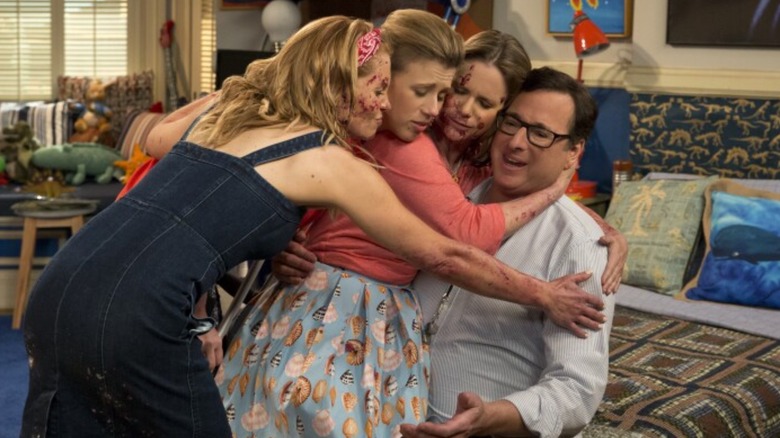 Mike Yarish/Netflix
One of the greatest appeals of the beloved sitcom "Full House" (and its sequel series "Fuller House") was watching each member of the Tanner family grow and change as the years went on. Throughout the series' eight seasons on the air, we watched as D.J. (Candace Cameron), Stephanie (Jodie Sweetin), and Michelle (Mary-Kate and Ashley Olsen) Tanner all went through their own coming-of-age stories — complete with plenty of hurdles along the way.
Although the series finale of "Full House" saw all three girls getting some form of a happy ending, the sequel series made it abundantly clear that their struggles continued all the way into adulthood. Indeed, "Fuller House" saw D.J. tragically losing her husband and being forced to move back in with her father, Danny (Bob Saget), in order to raise her three children. As much as audiences may want the Tanner family to end up living a perfect, happy life, the show makes it clear that this is hardly ever the case — and indeed, there is one particular character who fans agree deserved so much more than what the show had to offer them.
Fans are outraged with how Danny Tanner's story ended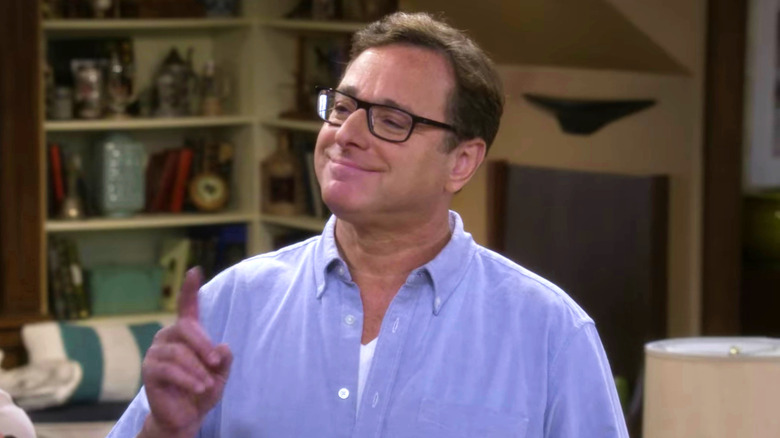 Netflix
Fans on Reddit have made it abundantly clear that they believe patriarch Danny Tanner deserved so much more during his time on both "Full House" and "Fuller House." "'Full House' did my man Danny dirty," wrote u/Kindly_Mobile_3234. "If it wasn't bad enough that his wife died, he ends up alone." Indeed, "Full House" starts with Danny's wife dying, and later we watch his most significant love interest in the entire show, Vicky Larson (Gail Edwards), break off their engagement so that she can pursue her career. "They really did the character a disservice by making his life such a volatile mess. I feel as though he deserved more of a happily ever after," agreed u/anongirl55.
Other fans chimed in throughout the thread to assert their annoyance with the series for treating Danny so poorly. Perhaps the most egregious example of this comes in Season 3 of "Fuller House," when it's revealed that Danny and his new wife Teri (Eva LaRue) have divorced, leaving him single once again for entirely no reason. This storyline is not resolved by the series' conclusion, and in the ending of "Fuller House," Danny Tanner is just as alone as he was when "Full House" began. This disappointing treatment of Danny is especially tragic after the shocking death of Bob Saget in 2022, which all but confirms that Danny Tanner will never get a happy ending.
Danny Tanner's only goal throughout "Full House" was to make life as good as possible for his family, and in the end, the show rewards him for this unconditional love by making him a single widower — as such, it's no wonder that fans are so upset with how his story ended.