Young Sheldon Fans Don't Hold Back On Pastor Rob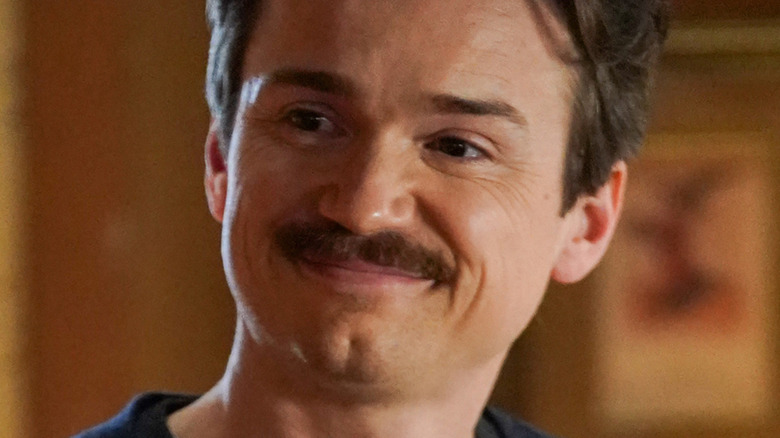 Sonja Flemming/CBS
Since "Young Sheldon" is a prequel to "The Big Bang Theory," certain aspects of its central cast of characters were already established prior to the start of its story. Of course, given that "Young Sheldon" takes place well in the past of "Big Bang Theory," its world is nevertheless filled out by characters and character dynamics entirely new to viewers, unencumbered by existing canon.
For instance, Jason Alexander — who came in third on Looper's list of every "Young Sheldon" guest star ranked — portrays Gene Lundy, a theater instructor at Sheldon Cooper (Iain Armitage)'s high school. Since Gene is a new to Sheldon's story, the way he and Sheldon interact mark one of many instances in which the show's premise allows it to explore new dimensions of its central character. "Young Sheldon" fans also love Meemaw, Mandy, and Georgie, portrayed by Annie Potts, Emily Osment, and Montana Jordan respectively. Whereas Meemaw and Georgie are familiar to "Big Bang Theory" viewers, their scenes with Mandy specifically are new territory for the franchise.
One significant Season 5 addition to "Young Sheldon" is Pastor Rob (Dan Byrd), who notably shares a moment with Sheldon's mom Mary (Zoe Perry) in a scene "Young Sheldon" fans think went too far. In fact, viewers are not too hot on Pastor Rob overall, as evidenced by a thread online full of disdain for his character.
No one likes Pastor Rob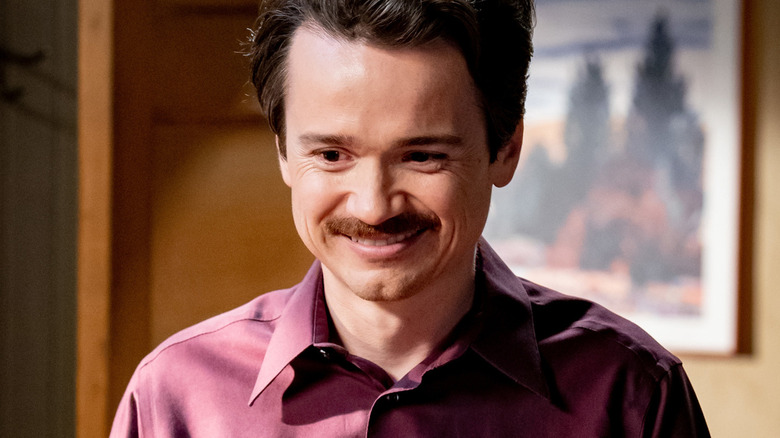 Robert Voets/CBS
One user started a thread on the "Young Sheldon" subreddit asking commenters to share their opinions on Pastor Rob, describing their feelings about this character as decidedly mixed. Whereas the original poster feels conflicted about Pastor Rob, however, the majority of commenters are outright opposed to his character.
For instance, user yoopergirl73, described Pastor Rob as creepy, in a straightforward, one-word response. This is the most-upvoted comment in the thread, suggesting that a number of other users feel this way about his character too. Meanwhile, user Tennis121897 replied, "Scum. He doesn't know how to keep his yap shut. I bet he yaps with the old smoking Secretary," referring to his secretary Peg (Nancy Linehan Charles).
Unfortunately for viewers put off by Pastor Rob, "Young Sheldon" co-creator Steve Molaro described Pastor Rob's budding affair with Shedlon's mother Mary to TVLine as an important plot point that the series will develop as it progresses. "It's a bit of a soap opera that we enjoy telling," he said, "and it will continue as we move forward."
Every fan describing Pastor Rob as a creep, then, may well find plenty more ammo for their opinion in upcoming "Young Sheldon" episodes.