The Price Is Right Moment Drew Carey Will Never Forget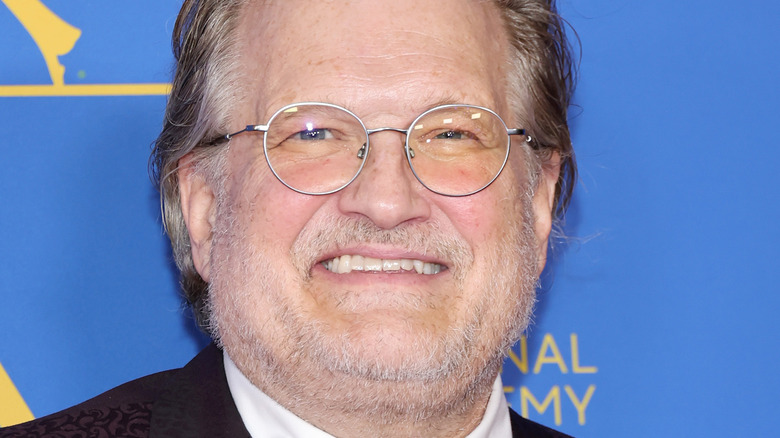 Amy Sussman/Getty Images
It's not surprising that history's longest-running game show "The Price is Right" would have tons of memorable moments. The popular series, where lucky audience members play guessing games to win big prizes, debuted in 1972 (not counting an earlier nine-year run) with host Bob Barker, who stayed for 35 years before retiring in 2007. Comedian Drew Carey, whose self-titled sitcom ended in 2004, took over as host when Barker retired.
You never know what will happen on live TV, and that's certainly true for "The Price is Right." Lots of unexpected moments happen, from bizarre wins, to overexcited guests, to amusing accidents. "This is the second time in 32 years that a model has been smiling at the camera and crashed," Barker told his audience in a 2004 episode. On one occasion, model Manuela accidentally revealed the winning price, forcing the show to give a contestant the prize car. There's also the time one contestant won the Showcase Showdown with an absolutely perfect bid, bringing up questions of cheating. One instance even saw Carey laugh so hysterically he couldn't get his words out.
Fellow daytime host Rachael Ray wanted to celebrate Carey's 15 years on the game show by hearing about some of his favorite moments. "I don't want to call them favorites," Carey responded. "There's just moments that stick with me." He proceeded to tell quite the story of one "Price is Right" winner.
One Price Is Right contestant had a ringer in the audience
During his 2021 appearance on "The Rachael Ray Show," Drew Carey told Rachael Ray about a particularly memorable moment in his 15-year history on the classic game show. While playing the game "One Away," a contestant had to guess the exact price of a white Chevy Tahoe by moving each of the price digits up or down one place. "Everybody always gets a couple wrong and they have to change a couple," Carey said. "This guy got every [number] right the first try, which really doesn't happen ever." When Carey asked how he possibly could have known the answers, the player pointed to his friend in the audience. "He brought a Chevy salesman to the show and he was playing for a Chevy Tahoe," Carey said. "And the salesman knew the exact packages, floor mats, whatever we were offering."
After laughing heartily, Ray asked a question many of us wonder: is that really allowed? "Did he get to keep it? Cause that's a bit of a ringer," she said. Apparently, the producers don't seem to care. In fact, Carey doesn't understand why people don't do it more. "When people are in line, they should be asking like, okay, who knows furniture? Who knows cars? Who knows washing machines, right?" Carey said. "I don't know why people don't organize more in line."
And there you go, folks. Now you know what to do next time you're on "The Price is Right."