Blue Bloods Actress Amy Carlson Opens Up About Her Exit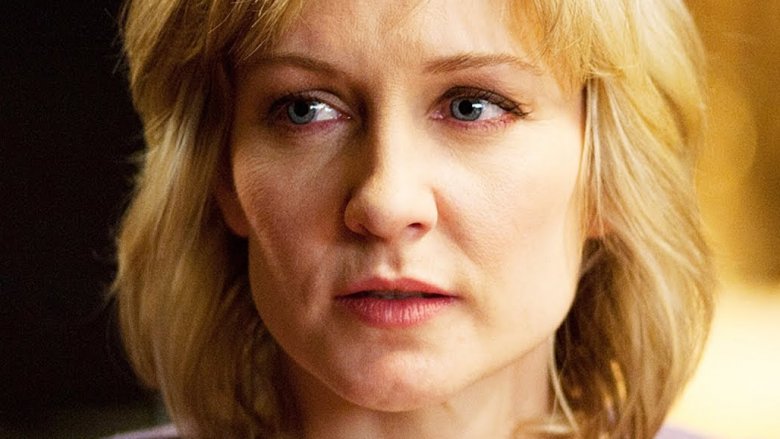 Amy Carlson is finally ready to talk.
Carlson, the Blue Bloods actress whose character Linda Reagan was unceremoniously given the ax earlier this year after appearing in seven seasons of the procedural, recently sat down with Deadline to discuss her abrupt exit from the series and how her character's hasty death sent shockwaves through the show's fandom. 
"I feel badly that she dies the way she dies," Carlson candidly told the outlet. Linda, the ER nurse wife of Donnie Wahlberg's Detective Danny Reagan, was killed in a helicopter crash during the series' season eight premiere, a tragedy that wasn't actually shown on screen. "I did not know they would do that, I was surprised. I wouldn't have done that," she added. To add insult to injury, Carlson also indicated that she wasn't even invited back to Blue Bloods from season seven for the season eight premiere to wrap up Linda's story.
When asked how she would have liked Linda to be written off, Carlson stated that showing her death would have been the best option, especially when it comes to fans and their desire for closure. "It would've been nice for the fans to see her demise, to be a participant in it," she said. "I'm not sure how I would've chosen it but I just know that for the fans to have a way to grieve, to move through it, I think it would've been nice for them. That's just what I hear from them all the time. 'We really want you to come back,' [they say], and I'm like, 'That's impossible.' But they also say, 'We wish we could've mourned the character.'"
Carlson also discussed how she has been processing the massive fan response to Linda's unexpected death. "I was surprised, but I'm also just so honored that all these fans connected so much with that character. It surprised me, but it really touches my heart that they cared so much about Linda and that she meant so much to so many people," said Carlson. "I had no idea, I can't even tell you how many messages a day I get about her and the character. They're so sweet, they all wish me well in my future projects, they're all just super supportive fans of mine, and it's just so lovely."
Despite her sudden departure, Carlson still holds on to fond memories from her time on Blue Bloods. She stated that she most misses working with co-star Wahlberg, and even remarked that he has "been a dream" since she left the show. "He said something really sweet about me on the Andy Cohen Live show the other day... he said something about his tears were for missing me and for loss of working with me as an acting partner. He's just been so generous and sweet," she said. "I could just tear up right now thinking about how sweet he's been. I miss working with Donnie. I miss playing those scenes with him. We had a lot of fun. We put a lot of work into those scenes, and we were both super committed to doing right by those characters."
As for how Carlson will move forward from Blue Bloods, she noted that she wouldn't be opposed to return to film a flashback scene in a future episode, but she hasn't been watching the show as a fan.