This Stranger Things Character Almost Had A Completely Different Death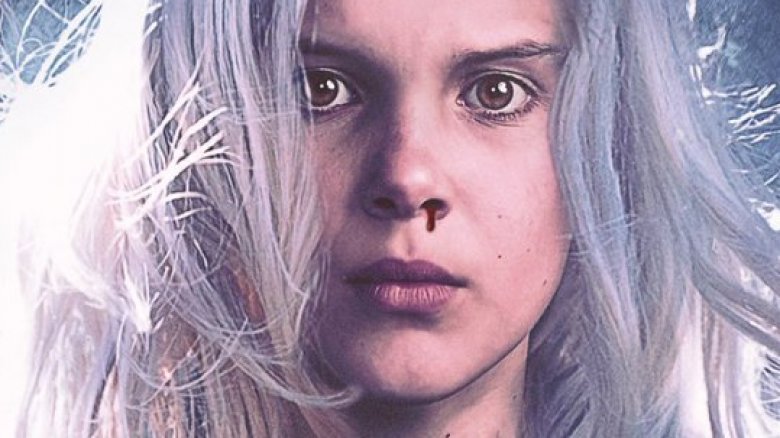 Warning: This article contains spoilers for season two of Stranger Things. 
Watching any character (except for the villains, of course) die on screen isn't easy, but in the case of Sean Astin's well-meaning Bob, the boyfriend of Winona Ryder's Joyce Byers, it was exceptionally hard. And, as it turns out, Bob's death was originally supposed to be much different–but not any easier to stomach. 
On the Stranger Things aftershow Beyond Stranger Things–hosted by writer and actor Jim Rash and featuring interviews with series creators the Duffer Brothers, the show's cast, and director Shawn Levy–it was revealed that Will (Noah Schapp) nearly killed Bob earlier in the season. As described by Entertainment Weekly, an early draft of the script featured a scene where Will, entirely taken over by the Mind Flayer, lashed out and murdered Bob while he gave Will advice on how to face the creepy clown Mr. Blado in his nightmares. 
However, Ross and Matt Duffer enjoyed working with Astin so much that they wanted to keep him alive for a few more episodes, though they knew he would bite the dust at some point in season two. "He was supposed to die in like episode four and we just kept keeping him alive because he was so great and what he added to the show," Ross Duffer explained in a separate interview. "Once we got to [episode] eight, we were like, we either got to do this or not do this. But I think it was important in terms of the stakes of the show. This is not a kids show and there are consequences and people do die. But we are sad to lose him because he really just blew us away." 
Fans saw Bob's demise in the final episode of season two, where he gave in to the demo-dogs that were running rampant throughout the Hawkins Laboratory. Actor Astin previously stated that he didn't mind that his character died, he simply wanted him to have an epic send-off. "The [Duffer] brothers just love that moment in their storytelling process where they can build suspense and they can scare the audience," said Astin. "I was like, 'I don't care if Bob dies, but if I could do something heroic, I would love that. Just anything heroic.' No justice required for Bob."
Though it was heartbreaking to say goodbye to Bob, at least his death was valiant rather than at the hands of a monster-possessed tween.