Stranger Things Season 2 Creators, Star Talks Major Death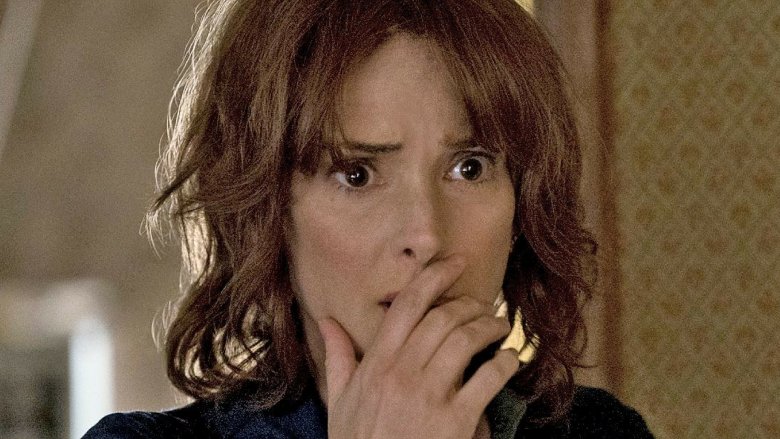 Warning: This article contains spoilers for Stranger Things season two.
Stranger Things ignited viewers' hearts in season two with the introduction of a new love interest for Joyce (Winona Ryder) in the form of Sean Astin's Bob. However, the show then tore away all that happiness by killing off Bob in the finale, making him the hero before having him succumb to the demo-dogs taking over Hawkins lab.
According to co-creator Ross Duffer, the plan was always for Bob to die, although Astin's wonderful performance almost made them reconsider. "He was supposed to die in like episode four and we just kept keeping him alive because he was so great and what he added to the show," Duffer said in a recent interview with Entertainment Weekly.
"Once we got to eight, we were like, we either got to do this or not do this," he continued. "But I think it was important in terms of the stakes of the show. This is not a kids show and there are consequences and people do die. But we are sad to lose him because he really just blew us away." Added Astin, "To me, the thought completed itself. Bob wanted to provide for [Joyce] and so he rescued her and saved her life. It's a satisfying end for me."
Astin seemed upset to depart the show so quickly, although he was happy that his character got such an epic send-off. "The [Duffer] brothers just love that moment in their storytelling process where they can build suspense and they can scare the audience," he said. "I was like, 'I don't care if Bob dies, but if I could do something heroic, I would love that. Just anything heroic.' No justice required for Bob."
If there was one problem that Astin had with his character's death, it was that it wasn't gruesome enough. Astin said they did a slo-mo take that got a standing ovation on set, although the creators determined it was too much to keep in. This put him at odds with Ryder, who was upset that his character was meeting his end and wanted his death to less traumatizing.
"Winona was so upset," he said. "She was so upset! She didn't want my character to die. She was like, 'Can he keep going on?' And they were like, 'No.' When she showed up, she was just so not happy about the death scene and doing the death scene. So when the blood was spurting out, she was like, 'It's too much! It's too much!' I'm like, 'It's not enough! It's not enough!'
Co-creator Matt Duffer offered a little bit of hope to Bob fans, hinting that he has some "ideas" for the character that he would love to "revisit" in some way. If he does find a way to bring Bob back in the fold, Astin seems like he is certainly on board, saying, "I was certainly lobbying for good old Bob to hang around. I didn't just show up to meet these kids and get out of there! I wanted to be part of it."