Vincent D'Onofrio Teases Daredevil Season 3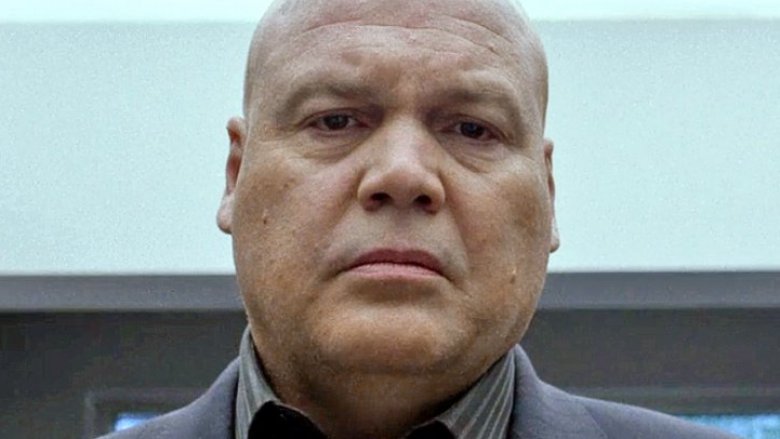 It looks like Marvel and Netflix are making big moves to get the third season of Daredevil off the ground. 
Daredevil star Vincent D'Onofrio, who plays the crime lord Wilson Fisk (better known as Kingpin), took to Twitter to seemingly tease the start of production for season three. The actor indicated that he was on his way to participate in the first table/script read for the new season on Wednesday afternoon. 
"Heading to [the] Marvel stage now. First reading of season [three] of Daredevil... FISK," D'Onofrio shared to his 160,000-plus Twitter followers. He accompanied the tweet with a photo of himself as Fisk, though the snap is quite dark and isn't of the highest quality. 
There hasn't been confirmation as to when filming on the new season of Daredevil will begin, but D'Onofrio's post should be a sign that things are swiftly moving forward behind the scenes.
D'Onofrio's involvement on Daredevil season three was confirmed just a few weeks ago, with the series' executive producer and Marvel TV chief Jeph Loeb commenting on his return, "Vincent is an exceptional actor who returns with the incredible gravitas he brings to Fisk." The upcoming season will feature a new showrunner in Erik Oleson (The Man in the High Castle, Arrow), who will help bring a new intensity to the well-loved show.
Season three of Daredevil doesn't have a release date as of yet, but it's expected to debut on Netflix sometime next year. With D'Onofrio's Twitter tease, we will likely know more in the near future.