We Now Know Whether Swordsman Actor Tony Dalton Would Return To The MCU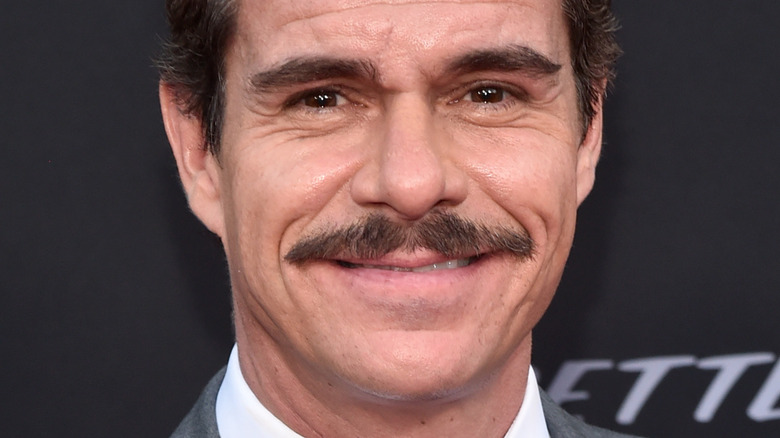 Alberto E. Rodriguez/Getty Images
Tony Dalton's wit and charm is undeniable when looking at his credits. Viewers who watch "Better Call Saul" will find him familiar as Lalo Salamanca, a deceptively charming assassin for the cartel. When Nacho (Michael Mando) first happens upon him, he has a friendly demeanor, seemingly just there to lend a helping hand — but this is only a precursor to the death and devastation that he implements throughout the series. This dichotomy is perhaps why he was a perfect choice to appear as Jacques "Jack" Duquesne in the Disney+ limited series, "Hawkeye."
In the Marvel Comics that inspired the series, the character is better known as the Swordsman, and he is, canonically, the person who taught Clint Barton (Jeremy Renner) his fighting and archery skills. But for those who have seen the "Hawkeye" series, you know that this backstory was heavily altered for the MCU, to eliminate any past connection between the two characters. Still talented with a blade, Jack keeps the audience guessing for all six episodes, with viewers constantly wondering if he'll turn out to be a villain, only for him — in the end — to be a surprisingly nice guy. 
Still, due to the Swordsman's history in the comics — not to mention, his being a pure joy to watch on screen — it is the hope of many viewers that the actor will reprise the role in the MCU somewhere down the line, and here's what he has to say about the likelihood of it coming to pass.
Dalton loved playing against type in the MCU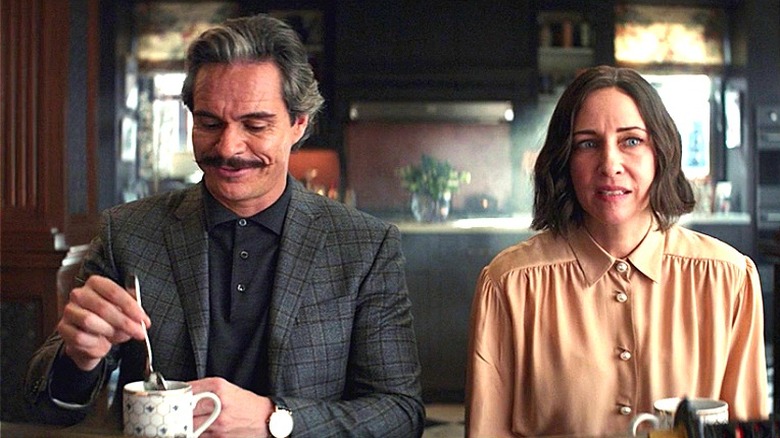 Marvel Studios/Disney+
If Tony Dalton has proven anything throughout his career, it is his versatility. From stage productions to prestige television, the talented actor has demonstrated his wide range of ability. Lalo's dangerous charisma on "Better Call Saul" cemented the actor with a certain image, as Dalton explained to DiscussingFilm.
"I've bee doing this for a while ... four years playing a hitman so that doesn't help to have a good image of your characters," Dalton brought up to the outlet. However, this played out in his favor when it came to portraying the Swordsman in "Hawkeye," as he went on to say. "Harrison Ford is always the good guy. But in ["What Lies Beneath"], he's the bad guy and you just don't see that coming... I think they did the same thing in reverse [with Jack Duquesne]." 
Jack first appears suspicious, seeming to be too good to be true. But the final twist in "Hawkeye" is that the actual villain is Kate's (Hailee Steinfeld) mother, Eleanor (Vera Farmiga), who has teamed up with Kingpin (Vincent D'Onofrio). Jack turns out to be just as he is on the surface: a fun guy who happens to know about swordplay. In fact, even after being arrested for what are Eleanor's crimes, he comes back to contribute to the final battle. 
So does that mean we will see him in the future? "Of course, I would do that role again," Dalton remarked. "It was fun. It's nice to be the good guy for a change."