Why Lalo From Better Call Saul Looks So Familiar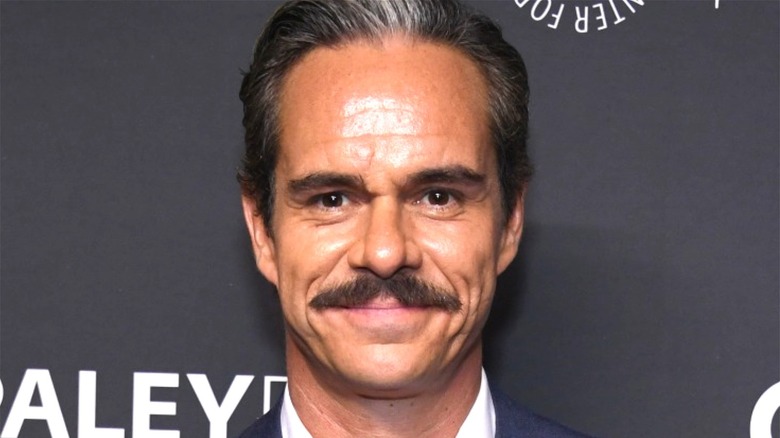 Jon Kopaloff/Getty
"Better Call Saul's" sixth and final season premiered on Monday, April 18, 2022, and with the beginning of the end now in place, lawyer Jimmy McGill's (Bob Odenkirk) transformation into the sleazy criminal lawyer Saul Goodman is now nearly complete. At the beginning of Season 6, Saul and his longtime partner Kim (Rhea Seehorn) are beginning to establish the Saul Goodman persona, but continued threats from the Salamanca drug cartel make that difficult.
The Salamanca drug cartel is led by Lalo, who first appeared on the show in 2018. He's a brutal and sadistic crime boss. Most recently, Lalo escaped an assassination attempt by Gus Fring (Giancarlo Esposito). For the rest of Season 6, it looks like a vengeful Lalo and Gus will be at war.
Lalo is played by Tony Dalton, a Mexican-American actor. While he's no doubt familiar to viewers of Spanish-language TV and film, there's a chance you might recognize him from his recent English-language shows, too.
He's had many roles in Spanish-language movies and TV shows
Overall, Tony Dalton has been working steadily as an actor since 1997. After studying at the Lee Strasburg Institute in New York City, he began appearing on Off-Broadway productions. Then he spent the next several years starring in Spanish-language TV series and films.
One of Dalton's first major roles came in 2008, when he was cast in "Los Simuladores," the Mexican adaptation of an Argentinian TV series about four con artists who run a consulting company that helps businesses identify flaws in their operations security. Dalton's was one of the four leads, Marcos Santos, the logistics and planning expert.
In 2013, Dalton landed the starring role in "Sr. Ávila," a crime drama about a mild mannered salesman who lives a double life as a professional hitman and later a cartel boss. The series ran for four seasons until 2018.
In 2015, he appeared in 67 episodes of "Dueños del Paraíso," a Mexican telenovela about a woman who inherits her husband's drug cartel empire. Dalton played Renato Maldonado, bodyguard of the series lead Anastasia Cardona (Kate del Castillo).
Better Call Saul is Tony Dalton's third role on American television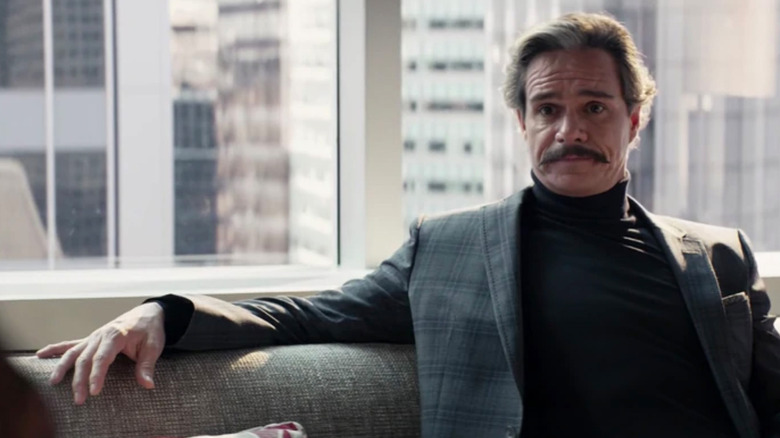 Disney/Marvel Studios
Starring in "Sr. Ávila" led to opportunities in the international market for Tony Dalton. Beginning in 2016, Dalton appeared in three episodes of "Sense8," the Netflix series created by the Wachowskis and J. Michael Straczynski, about a group of eight strangers from around the world who discover that they're mentally and emotionally linked. Dalton's appeared as the acting agent to one of the eight, Lito Rodriguez (Miguel Ángel Silvestre), an actor living in Mexico city.
After that, Dalton had one of the main supporting roles in the 2021 "Hawkeye" TV series. Dalton played Jack Duquesne, a redesigned version of the Marvel Comics character. In the TV series, Duquesne is the fiance of Kate Bishop's (Hailee Steinfeld) mother Eleanor (Vera Farmiga), an expert sword fighter with a mysterious past. During the course of the six-episode Season 1, Duquesne is suspected of killing his uncle Armand Duquesne III, but we won't spoil what really happened (via IMDb).