Colin Farrell Confirms What We Suspected All Along About HBO Max's Penguin Series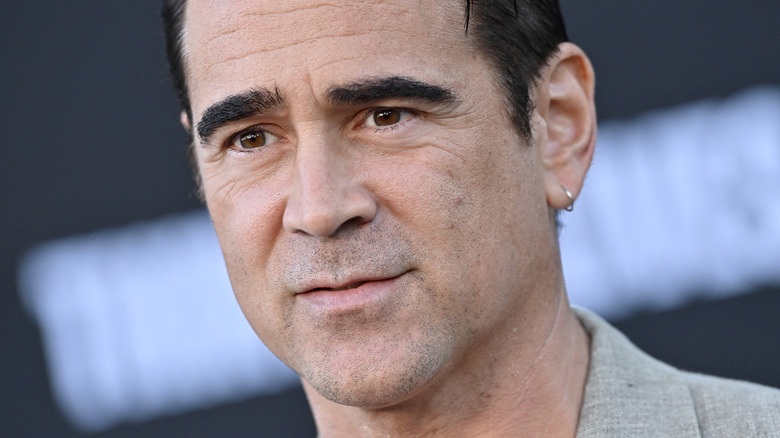 Axelle/bauer-griffin/Getty Images
For many DC fans, Matt Reeves' "The Batman" was inarguably one of the most highly-anticipated films of 2022. Living up to its hype, the film made over $770 billion worldwide, as reported by Box Office Mojo, and earned itself a "Certified Fresh" Tomatometer score of 85% on Rotten Tomatoes after premiering in theaters on March 4.
Before even a single audience member had an opportunity to watch "The Batman," HBO Max began developing a spin-off series set to focus on a pivotal character featured in the film. In September 2021, Variety reported that a limited series centered on Oswald Cobblepot (aka The Penguin) (Colin Farrell) was in the works at the streamer. Reportedly, the new series will focus on how The Penguin becomes the crime kingpin of the Gotham underworld. After the successful release of "The Batman," HBO Max made the new series official with a straight-to-series order (via Deadline).
Now that fans have seen "The Batman," they are likely only getting even more excited for the upcoming series. Lucky for fans, Farrell has just revealed some interesting information that fans will definitely be eager to hear.
Farrell said that Matt Reeves is heavily involved in the series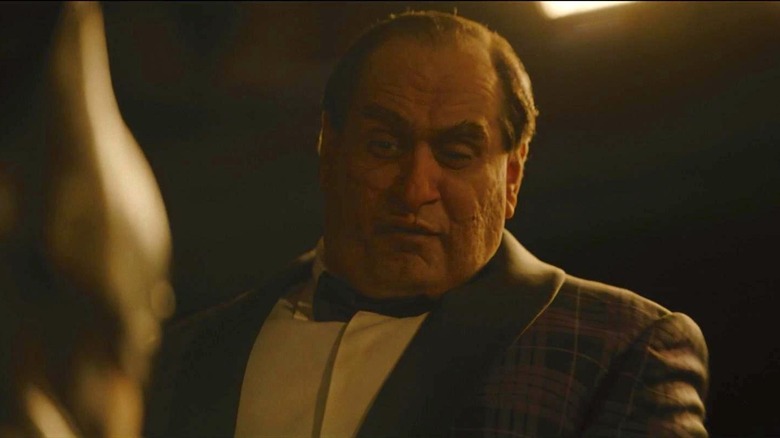 Warner Bros.
While at the premiere of his new film "Thirteen Lives," actor Colin Farrell confirmed to Entertainment Tonight that he is enthusiastic about reprising his role as Penguin. When asked about the upcoming sequel, Farrell revealed that Reeves is working on the story, before turning the conversation to "The Batman" writer-director Matt Reeves' involvement in Farrell's upcoming HBO Max Penguin series. 
"Matt's up to his bollocks, you know, hovering over the keyboard and just planning the story because he's just so meticulous," Farrell said of the upcoming sequel. "He's so obsessive about what he does, but he's all over [HBO Max's] The Penguin [series] as well. I mean, he's not gonna direct it, but he's all over the structure of the scripts and who's gonna direct them. And so, it's exciting."
When development on "The Batman" spin-off was first confirmed in 2021, Variety reported that Reeves would serve as an executive producer on the series. However, "The Batman" director's exact level of involvement was unclear at the time. With Farrell's news that Reeves has substantial involvement in the new series, fans of "The Batman" can surely rest easy knowing that the character will undergo a smooth transition from the big screen to the small screen.
As of this writing, HBO Max has not yet announced a release date for the upcoming series or "The Batman 2."