Fans Of The Flash Just Got The Bittersweet News They've Been Bracing For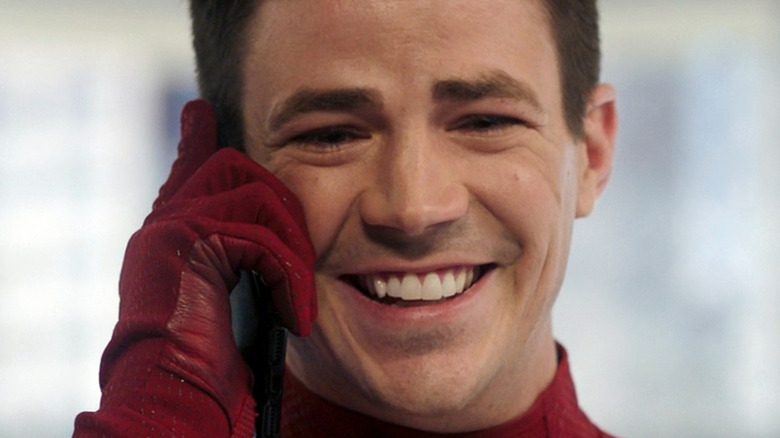 The CW
Since 2014, "The Flash" has kept one of the world's most recognizable superheroes alive on the small screen. Starring Grant Gustin as the world's fastest man, the show began the second addition to the Arrowverse, an interconnected slate of shows on The CW featuring DC heroes.
Over the years, "The Flash" has shown fans some of the most memorable characters from its comic book source material. Villains on the series have included everyone from Reverse Flash (Matt Letscher) to The Thinker (Neil Sandilands). And in an homage to one of the most fun aspects of comic book culture, it has featured regular crossovers with other Arrowverse shows such as "Arrow" and "DC's Legends of Tomorrow."
But times have certainly changed in the eight years since "The Flash" first debuted. Amidst internal fluctuations at The CW and Warner Bros. (via Variety), the Arrowverse has seen its ranks dwindle. "Arrow" went off the air in 2020, and "Black Lightning" and "Supergirl" both followed only a single year later. 2022 has also been a time of significant change for the network, which canceled "Batwoman" and "DC's Legends of Tomorrow" on the same day (TVLine).
Now, in a predictable and bittersweet turn of events, fans of "The Flash" got the bittersweet news they've been bracing for.
The Flash will come to a speedy end with Season 9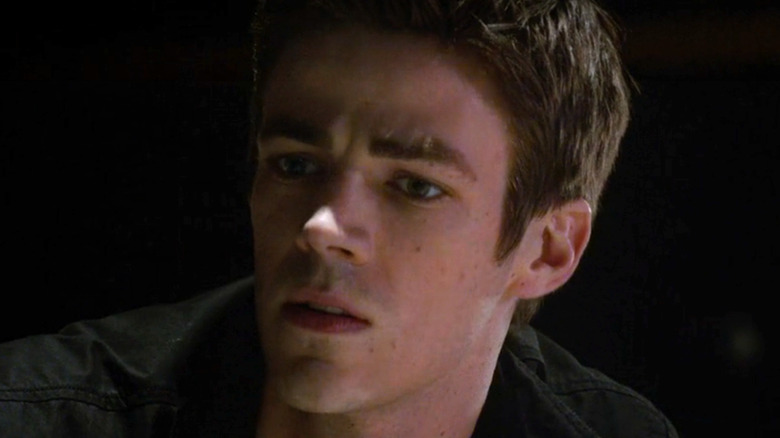 The CW
According to Variety, "The Flash" will end with its upcoming 9th season on The CW. While exact premiere and finale dates are not yet available, the show's final 13-episode season is expected to air in 2023. The Grant Gustin-led series about the fastest man alive stands as the longest-running series in the Arrowverse, including "Arrow" itself, which ran for eight seasons. According to TheWrap, "The Flash" was among the most watched shows in the network's history.
For some time now, the writing has been on the wall for "The Flash." Since the network's launch in 2006, The CW has been jointly owned by Warner Bros. and Paramount's CBS division, the result of a merger between The WB and UPN, and over the years it has hosted beloved shows ranging from "Supernatural" to "Crazy Ex-Girlfriend." Though the network was never directly profitable, its stakeholders struck a billion-dollar distribution deal with Netflix in 2011, which expired in 2019 (via The Hollywood Reporter). 
In the past several years, both Warner Bros. and Paramount have invested heavily in their own respective streaming services, HBO Max and Paramount+, making the legacy network feel somewhat redundant. Now, after massive shakeups among its parent companies, The CW is sloughing off as much weight as possible in advance of its pending sale to Nexstar (via Collider).