The Unexpected Item That Jimmy Stewart Liked To Bring To Movie Sets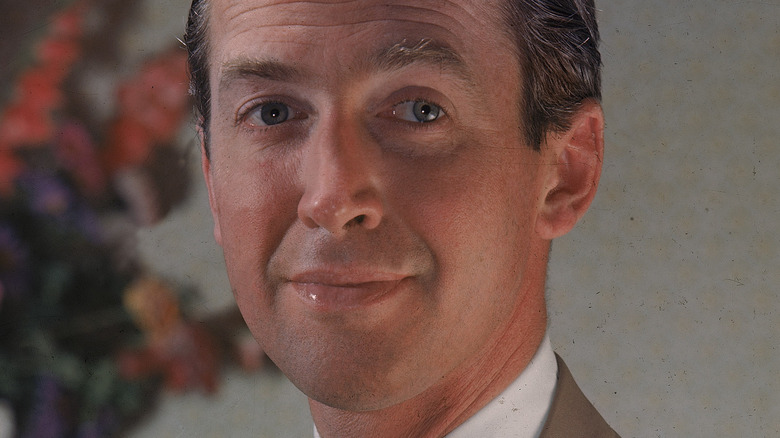 Getty Images/Getty Images
Even as one of the most revered film actors of all time, Jimmy Stewart cut a down-to-earth figure. Perhaps his upbringing in the small town of Indiana, Pennsylvania never really left him (via the Jimmy Stewart Museum), but his earthiness and sincerity made him a compelling watch during the Golden Age of Hollywood. And though it might have taken a while for directors to notice these attributes, they were not soon to forget it once they did. 
So it went with Frank Capra. The story goes back to those early years of "the studio system," when Jimmy Stewart was, like most working actors, contracted with a specific studio. In Stewart's case, it was MGM. Despite critical acclaim and positive reviews, he was still only a minor star. As Gary Fishgall writes in "Pieces of Time: The Life of James Stewart," MGM was hesitant to cast him in leading roles, preferring to loan him out to other, smaller studios willing to take that risk. Meanwhile, Frank Capra was one of Columbia Pictures' most bankable directors, and wanted Stewart for the lead role of Tony Kirby in his upcoming "You Can't Take It with You." Capra went to Columbia, Columbia went to MGM, and Stewart wound up with the role of Kirby. 
In the end, "You Can't Take It with You" was nominated for seven Academy Awards and won two, including best picture. Capra was so impressed with Stewart that he went on to cast him as the lead in "Mr. Smith Goes to Washington." Capra and Stewart would become close friends, most famously working together in "It's a Wonderful Life." And according to Capra, on the set, Stewart could often be found engaging in a hobby that, today, has become the foundation of some of the world's biggest cinematic blockbusters, such as "Avengers: Endgame."
Jimmy Stewart liked to read comic books while on set
According to Frank Capra, Jimmy Stewart was just as unassuming as one might expect. "On the one hand he was a regular guy," said Capra. "He liked to hang around and talk to the people on the set, but he never sought deep friendships. If someone was to become his friend, then it just happened." 
Stewart valued his alone time, though, and he would often venture off to be by himself, including on set (via Showbiz CheatSheet). As it happened, it seems that his favorite item to bring onto the set were comic books, with his favorite character seemingly being Flash Gordon. As Capra said, Stewart could often be found sitting with a comic in his hands. 
"I thought it was so typical of Jim," Capra said. "He can be so serious about his work, he can lose himself in deep thought, but he can also be the kid he was in Indiana reading comic books."
Today, this may not seem all that funny, what with comics and graphic novels being standard fare for adults. Back then, however, the preconception of comics was that they were "kids' stuff," which may have been the reason why Capra thought Stewart's fandom was noteworthy. In any event, it doesn't appear that Stewart cared about what other people thought all that much, and preferred to just enjoy the things he liked, on his own terms.