The Seinfeld Star You Likely Didn't Know Played Spongebob Squarepants' King Neptune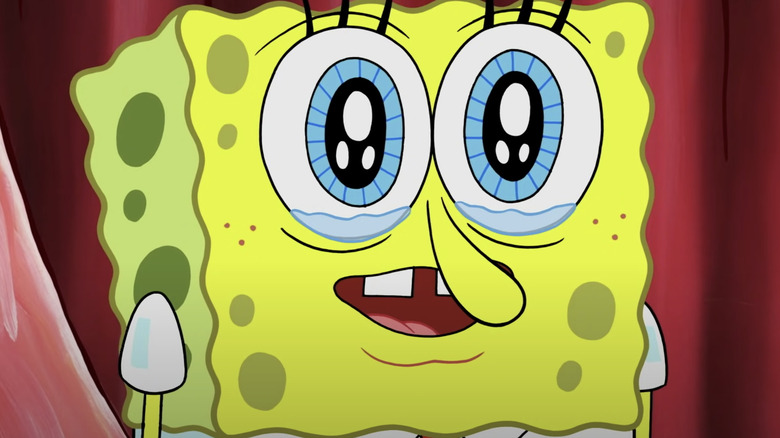 Nickelodeon
There are over 250 episodes of "SpongeBob SquarePants," with each entry offering up some hilarious adventure featuring some of the fans' favorite characters. SpongeBob SquarePants (Tom Kenny), Patrick Star (Bill Fagerbakke), and the rest of the Bikini Bottom gang always engage in whacky shenanigans, meeting a plethora of peculiar personalities along the way. Some of these memorable personas are voiced or played by big names in the entertainment world, including stars from popular movies and TV shows.
David Hasselhoff, who is arguably best known for his time on the series "Baywatch," played himself in the Emmy-nominated cartoon, and despite some fans not liking "The SpongeBob Movie: Sponge on the Run," who could forget Keanu Reeves' iconic appearance as Sage in the third Sponge-centric feature film? Other notable vocal guest talents in "Spongebob SquarePants" include everyone from "Parks and Recreation" star Aubrey Plaza, who voiced the goth teen fish Nocturna, to "Brooklyn Nine-Nine" actor Andy Samberg, who voiced Colonel Caper. 
Additionally, many fans may not realize that one star from "Seinfeld" also lent his vocal talents to "SpongeBob SquarePants" as the Neptune King.
John O'Hurley is King Neptune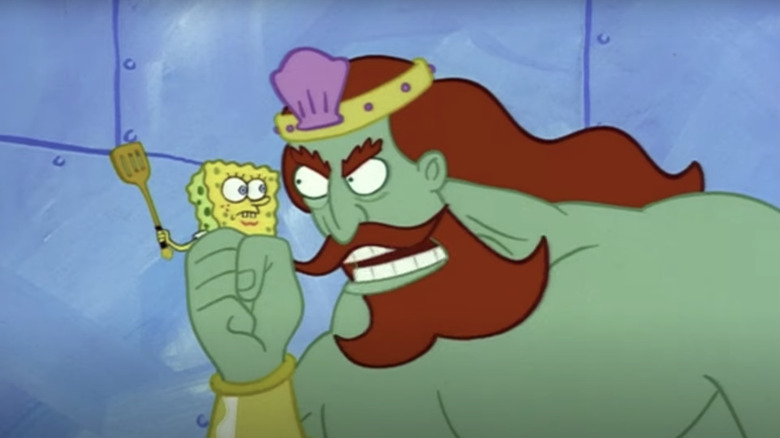 Nickelodeon
Longtime fans of "Spongebob SquarePants" will surely remember King Neptune's debut in Season 1, Episode 19 ("Fools in April/Neptune's Spatula"). In this episode, SpongeBob proves he is worthy of wielding King Neptune's Golden Spatula. In the years since, the character has made several additional appearances, with big parts in four episodes of the series and a major role in 2004's "The SpongeBob SquarePants Movie."
Although Jeffrey Tambor portrays the character in the franchise's first feature film, actor John O'Hurley lends his voice to the role in the television series. O'Hurley's run as King Neptune is certainly memorable, but the star's most notable role throughout his illustrious career is, without a doubt, eccentric clothing catalog magnate J. Peterman on "Seinfeld." He is also known for hosting the "Purina's Annual National Dog Show" and for his championship run on ABC's "Dancing With the Stars." But after having such a rewarding run, what keeps John O'Hurley coming back for more?
In an interview posted on David Morris' YouTube channel, John O'Hurley discussed acting after Seinfeld and how he chooses each role he takes. He said, "I live literally by my imagination. Whatever my imagination tells me to do, those little pictures in my mind, the daydreams that I have, I always follow that because I always believe that's what I am supposed to be doing. That I'm being led in the direction, so I don't listen to my mind. I listen to my imagination, and it's never steered me wrong."