Hollywood Pays Tribute To Star Trek Legend Nichelle Nichols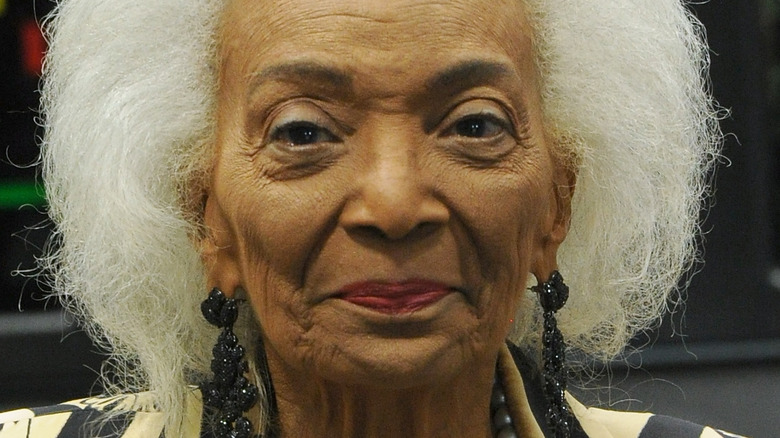 Albert L. Ortega/Getty Images
The world just lost a legend of the sci-fi entertainment world. Nichelle Nichols, of "Star Trek" fame, has passed away of natural causes. She was 89 years old. Nichols was most famous for her role as Nyota Uhura in the original "Star Trek" series, which debuted on NBC in 1966. The show spawned books, films, comics, magazines, and several spinoff series, including "Star Trek: The Next Generation," "Star Trek: Discovery," and "Star Trek: Prodigy."
During and after her tenure on "Star Trek," Nichols lived an incredible life. Funnily enough, it almost didn't happen. Near the end of the first season, she was tempted to leave television and go back to Broadway, but a chance encounter with civil rights leader Dr. Martin Luther King Jr. allowed him to change her mind. But it wasn't just any acting role for her. Even after the show ended, she went on to co-run a company called Women in Motion which helped NASA recruit women and minorities to the organization. Upon hearing the news of her passing, the official NASA Twitter page tweeted out their condolences, praising her for her work to help them inspire future generations to reach for the stars.
But NASA wasn't the only high-profile social media account that paid tribute to Nichols after hearing the solemn news. Many icons from the entertainment industry — both those who had worked with her and those who were inspired by her — have been singing her praises.
Entertainers praise her for being a trailblazing inspiration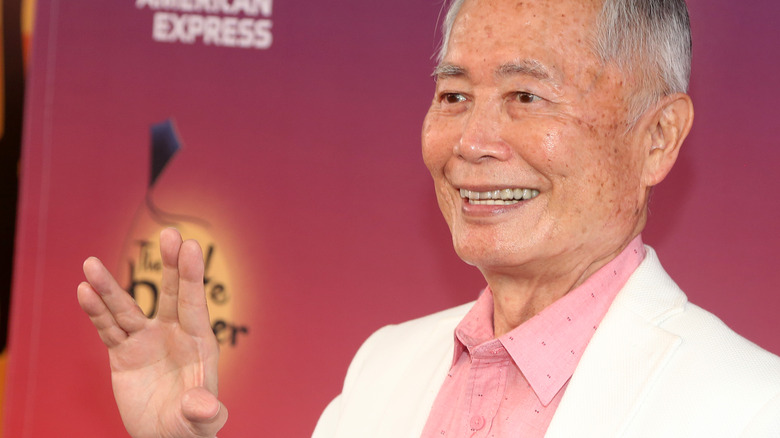 Bruce Glikas/Getty Images
@GeorgeTakei was one of the first former coworkers who expressed his sorrow over her loss via social media. "For today, my heart is heavy, my eyes shining like the stars you now rest among, my dearest friend," he said, no doubt provoking some tears from his followers. Janeway herself, @TheKateMulgrew, also chimed in, adding that "Nichelle Nichols was The First. She was a trailblazer who navigated a very challenging trail with grit, grace, and a gorgeous fire we are not likely to see again. May she Rest In Peace."
Even those outside of the "Star Trek" world had nothing but praise for Nichols. @RealLyndaCarter, an inspirational trailblazer in her own right, praised Nichols because she showed "the extraordinary power of Black women and paved the way for a better future for all women in media. Thank you, Nichelle. We will miss you." Comedian @ashleyn1cole also pointed out that "Nichelle Nichols left behind such a beautiful legacy of what it really means to use the platform you have to make the world a better place. I think of her example often and I hope others will too." Black once guest-starred on an episode of "Drunk History" where she narrated Nichols' story (featuring Raven-Symoné as Nichols).
Perhaps one of the most touching tributes came from @KrystinaArielle, host of the "Star Wars: The High Republic Show." Her tweet featured pictures of her younger self meeting Nichols while dressed in "Star Trek" cosplay. Arielle explained that meeting Nichols was "Two of the best days of my life" and that "She inspired me to do what I do now. I'm always be grateful for her beautiful legacy. Rest well."