The SNL Episode You Forgot Bill Russell Hosted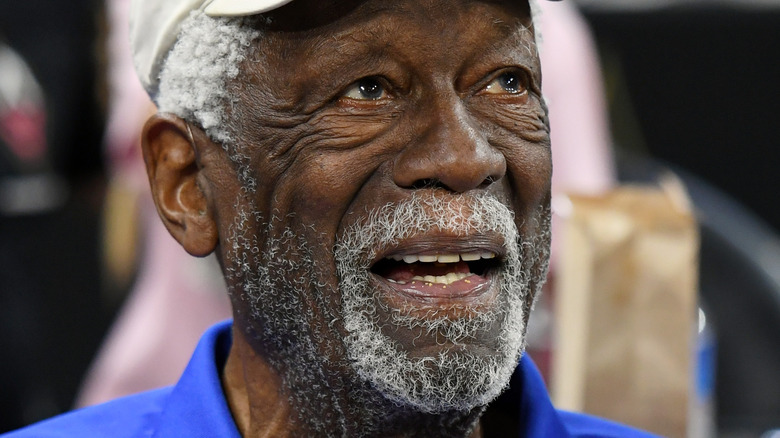 Ethan Miller/Getty Images
On Sunday, the sporting world was rocked by the death of basketball legend Bill Russell at the age of 88. According to Russell's NBA profile, he played his entire 13-year career for the Boston Celtics, winning an unprecedented 11 league championships and five Most Valuable Player Awards. Additionally, he led the University of San Francisco to two NCAA titles and became the first Black coach in NBA history when the Celtics promoted him to player-coach in 1966. 
In 1956, Russell won a gold medal at the Olympic Games and is generally regarded as the best defensive player in NBA history, but Russell's impact has long been felt off the court as well. In 1961, he refused to take the court after teammates were refused service in a St. Louis restaurant. He also took part in the 1963 March on Washington and backed Muhammad Ali's resistance to the Vietnam War draft. For his role in the civil rights movement of the 1960s, he was awarded the Presidential Medal of Freedom by Barack Obama in 2011 (via The Boston Globe). 
Given his many accomplishments and years of social justice work, it's remarkable that Russell had time for anything else. But Russell was also no stranger to film and television. In fact, Russell even played a character on "Miami Vice." One of his other most memorable on-screen appearances came in the heyday of "Saturday Night Live."
Bill Russell hosted a Season 5 episode of SNL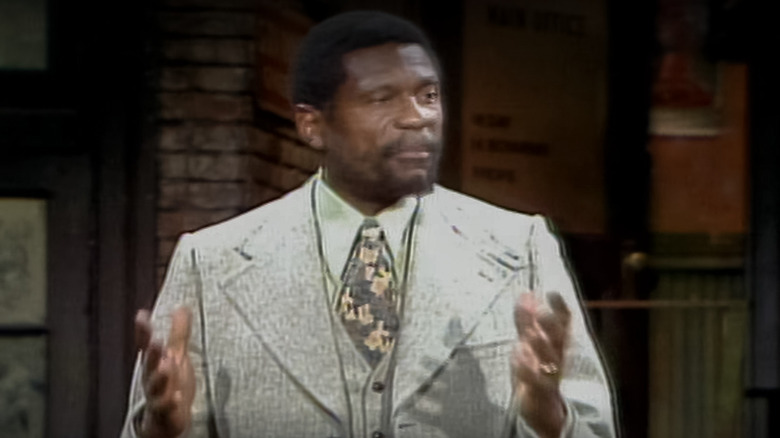 NBC
On November 3, 1979, Bill Russell hosted "Saturday Night Live," which was then airing its fifth season (via IMDb). In his opening monologue, he pointed out that teamwork is the key to success in both athletics and entertainment. "A successful television show is not that different from a successful basketball team," Russell said. "Everyone has to work together to make the best show possible."
Russell appears in four skits throughout the episode, including a parody of the then-popular show "The White Shadow" that "SNL" writers dubbed "The Black Shadow." He next shows up as Master Sergeant Evander Williams in a skit where Bill Murray performs as a cheesy lounge singer at a USO show. The two icons also share the stage in another skit where Murray plays a clueless talk show host and Russell simply plays himself. Russell's final appearance on "SNL" came in the show's closing skit as a customer in a Big and Tall Men's clothing shop.
Needless to say, it seems obvious that Russell will best be remembered for his accomplishments in basketball and his active role in the civil rights movements. However, it should also be noted that Russell's appearance on "SNL" marked the first time an NBA player hosted the variety program. In the decades since, a plethora of celebrity athletes have followed in his footsteps (via The Ringer).