The Miami Vice Character You Didn't Realize Bill Russell Played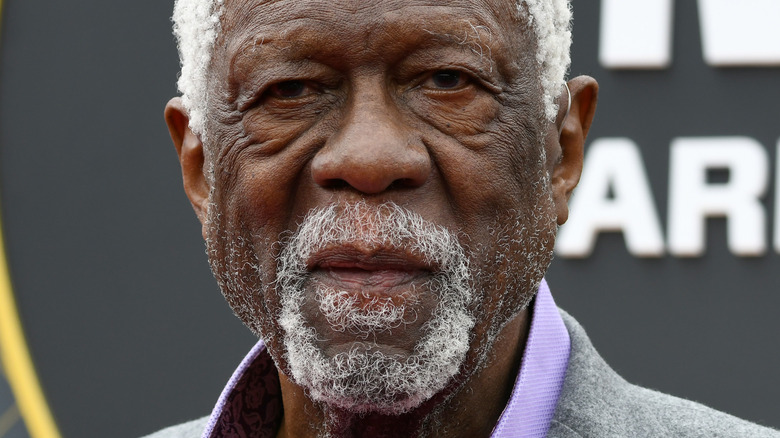 Michael Kovac/Getty Images
On Sunday, basketball fans everywhere were saddened to learn of the recent death of NBA legend Bill Russell, a man revered by many as one of the sport's greatest players (via NBA.com). In his time on the Boston Celtics, he became a 12-time NBA all-star, 5-time NBA MVP, and 11-time NBA champion. In 1975, Russell was inducted into the Naismith Memorial Basketball Hall of Fame as a player, a ceremony he would repeat as a coach in 2021 (via NBC Sports). In 2009, the NBA even renamed their trophy for Finals MVP to the Bill Russell NBA Finals Most Valuable Player Award.
But Russell's many talents allowed him to accomplish many great things off the court as well. According to The Boston Globe, President Barack Obama awarded the Hall of Famer the Presidential Medal of Freedom in 2011 for his efforts in the civil rights movement. In 2019, Russell was also granted the Arthur Ashe Courage Award, an ESPYS honor that recognizes individuals whose contributions transcend sports. 
During his lifetime, Russell also found time to appear in a number of movies and television series. According to Russell's IMDb, the basketball legend appeared in the Gary Coleman movie "On the Right Track," and also made a handful of small-screen appearances. In the '70s and '80s, Russell popped up in series like "The Bill Cosby Show," "Rowan & Martin's Laugh-in," "It Takes a Thief," and "The White Shadow." 
However, some fans may have forgotten that the larger-than-life sports star made his final guest-star television appearance on the hit series "Miami Vice."
Bill Russell played Judge Roger Ferguson on Miami Vice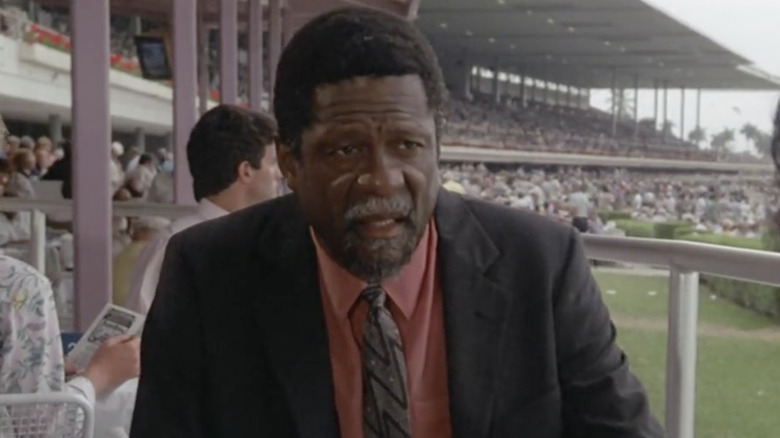 NBC
Throughout its time on the air, "Miami Vice" had quite a few famous guest stars. In fact, there are probably more than a few famous actors you forgot showed up on "Miami Vice." Bill Russell was just one of the many talented individuals to make an appearance on the series. 
In Season 2, Episode 18 ("The Fix") of the NBC series, Russell played Judge Roger Ferguson, a character who comes from a poor neighborhood, got a basketball scholarship, and eventually went All-Pro before taking on the gavel and robe to serve justice. Unfortunately, the judge has a bad reputation among cops because of his tendency to deliver weak sentences for violent criminals. 
In fact, the judge finds himself at odds with James "Sonny" Crockett (Don Johnson) and Ricardo "Rico" Tubbs (Philip Michael Thomas) when he sets an outrageously low bail for a recent arrestee of the iconic duo. Unsurprisingly, Sonny and Rico quickly realize that something isn't right. When they investigate the matter, they discover that the judge has a severe gambling problem, escalating to the point where he is forced to ask his son, a basketball star on the rise, to throw a game so he can settle his debts. 
Although Russell is more likely to be remembered for his work outside of Hollywood, remembering this brief role is just one piece of honoring the late basketball star's long life.