Sean Astin Reveals His Thoughts On That Lord Of The Rings TV Series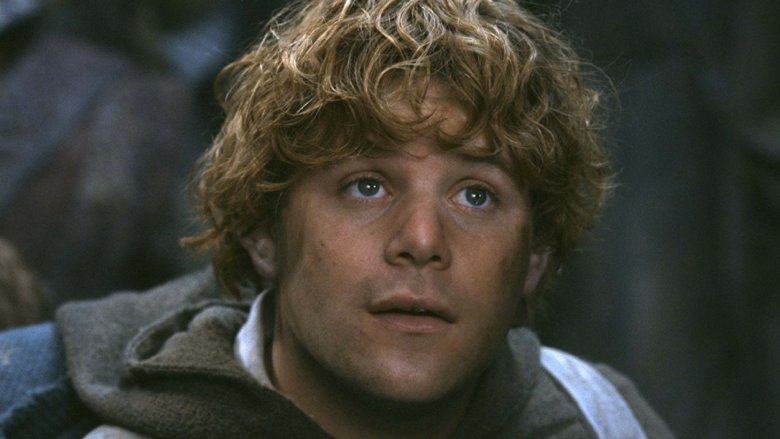 Samwise Gamgee thinks that potential Lord of the Rings TV series is "intriguing." Actor Sean Astin, who most recently appeared in the second season of Netflix's hit Stranger Things, talked about the show in a recent interview with EW Radio, revealing that he's had mixed thoughts on the franchise's possible revival.
The news of the potential TV series dropped last week, when Variety reported that Amazon and Warner Bros. were discussing bringing the series to the small screen. No official deal has been set yet, but reports say that Warner Bros. and the J.R.R. Tolkien estate have been shopping around the series for a while now, with Amazon emerging as the frontrunner.
Astin didn't seem all that surprised that the franchise was getting revisited. "I've been saying for 15 years that maybe like 12 years after Lord of the Rings came out, that it would get remade," he said. "And people always said, 'Oh no, it'll never get remade! It's a classic! They could never top it!' And I'm like, 'No, it'll get remade. It's a massive story! The characters are so beloved.'" 
Astin says if the series does happen, fans shouldn't expect him to reprise his role. "I'm carrying the Samwise banner for the Peter Jackson version of Lord of the Rings," he said. "When I saw the Amazon thing, that didn't even occur to me. I just sort of thought, 'What would it be like to see the next Sam there?' I think it's an intriguing idea [but] the devil's in the details. How would they do it? How? Who?"
The actor said that he hopes that the series learns some lessons from the work of the Duffer brothers on Stranger Things. "One of the great things about Netflix with Stranger Things is I'm sure they were giving script notes, but I never saw 'em," he said. "And the same was true with New Line and Peter Jackson and the Lord of the Rings trilogy... The challenge would be, could they find some team to do it that they could let to their thing, or are they going to squat on it? It's hard to make a TV series like this by committee."
Although we don't know yet whether the series would retell the story of the original films or go elsewhere in the Tolkien-verse, Astin has some ideas of what he would like to see. "The Mines of Moria are referred to a lot in Lord of the Rings," the actor said. "And I guess in the Hobbit trilogy, you spent a little time with them, but the culture of the dwarves in the mines... I would love to see like five hours of that."