Whatever Happened To Reviver After Shark Tank?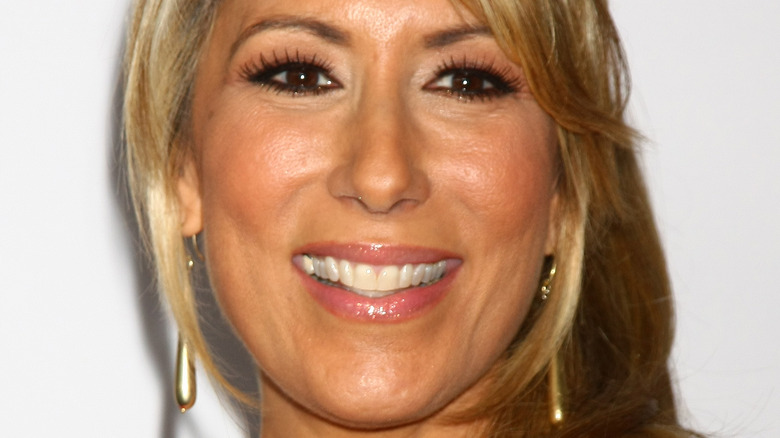 Kathy Hutchins/Shutterstock
Bad-smelling clothes can be just as big a pain in the neck as it can be to the nose, especially in tight situations where you can't get them clean soon enough. However, brothers Ben and Eric Kusins found the solution to the problem in their game-changing dry wipe product, the Reviver. Similar to popping in a breath mint before an important meeting or event, the Reviver allows for users to quickly and conveniently wipe down their clothing, "reviving" it with a fresh smell and feel. Starting in 2011 with a healthy $2 million investment from their wealthy father, the brothers went on to get interest from Petco and created pet-related products.
The duo would appear on Season 6, Episode 4 of "Shark Tank" asking for a $150,000 investment for 5% of their business. Within the year, they made $500,000 and have an upcoming meeting with Walmart, feeling that having a shark on their side will increase their chances of getting into the major retailer. Kevin O'Leary, Mark Cuban, and Barbara Corcoran go out, with the latter making a particularly eyebrow-raising comment about investing in "rich kid's businesses." Robert Herajvec and Lori Grenier each make an offer, willing to give the $150,000 for 10% and 15% respectively. Despite giving up more equity, the Kusins chose Lori. Having such a successful shark is certainly exciting, but just how much did this collaboration freshen things up for the Reviver since the episode aired?
The Reviver has continued a bumpy slate of success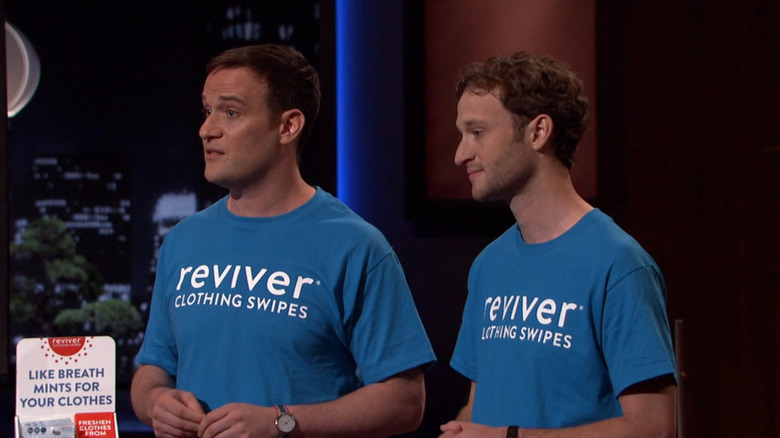 ABC
Since appearing on "Shark Tank," the Reviver has gone on a solid, albeit somewhat messy road of success that has allowed creators Ben and Eric Kusins to not only grow this business but also be able to branch off into different endeavors. While not available on Amazon at the moment, the Reviver can be found on the company's website in different varieties for people and pets. The company has earned annual revenue of $5 million per year since appearing on the show (via SEOAves). There have been very few updates from them outside of this, with their Facebook and Instagram accounts hardly (if ever) posting. However, a tweet made in May 2022 claims that they have a "new launch" that will be coming soon.
Most notably are some of the activities the siblings have been getting into outside of the Reviver that have seen varying levels of achievement. With their newfound success, the duo chose to open up a seafood restaurant chain called Malibu Poke. Starting in 2017, as noted by DMagazine, the restaurant service focuses on delivering a quick-serving yet fresh poke creation system using cutting-edge tech. Less successful, however, would be their home renovation company, TreeHouse, which they took control of in 2017. After relocating to Dallas, Texas, the company would get closed down the following year for failing to grow as expected (via Dallas Business Journal).